What is a Software Development Agreement?
Software as a Service (SaaS) is an emerging field of business in India. According to the studies, the revenue streaming from this sector is growing at the rate of approx. 10% per annum. Hence, gradually becoming one of the most development-oriented sectors of the Indian economy. With that said, almost all types of businesses are making the best use of the technology available. Be it an application for booking movie tickets, or software that enables medical checkups, all services are available through tech! However, all industry players can't know about creating applications or software to make their businesses tech-enabled. That's when software developers come into the picture. You can hire an individual freelance software developer or a company for your tech needs. The software development agreement is a type of independent contractor agreement that governs the relationship between a company/business or individual and a software developer.
Today, many stakeholders hire freelance or other software developers to help them in getting their business ideas tech-enabled. However, this comes with a lot of legal implications, such as the terms of payment, the deliverables, defining the ownership of the software source code, etc.
Having a definitive agreement that is enforceable by law is of utmost importance. As a result, freelance software development contract templates are most sought after these days. However, before you enter into a software application development agreement, it is important to understand the terms and meaning of it. Let's dive in!
Software Development Agreement: Meaning
A software development agreement is an agreement entered into by a software developer and its client. The client here can be any type of individual, institution, business owner, or even a government agency. Since all different industries have started putting their feet in the cold waters of IT and tech, software developers have become quite popular. With that said, all small and medium enterprises can't have a separate software development department for all their IT or tech needs. That's when they hire freelancers or independent contractors as their software developers. The agreement that sets out a clear road map for both parties is the software development agreement.
Also Read: How to start a software company in India
When do you need a software development agreement?
You need a software development agreement when you hire a third-party software developer, that is not on your employee payroll. Having a software agreement in such circumstances will help you safeguard your rights in case of a future dispute or more.
The scope of a freelance software development agreement includes the following aspects:
It defines the ownership and IP rights over the software;
It sets out the entire terms of the relationship between both the parties; and
Lastly, a duly signed and executed software development agreement gives you the legal recourse of protection against the breach of terms, in any event.
Key Inclusions of the software development agreement template
Even though it is very easy to get finalised templates online for the software agreements, it is always better to draft a custom agreement based on the terms discussed by the two parties. Considering the basic aspects of any software development business relationship, below- mentioned are the key clauses of a software development agreement.
Scope of work
The most important aspect of any freelance agreement is to set an extremely definitive scope of work. This helps in avoiding clashes based on what is expected from both pirates and what is delivered. Hence, in this section of the agreement, both parties can state their basic expectations on the entire software development exercise.
Compensation and payment terms
Software developers provide their software development services to clients in exchange for consideration. Hence, in the software development agreement, the payment terms related to the development of software and its maintenance, etc must be specific. If the client is going to make payments in tranches, it is also important to define the date and conditions upon which such tranches shall become payable.
Term and termination
Any legal agreement entered into by two parties must explicitly mention its term and conditions for renewal of term. Apart from this, the agreement must also include the conditions of termination and the requirements related to such notices.
Provision for changes
Change is inevitable. Further, it is most likely impossible to get the entire development project complete without any minor or major changes. Hence, both parties need to define what sort of changes to the technology or software the client can request. Further, you can also include the extent of changes and the terms of other payment in case of changes.
Ownership
Since software forms a part of intellectual property rights, it is very important to define the ownership of the software created by the software developer. This will help in avoiding future disputes between the client and the developer. With that said, this will also help in defining the copyrights and patents. Hence, it is very important to define who will own the intellectual property rights over the source code and software's final version.
Indemnity and warranties
Here two parties can protect their interests by giving out a warranty of their legality. Further, give a warranty of skills to adhere to the terms of the software agreement. Further, the parties also need to indemnify each other from their actions.
Support and maintenance
It is always possible that after a software development project is complete, the software becomes in-operational due to some bugs or issues. Having a support and maintenance clause will help in defining the responsibility of the software developer post the creation of the software. The terms of these support and maintenance activities are decided on the mutual terms of both parties.
Non Competition
When dealing with sensitive information, having a non compete clause always works in favor of the parties. These days, when the objective behind entering a contract is in interlinked to the essence of the business, parties prefer entering into separate non competition agreement to safeguard their rights.
Dispute resolution
Disputes are a part and parcel of entering a legal agreement. Hence, an effective agreement must be such that it also has an entire provision on how to deal with future disputes. Having a dispute resolution clause helps in pre-deciding the modes of legal recourse both parties are entitled to. The most common mode of dispute resolution in software development agreements is arbitration. 
Key Note: Terms of Use is also an important aspect related to the use of a software. It protects Saas Providers to limit the scope of use of software.
Pro Tips on drafting freelance software development contract template
Here are some tips for developers and their clients to look at before they sign any legally binding agreement:
Get your draft template legally vetted by an expert;
Take a proper look at the clauses that impose negative duty, such as a non-compete clause or a non-solicit clause; and
You also need to check that all the deliverables are as per the mutual discussion of the parties.
What is the difference between a software development agreement and an EULA?
A software development agreement is the agreement between the developer and the client – who in most cases is the business owner. However, an End User License Agreement (EULA) is formed directly between the software developer and the consumer of software, i.e., End-user. Hence, both agreements serve completely different purposes in the IT spectrum.
Conclusion
The importance of having a definitive software development agreement must be pretty clear by now. Especially considering the growth rate of the SaaS sector in India. Even though you can get ready templates of the freelance software developers' contracts, one eye can't fit all. Hence, you can take help from online legal drafting providers for your agreement.
Frequently Asked Questions
Who owns the software in the software development agreement?

Usually, the person or party that creates the software retains its ownership, ie., the software developer. However, they license their ownership and usage rights to some extent to their client through the software development agreement.
What is the difference between a SaaS Agreement and a software development agreement?

The SaaS agreement is an agreement between the software vendor and its clients, ie., the user. However, a software development agreement is the agreement between the developer and the vendor who will then later conduct business from the software.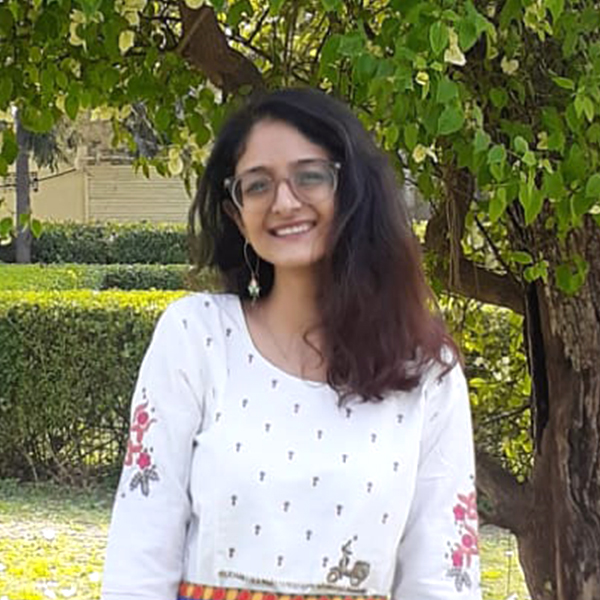 Diksha Shastri
As a writer, Diksha aims to make complex legal subjects easier to comprehend for all. As a Lawyer, she assists startups with their legal and IPR drafting requirements. To understand and further spread awareness about the startup ecosystem is her motto.