Know All About Non Compete Agreement
Legal Agreements are required when two or more parties get together to reach a mutual goal. The idea behind entering legal agreements is to protect the rights of all the parties involved. Besides, often there is a need to place certain restrictions to protect individual interests. A non compete agreement is one such restrictive covenant that one party uses to refrain the other from entering a competing trade or profession for a specific time.
The most common use of non competition clauses is in during employment. Most people include a non competition clause in the employment contract itself. However, a separate non competition agreement is a better mode of imposing this restrictive covenant. Through this blog, you can understand what is a non compete agreement, its format, validity, and importance.
What is a non-compete agreement?
A non-compete agreement is a legally restrictive covenant that one party uses to refrain some other person/entity from directly competing with it. Due to the competitiveness in the market today, a non compete agreement is a must-have for all employers. However, an effective non compete agreement must drafted in a manner that it does not impose too many restrictions on the signing parties.
With reference to its primary purpose, a non compete agreement is the legal document that an employer makes the employee sign to restrict him from competing with the employer during and sometimes after the course of his employment.
How about sorting out legal agreements for your startup?
Get our Essential Business Agreements Kit as a comprehensive solution at ₹2500/-.
What is the format of a non-compete agreement?
An ideal non compete agreement must include some key provisions. These fundamental clauses include:
Party Details
All contracts need the signature from all parties to become enforceable. For the parties to be able to sign the agreement, it is necessary to define them in the first part of the non compete agreement itself. Hence, this section of non competetion agreement includes the name, address, and occupation of all parties.
Scope of Agreement
The non compete agreement must also include the type of works or services that the signing party is restricted from. Having this defined works in favor of the employer and employee in case of disputes.
Duration
This is one of the most important aspects of your non-compete agreement and if the duration for the term of non competition is not mentioned in the agreement, it will impact the legal validity of your contract. Usually, the non-compete agreements have the term of entire employment + 6 months or a year post-employment.
Geographical Area
Sometimes a non compete agreement is framed in a way to restrict the ex-employee from competing with the employer in a particular geographic location. In this situation, your non compete agreement must include the exact area allocation for the restriction to be valid.
Defining Competition
As an employer, you also need to provide a set definition of what the term 'competition' means for said agreement. You don't need to provide of list of your competitors, but specific details such as the industry, type of work, etc. the employee is restricted from entering. 
Also Read: Basics of HR Policy in India
Compensation/Penalties
The restrictive covenant of non competition is safeguarded by setting up penalties that the employer will be entitled to upon breach of the non competition agreement.
Non Solicitation
Non-compete and non-solicit clauses are something that goes hand in hand. The non-solicit clause means that the employee is restricted from soliciting any of the employer's business ideas or contacts, client information, vendors, service providers, employees, etc. post the termination of the employment or during the validity of the non competition term. There are even separate non solicitation agreement that covers a lot of various aspects. 
Validity of Non-Compete Agreement
Section 27 of the Indian Contracts Act 1872 states that all such clauses or contracts that restrict lawful trade, business, or employment/profession are void to that extent. With that said, the Indian courts have still kept the developing economy in mind and given different opinions when the validity of any non-compete clauses has been questioned.
Niranjan Shankar Golikari v. Century Spinning Co.
A shift supervisor had entered into a contract of employment with the defendant company. this contract had a clause that stated that the employee was forbidden from seeking or accepting any other employment before the termination of the agreement in question. Further, he was bound to be an employee for at least 5 years. A year later, he joined a new company and informed the defendant about his other employment. The Hon'ble court in this matter held that the restrictive covenant was valid and reasonable as it was only applicable during the course of his employment.
Percept D'mark (India) Pvt Ltd v/s Zaheer Khan
Zaheer Khan, the former Indian Cricket player had an agreement with a PR Agency. According to one of the clauses of his agreement, the media agency had the right of first refusal to enter into a similar agreement with the cricketer. Here, the Hon'ble court held that the right of first refusal was a stringent condition to impose on the cricketer and hence, it was in violation of section 27 of the Indian Contract Act 1872.
How can employers use non-compete agreements?
Development in trade makes it evident that sometimes restrictive covenants have to be a part of the Agreement. Employers sometimes have to invest a lot in training employees when a role requires high expertise and skills. Further, competitors can have easy access to your trade secrets which might lead to major losses. Hence, the Judiciary allows such covenants when they are reasonable. For example, when a company invests a lot of resources in training an employee, etc. Yet, an employer also needs to ensure that the agreement must not consist of such stringent terms that it will affect the rights of another person.
Also Read: Employment Contract: Essential Clauses
Tips for Employees under non – compete agreement
To employees, the non competition agreement might seem like mere paperwork at a glance. However, the failure to understand the terms of the agreement often puts young employees in a difficult position. Here are some tips you can follow before signing a non-compete agreement:
read all the provisions carefully;
if you have any doubts about the provisions negotiate with the employers before signing it; and
Lastly, getting advice on the agreement from a lawyer will definitely protect your rights.
Conclusion
Development and growth in India have also led to a surge in a competitive environment. As a result, making non-compete agreements is very important for new businesses. However, even employers need to be considerate of the fundamental rights of their employees and refrain from imposing stringent restrictions. Having an effective non-compete agreement is the first step in a healthy employer-employee relationship. Get your non compete agreement review by legal professionals to make it effective today!
Frequently Asked Questions
Am I currently under a non compete agreement?

You can figure this out by going through all the agreements that you signed before you started your employment. Going through your Employment Contract and Employee Non Disclosure Agreement will help you figure out whether you are currently under a non compete agreement or not.
Is non compete legal in India?

The legal validity of a non compete clause or agreement completely depends on the conditions of non competition. If they do not hamper the fundamental rights to trade and profession, they can be considered as legally enforceable.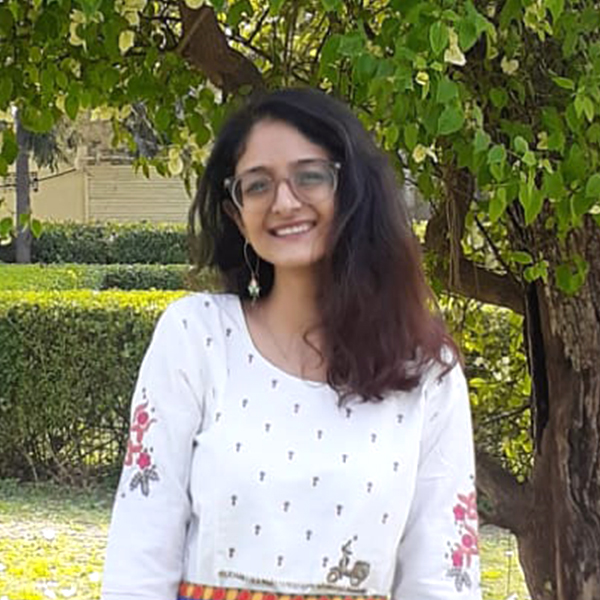 Diksha Shastri
As a writer, Diksha aims to make complex legal subjects easier to comprehend for all. As a Lawyer, she assists startups with their legal and IPR drafting requirements. To understand and further spread awareness about the startup ecosystem is her motto.