Documents Required For IEC Code Application
According to the recent trade statistics report of February 2023, the combined value from exports and imports in India for the FY 2023 is most likely to cross $1 trillion! Export Import business is at its peak right now. The best time to start your import export business in India is NOW!! However, before you can start trading, you need to obtain your ie code (importer exporter code) from the DGFT (Director General of Foreign Trade). In this article, we focus on the entire list of documents required for iec code application in India. 
Information & documents required for IEC code
Any individual or registered business entity can apply for an iec number in India. The documents required for iec code however remain the same in each type of business. All requirements are as follows:
A. Login Credentials to submit all documents required for IEC number
As stated even above, the first thing that you need is the login credentials to the DGFT portal. All you need to do is visit the portal, click on 'new user registration' enter the basic details such as – 
Name;
Email;
Mobile Number;
State, City, District;
Once you fill these details, you will have to do an OTP verification and voila! Your account is all set to go!
Note: In case you have a registration, but do not remember your credentials, you can click on 'Forgot password' and set up a new one, easily.
B. Permanent Account Number (PAN)
PAN is one of the most important documents required for iec code application. The reason being, while applying for iec, you need to give the Firm information, namely:
Name; and
Date of Birth/Incorporation
Both these details need to be in sync with the PAN. This is one of the most important documents required for IEC because all these details are verified with the Income Tax Department by the DGFT. 
C. Scanned documents required for iec code
Certain documents required for import export code registration are to be submitted in a scanned PDF format. However, the size of such files should not exceed 5MB. These mandatory documents include: 
This includes Certificate of Incorporation for PLCs and Registration Certificate for an LLP, and certificate of establishment for HUFs, Registered Societies, Trust, and others. You cannot get the import export code without submitting this document required for iec code. 
Any of the below address proof document for iec code will suffice:
Sale Deed;
Rent Agreement;
Lease Deed;
Electricity bill,
Telephone landline bill,
Mobile,
Postpaid bill,
MoU, or
Partnership deed.
Note: if your address proof does not contain the name of the firm that you want to apply for, you need to submit a No Objection Clearance (NOC) from the original owner of premises as a mandatory document required for iec.
Additional acceptable documents required for iec code from Proprietors
Proprietors get the benefit of being able to submit either of the following as an address proof:
Aadhar Card;
Passport; or
Voter's ID
Proof of the firm's bank account
The DGFT verifies all the details provided by you in real time through the documents you submit. The documents required for iec code to verify bank account of the firm are: 
A cancelled cheque; and
Bank certificate.
You are supposed to use the same bank account information while making the online payment of prescribed fees.
D. Digital Signature Certificate
Once you enter and verify all the information and submit all the documents for iec code application, you need to either digitally sign it or verify it through Aadhar. Hence, you will need the Aadhar or digital signature certificate of the members of the firm. 
IEC code application
IEC Number is a unique business identification number mandatory for all individuals and business entities wanting to import or export in India. Before you can submit the documents required for IEC code, you need to register yourself as a user and login to the DGFT portal.
Read: How to apply for IEC Code?
Conclusion
Now we know that there is an exhaustive list of documents required for iec code. However, while starting a new business, you must be more worried about your business plans rather than hassling around and juggling with registration processes. That's exactly why LegalWiz.in is a one stop solution for entrepreneurs! Our aim is to let you focus on growing your business without worrying about the corporate compliances. Hence, for all budding importers/exporters of India, we are here to get your importer exporter code registration online in a few clicks!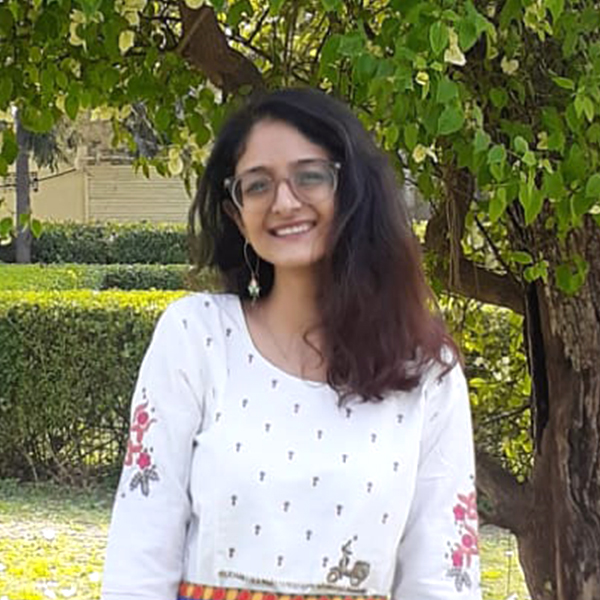 Diksha Shastri
As a writer, Diksha aims to make complex legal subjects easier to comprehend for all. As a Lawyer, she assists startups with their legal and IPR drafting requirements. To understand and further spread awareness about the startup ecosystem is her motto.