How to apply for IEC code?
Any type of business operating in India has a different set of government requisites, such as GST, shop and establishment, FSSAI, and more. IEC or the importer-exporter code is one such registration. All import and export businesses in India need to apply IEC certificate online before they can either export or import goods. IEC registration is a simple process with many benefits that last for a lifetime! This article focuses on the process of how to apply for IEC code.
Steps to apply for IEC code
Step 1: Visit the DGFT portal
The Director General of Foreign Trade is the authority that governs all IEC applications in India.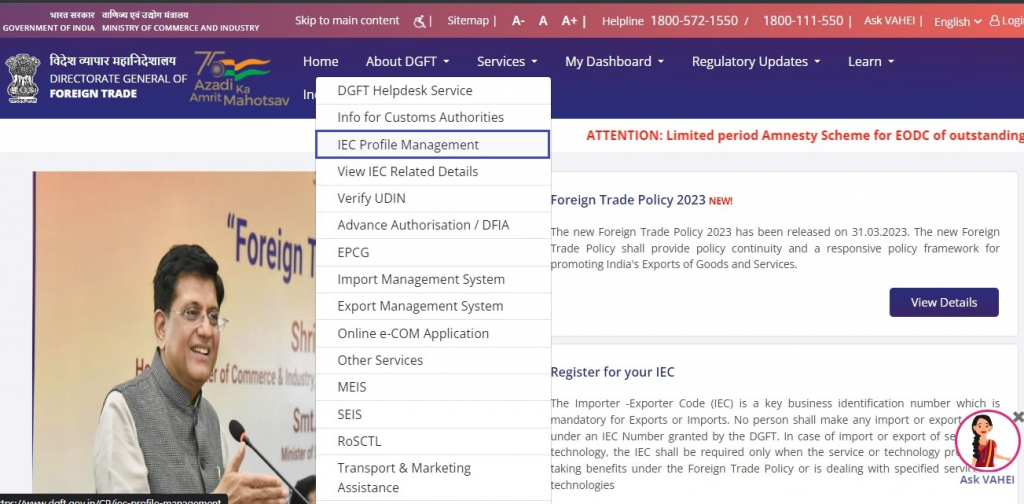 Once you click here, you will reach the homepage of DGFT. As you can see, all you need to do is click on the 'Services' Tab and then select 'IEC Portfolio Management' from the drop-down list.
Step 2: Portfolio Management to apply for IEC Code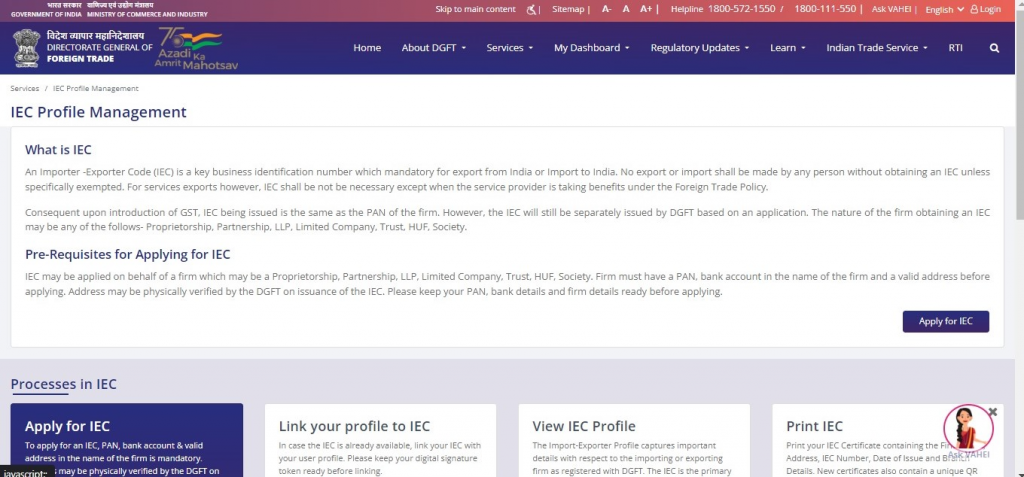 This will open the homepage for IEC code-related services and guidelines. Here, you can see 'Apply for IEC code'. As soon as you click on apply for IEC code you will be asked to register or login on the DGFT portal. Once you file iec code application, you can avail the many benefits of importer exporter code.
Step 3: Login/Register to apply for IEC
Having a registration on the portal is a prerequisite to filing an IEC code application. If you have registered previously, all you need to do is enter your credentials and access the form to apply for the IEC code.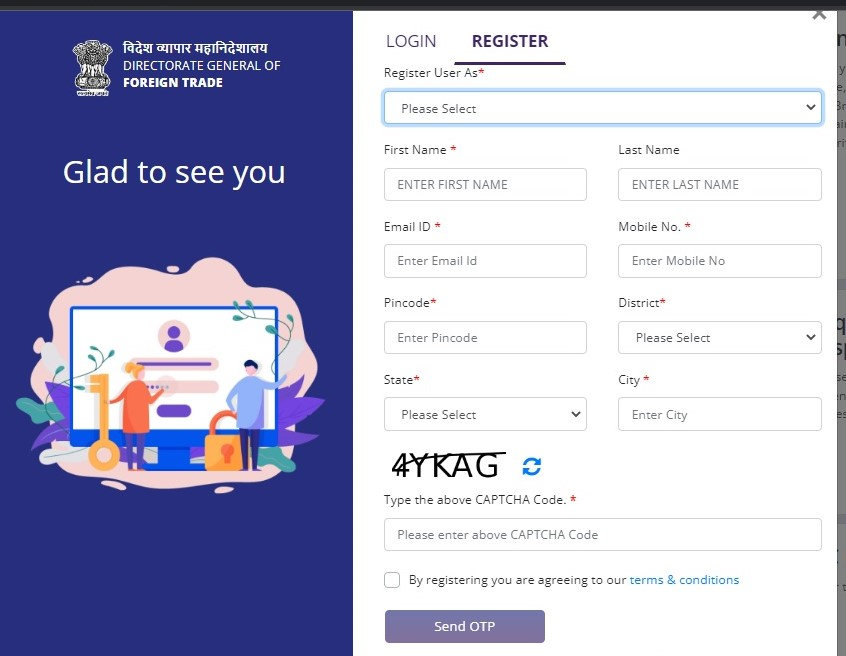 However, if you do not have a DGFT portal registration, enter these simple details as per your PAN:
Name,
Email ID,
Mobile,
Pin code,
State,
City,
District,
Lastly, the type of user (from the options given in the drop-down list)
Step 4: Form e-IEC to apply for IEC code online
Once you successfully log in/register to the DGFT portal, you will be redirected to the Form e-IEC, which is commonly also known as ANF-2A. In the form to apply for IEC code, you need to enter the following details:
Nature of the firm;
Entity Name;
PAN Details;
Preferred Activities;
CIN (Corporate Identification Number);
GSTIN (Goods and Services Tax Identification Number);
Mobile Number and E-mail ID of Entity;
Entity Address;
Details of Partners/Directors/KMP;
Relevant details in the 'Branch Details' (bank details of the entity);
Enter the 'other details (exports preference)' information;
Step 5: Declaration to apply for IEC Code
As soon as you enter all the information given above, you need to submit the relevant documents required to apply for IEC Code, such as –
Address Proof (utility bills);
Identification Proof;
Certificate of Establishment/Incorporation/Deed (as applicable); and
Bank Certificate/Canceled cheque.
Once you have submitted all the documents and information, you are required to declare that all information provided by you to apply for importer exporter code registration, is true to your knowledge. You can do so, by clicking on the terms and conditions checkbox. 
Also Read: Import Export Code Registration
Step 6: Preview and sign the application for IEC Code
At this stage, you need to take clear measures to ensure that all the details are correct. Previewing your application before doing the final signing and submission is a must. It helps you in avoiding clerical errors such as spelling mistakes etc. Once you preview the details, you can click on the 'sign' button. Then, sign the application using Digital Signature Certificate (DSC).
Step 7: Payment of fees to apply for IEC Code
After signing the application, the details you submit to apply for IEC Code are verified in real-time. Now, you can complete the IEC application process by submitting the prescribed government fees. The government fee to apply for IEC code is Rs. 500/-, which is done through the available payment methods –
Credit cards;
Debit Cards;
Net-banking;
Mobile banking; or
Wallet payment.
Submit the necessary verification and you will receive the IEC certificate in your email ID provided while you apply for the IEC code. You can also print the IEC certificate after you apply for IEC code in a few simple steps.
Conclusion
Importers need to apply for an IEC code to allow them to bring in items from customs while transferring money to foreign banks. Whereas, exporters need to apply for IEC code to send shipments outside India and receive payments from foreign banks. You can easily apply for the importer exporter code by reaching out to us in just one click!
Frequently Asked Questions?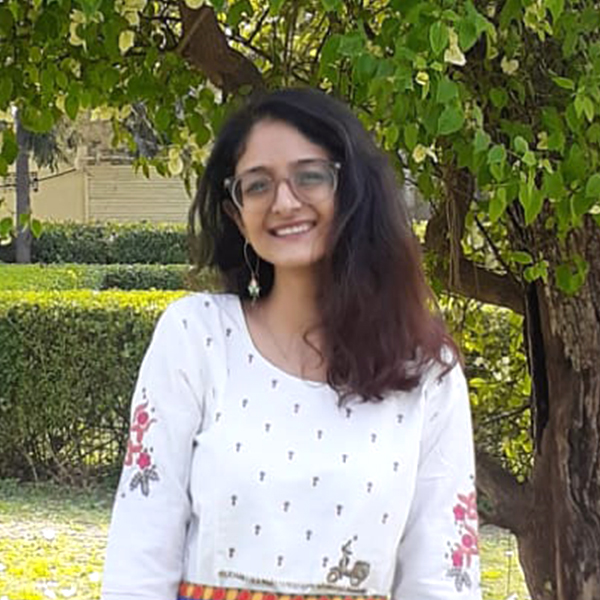 Diksha Shastri
As a writer, Diksha aims to make complex legal subjects easier to comprehend for all. As a Lawyer, she assists startups with their legal and IPR drafting requirements. To understand and further spread awareness about the startup ecosystem is her motto.