Filing form "CAR" to confirm Readiness towards COVID-19
As we all are aware, the Novel Coronavirus (COVID-19) has affected over 190 countries, including India. Given the magnitude and extent of its spread, The World health organization (WHO) has declared it a Pandemic. Apart from human suffering, it also causing major economic disruptions.
In Order to generate greater awareness and confidence on our state of readiness, Ministry of Corporate Affairs (MCA) issued advisory on preventive measures to contain spread of COVID-19 to all Chairman, Managing Director and Chief Executive Officer. With respect of it, they will deploy "Company Affirmation of Readiness towards COVID-19 (CAR) web-based form on 23rd March, 2020 to ensure that "work from home" policy is followed by all the LLPs and Companies to show their readiness against fight with COVID-19.
As per the said advisory, all Companies /LLPs are expected and strongly advised to put in place an immediate plan to implement the "Work from home" policy in their headquarters and field offices, to the maximum extent possible, as a temporary measure till 31st March, 2020. Even with the essential staff on duty, staggered timings may be followed, so as to minimize physical interaction.
Also Read: A brief understanding of a private limited company directors
PURPOSE BEHIND THIS WEB BASE COMPLIANCE
In order to deal with this public health situation, the Corporate sector would be require to play a key role in implementing the strategic policy decision of social distancing, which is the most critical for reducing the rate and extent of the disease transmission at community level.
It is a task of the Authorised signatory to file this web-based Form name CAR (Company Affirmation of Readiness Toward COVID-19).
Steps For Filling Form_Car (Company Affirmation Of Readiness Toward Covid-19).
Step 1: Enter valid CIN/ FCRN/ LLPIN/ FLLPIN
Step 2: Click on Pre-fill
Step 3: System will Pre-fill the name of the Indian company or a Foreign company or LLP or Foreign LLP
Step 4: Select whether Company/LLP is in compliance of COVID-19 Guidelines including work from home policy
Step 5: Select whether the Authorized Signatory of the Company/LLP who is providing the affirmation has a valid DIN/ PAN or Membership Number.
Note: Ensure that such authorized signatory is currently associated with the company/LLP.
Step 6: Enter valid DIN in case of Director/ PAN in case of other Key Managerial Personnel/ Membership Number in case of Company Secretary in full time employment.
Step 7: Click on Pre-fill
Step 8: In case DIN of a Director is entered, mobile number available in database shall be Pre-filled.
Note: Where mobile number is not Pre-filled, the field shall be editable and mobile number can be entered by the user.
Step 9: Click on 'Send OTP' button. OTP shall be sent to the mobile number mentioned .
Step 10: Enter OTP received on the mobile number and click on 'Verify OTP' button
Step 11: Once OTP is verified, success message shall be displayed.
Step 12: Click on 'Submit' button to submit the form.
FAQS ON FILING THE CAR(Company Affirmation of Readiness towards COVID-19) FORM WITH MCA
1.Which entities have to fill this form?
All Indian companies, foreign companies, LLPs and foreign LLPs
The CAR form has to be filed w.e.f. 23rd March, 2020. While no clear due date has been mentioned to file the form, however, since the current work from advisory is till 31st March, 2020, therefore, it is presumed that the said form should be filed before that.
This form has emanated from the advisory issued by MCA and not from any circular or notification. To that extent, it is not statutory. However, it is highly recommended to file this form to enable the Ministry to gather data on the preparedness to tackle COVID-19 by corporate.
What are the steps being suggested through the Advisory?
Companies and LLPs are being advised to put in place an immediate plan to implement a 'work from home' policy as a temporary measure.
Whether there is any penalty for non-filing of this form?
Form has been deployed as a purely confidence building measure to assess the readiness of the companies to deal with COVID-19 Threat in India. As such no penalty or enforcement related action is applicable. Stakeholders may at their convenience file this form. It is purely voluntary as part of our contribution towards joining the movement to fight against the spread of the disease. Since the portal may experience heavy load, it would indicate 'Busy' alert whenever peak traffic is reached.
What are the key details to be filled in the form?
It's a simple web-based form containing the following details:
CIN/ FCRN/ LLPIN/ FLLPIN
Name of the company/ foreign company/ LLP/ Foreign LLP (Prefilled)
Whether the company/ LLP is in compliance of COVID 19 Guidelines? – Yes or No
Authorized Signatory of the company/ LLP: DIN/ PAN/ Membership No. of the Authorised Signatory
Mobile No. (Pre-filled, if available in the database, else can be manually entered)
OTP (received on the mobile number instantly)
Also Read:Understanding the role of auditors in LLP
What is the object of having such a plan?
The object of having such a plan is to ensure social distancing as advised by WHO and other public health authorities in the recent outbreak of COVID-19 which is required for preventing the rapid spread and transmission of the disease at community level.
Who is authorized to file the form and are any Digital signatures required?
Any authorized signatory of the entity (being the Director / KMP / CS) having a valid DIN/ PAN / Membership number and who is currently associated with the said entity on MCA portal can file this form. No digital signatures are required to fill this form. However, this form is available to all Registered Users and Business Users, post login at the MCA portal, by the name COVID-19 (under MCA services).
Is there any fee for filing the form?
There is no filing fee and no SRN will be generated. After filing the form, just an email acknowledgement will be received by the Company mail id and at the mail id of the authorized signatory.
2. What do "COVID-19 guidelines" mean (as mentioned in the form)?
COVID-19 guidelines have not been defined anywhere. There are no separate COVID-19 guidelines for Corporates except for the advisory issued by the MCA, available at the MCA home page, advising the corporates to offer work from home to its employees in the headquarters as well as field offices.
3. What if employees at certain locations are working from home, while others are not?
If any Corporate has offered work from home for employees, wherever it is possible, and has made other alternate arrangements to ensure the safety, security and minimum physical interaction of the other staff, the said Corporate may file "Yes" in the CAR form to report preparedness to tackle COVID-19 pandemic.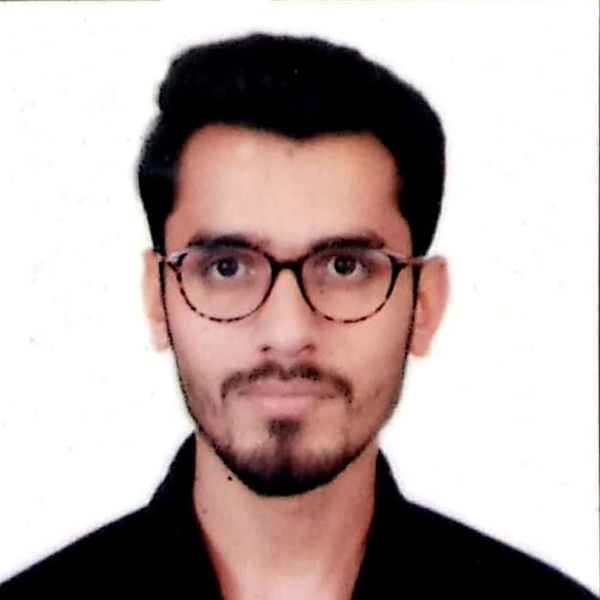 CS Shubham Katyal
CS Shubham Katyal is an Associate Member of The Institute of Companies Secretaries of India and a commerce graduate having good experience in secretarial and legal matters. He is a Speaker and Visiting Faculty Member at The Institute of Companies Secretaries of India and Former Committee member of Young Member Empowerment & Placement Committee NIRC-ICSI(2019-20). He has authored several articles on complex subjects which featured on various professional forums.