Simple Process of Registering an OPC (One Person Company) in India
The concept of one person companies is a subtle combination of sole proprietorship firms and private companies having separate legal existence. OPCs were introduced as a type of private companies to allow solo business owners the chance to scale their business model. Getting One person company registration in India is easy and hassle free these days. You can do so from the comfort of your home. Hopweer, before you move ahead with opening a business, it is vital you have basic knowledge of the opc registration process. This article covers all aspects of the one person company registration process along with its key characteristics.
What is One Person Company?
The Companies Act 2013 introduced a new concept of a form of company for solo business owners. That's how OPCs came into the picture. This form of business gives the solo businessman a chance to enter in the corporate world and grow their business venture.
In legal terms an OPC is equivalent to PLCs with certain exceptions , such as member requirements. Hence, an OPC after completion of the registration process is a body corporate and is entitled to the following benefits:
Separate legal existence;
Limited Liability;
Perpetual succession;
The right to own and hold property;
Right to sue and be sued; and
Easy transferability of ownership.
KeyNote: The Act levies a limitation on the capital and turnover of One Person Company registration process. When the capital or turnover exceeds Rs. 50 lakhs or Rs 2 crore respectively during the applicable period, then a company ceases to enjoy the status of an OPC.
Who can be the owner of OPC?
Any person who is born and is a resident of India or has lived in India for at least 182 days can form one person company.
Also Read: Documents required for OPC registration
One Person Company (OPC) Registration Process
The OPC registration process is quite similar to the private company registration process. However, there are certain steps that make the one person company registration process very simple and hassle free. Below is the step by step procedure for incorporation of OPC.
Apply DSC
During the OPC registration process, the first thing you need to take care of is to obtain the digital signature certificate for the owner and nominee. This Digital signature certificate is used for the verification during the registration process of OPC.
Obtain DIN
DIN stands for Directors Identification Number. All individuals who are or want to be directors in any company or designated partner in an LLP need to have an active DIN to be able to act in that manner. It is unique to all individuals. To facilitate the one person company registration process, you only need one DIN.
Name Approval Application
The next step is to apply for the name approval of the proposed OPC. During this step of the OPC registration process you need to submit form INC 1 with the Ministry of Corporate Affairs. You can give a list of maximum 6 proposed names per your preference.
Further, the applicant must also be extremely careful in the selection of name as the proposed name of a business cannot be similar to any existing company name or trademark. The MCA allows you to check company name availability, which will help you in getting an idea about the availability of your proposed OPC names before you start the opc registration process.
MCA sends a name approval letter if the OPC name is approved after submission of proposed names. This name approval stands valid for 60 days during this time, you need to complete the rest of the OPC registration process such as submission of incorporation documents.
Also Read: Service Level Agreement
Application for Certificate of Incorporation
The next step in the opc registration process is the submission of application for incorporation. You need to submit the Spice form along with the MOA and AOA of the one person company with stamp duty as applicable.
Formulation of the MOA and AOA
The Memorandum of Association (MOA) and Articles of Association (AoA) are two most important documents for any company. The MOA states the object of the company, whereas, the AOA contains the rules and norms that a company must follow.
Issuance of Certificate of Incorporation
Once the Ministry of Corporate Affairs goes through all the documents you submit and verify the same, they will issue the certificate of incorporation. This puts an end to the opc registration process and gives your OPC the legal recognition of being a legal entity. The COI issued post OPC registration process includes the following information:
Name of the Company;
Company Identification Number;
Date of Incorporation;
PAN of the Company;
Digital Signature of the Authorised officer; and
Registered Office Address of the Company.
Application for PAN and TAN
This is also a very important part of the opc registration process. Just like a pvt company, an OPC also must have separate PAN and TAN. PAN stands for permanent account number and the full form of TAN is Tax Account Number. The company owner can make a single application for obtaining both for the OPC.
Also Read: Power of Attorney
Conclusion
Registering an OPC allows you to get all benefits of a private company without having to share your ownership with other individuals. You can have limited liability and still hold the full control of your business. However, if you consider fund raising, this might not be the most suitable option for your business. You must choose right business structure carefully. OPC registration with LegalWiz.in is just a click away!
Frequently Asked Questions
How many days does it take to register an OPC in India?

It takes around 10 to 15 days to incorporate an OPC in India including name approval, DIN and DSC, etc.
Can I convert my OPC to Private company?

Yes, you can convert your one person company to a private limited company. However, you will need to comply with the prerequisites of PLCs such as getting at least 2 members.
Is it mandatory to have a nominee to register OPC?

Yes, the consent of nominee is also to be submitted as a part of the OPC registration process.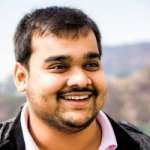 Shrijay Sheth
Shrijay, co-founder of LegalWiz.in, is best known for his business acumen. On this platform, he shares his experiences backed by a strong understanding of digital commerce businesses. His more than a decade-long career includes a contribution to some of the highly successful startups and eCommerce brands across the globe.