Should the Logo include Colour Pattern for Trademark Registration?
It is very essential for any business to have a Logo or a brand name that makes them stand out among their competitors. Brand name registration can prove to be a very profitable business strategy. Most of our clients are usually in ambiguity about whether to register their companies Logo with a specific colour style or register it in a black and white format.
While it is possible to claim specific colours as features of a mark when filing a trademark application, it is not required and it is more common not to do so. Usually, people prefer not to register their trademark with a specific colour as it keeps your trademark protection broad. But it is not compulsory to do so. If the colour is the distinct and essential feature of the logo the registration should be done with colour specifications.
To delve on it more deeply, considering the legalities of this dilemma is important.
Section 10 of the Trade Marks Act, 1999 states Limitation as to colour —
(1) A trade mark may be limited wholly or in part to any combination of colours and any such limitation shall be taken into consideration by the tribunal having to decide on the distinctive character of the trade mark.
(2) So far as a trade mark is registered without limitation of colour, it shall be deemed to be registered for all colours.
Colour specifications in your logo: Why and When?
In cases where colour does not create a distinct feature it is preferred that no colour specification should be provided as it would be registered for all colours, which expands the protection cover. A colour specific logo is usually not the first trademark that should be filed.t is better for applicants filing their first trademark to file a word mark which allows the owner to use his/her trademark logo in any font or style. Filing of logo can be followed after a word mark is filed or can also be filed simultaneously with the word mark. If the logo is registered under a specific colour or combination of certain colours, then it gets registered specifically under those colours only and may cause trouble in case litigation arises. While if the application is done in black and white, you can freely choose any colour in practical use.
Most of the well-known brands all over the world have their trademark registered under two applications one that is black and white and the second one that is in colour. However, that would be costlier for the businesses at initial level. Start-ups and new companies may initially just file in black and white or can apply for logo in colour if that colour plays an essential role i.e. when the colour combination is very essential for your brand creation or when your customers associate specific colours on your trademark with your products or services. We also see companies like Apple and Google who initially did not claim any colour for their trademark.
In case the brand name registration in India is already done with colour specifications, a new application would be required to be made in black and white to gain an extended protection as trademark cannot be changed once registered.
On the other hand, more than in any other jurisdiction, in India, colour and colour schemes play a crucial role in distinguishing a product or a service. As India is such a diverse country with various languages, colour and colour schemes becomes the eminent factor through which products/services are often identified.
For example: Certain brands/products that are recognized by colour/colour scheme like Parachute Coconut Oil, which is recognized by the dark blue of its bottle; Cadbury is recognized through the purple packaging.
The Trademark Registry has investigated on this issue where it provides that a subjective examination should be done for colour trademarks. It emphasizes on the fact that for a colour to be registrable, the main factor would be if the proprietor has used the mark distinctively to educate the public that the colour itself is a trade mark. In addition to that, in the recent on-going case of the famous shoe brand Christian Louboutin, the company has filed a trademark application all over the world under a single colour i.e. Red, with the claim that its red sole has acquired the characteristic of a well-known mark after its continuous use since the year 1992.  The "Red Sole" has been considered as a special feature that has become the brand and is recognised all around the world by this special style.
To sum up, there are frequent new changes and challenges that come up every year as part of the modernization process, a colour trademark is registrable and enforceable in India, only if it can identify the brand owner as the source of the product/service and if it distinguishes the products/services sold or manufactured by the owner from similar products/services of other manufacturers. The first step for any new company who wants to register their logo should initially do it in a black and white format and with time after the trademark has gained enough recognition go for colour specific version. In any case, all versions need to be protected by registration under the Trade Marks Act.
About LegalWiz.in:
LegalWiz.in is leading online legal service provider committed in offering simplified and hassle-free solutions to businesses and corporates at PAN India level. From company registration to trademark protection, we make managing and protecting the business simpler. LegalWiz.in is one step solution for all businesses.
LegalWiz.in can help you with brand name registration in India online at an affordable cost. If you are seeking assistance from experts to register your mark, or have any other concerns regarding intellectual property protection feel free to get in touch with our expert at support@legalwiz.in.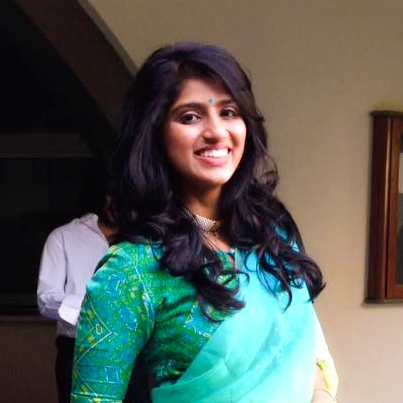 Kahini Jhaveri
Kahini Jhaveri is an IP specialist at LegalWiz.in, with a keen interest in content creation. She holds a B.A. LLB honours from Institute of Law, Nirma University, Ahmedabad. Kahini specializes in Intellectual Properties, specifically Trademark Law.