When and Why should you Trademark a Name?
Shakespeare once asked, "What's in a name?" Trademark registrations have made this line difficult to be valid. For brands today, the applicable sentence is "All's in a name".  
Branding for a business is focused mainly on its name and creating such an impression on the market that sticks in the minds of consumers for years. 
Is it Possible to Trademark a Name?
When we read about the registrable trademarks, we know that the brand name should be unique and distinctive. However, if someone wants to trademark a name, there is hardly any uniqueness or distinctiveness. Yet, we have many times seen famous artists, actors, musicians, etc. getting their names and surnames registered as a trademark. For example, Ajay Devgn, Kajol, Shah Rukh Khan, and Sunny Leone have registered their names as a trademark.
There have even been many battles for the registration of names as trademarks. Through this blog, we will study the implications of registering a name as a trademark through different landmark examples.
Points to Consider before you Trademark your Name
a. The name should be profitable, i.e., capable of generating income
Tata is a common surname in India. However, it is also a brand that is highly profitable and generates more revenue with each passing year. So, TATA even though is a surname, is a registered trademark because of its profit-earning capabilities and well-established business.
b. The name should hold some kind of brand value
When we hear the name Shah Rukh Khan or Taylor Swift, people all over the world would recognize who we're referring to. To register a person's name as a trademark, the name should hold this sort of brand value.
c. If it's not your name, take a NOC!
If you want to trademark a person's name and that person is not an applicant or proprietor to the mark, you must submit a No Objection Certificate ("NOC") with your Trademark Application. This helps the registry in figuring out that the application is made in good faith, and it also reduces the chance of them objecting to your mark.
d. If the name is not unique, try to style it in a unique way
There are probably thousands of Anjali, Raj, and Simrans' in our country. So, if you want to trademark a name which is common, then you need to make sure you style it in a very unique way. The best way to move forward for this would be by choosing to apply for a logo i.e., a device mark.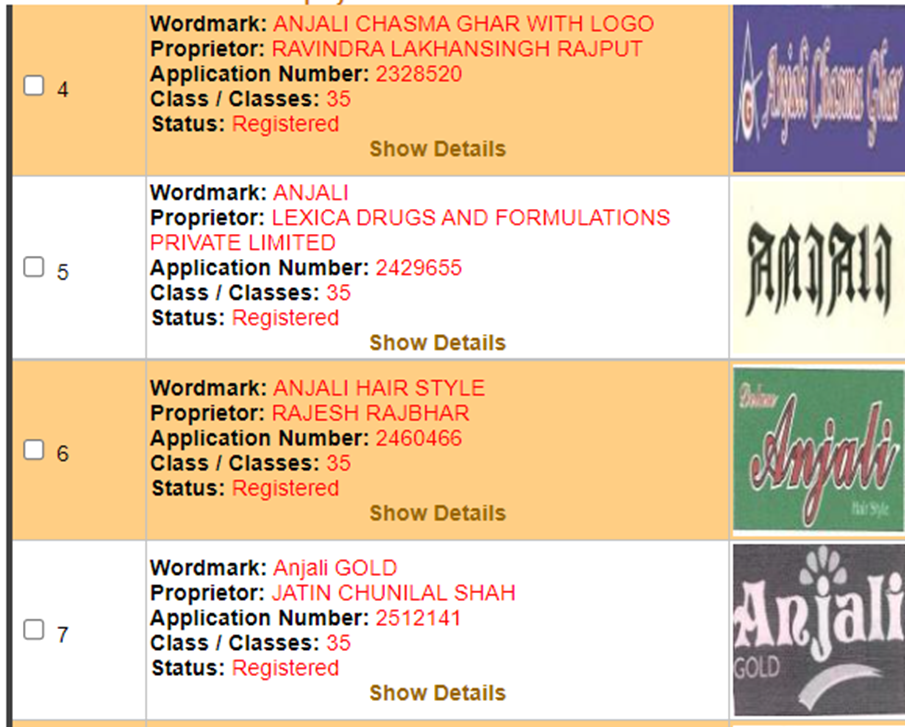 A simple look at this picture showcases the importance of a unique design of a common name being registered as a trademark. All these marks are registered in the same class with the same name. However, the distinctiveness in the styling of each mark has ensured that these marks get registered!
Judicial Perspective on Trademarking a Name
When goodwill associated with a name protected the Punjabi pop singer!
A toy store had started selling doll figurines in the shape of the famous Punjabi singer "Daler Mehndi". When he and his entertainment house DM Entertainment found out about this, they moved to the Indian courts to protect the artist's identity and trademark from being infringed. In this judgement, the courts considered the goodwill attached to well-known brand created by Daler Mehndi and issued an order of injunction against the infringing party.
Trademark battle faced by Gen-Z star Kylie
Kylie Jenner became the youngest woman billionaire from her make up brand named 'Kylie'. So, she also applied to get her name registered as a trademark through the USPTO (the United States Patent and Trademark Office). However, a famous Australian Popstar Kylie Minogue filed an opposition to the mark as the registration of 'Kylie' would confuse the minds of the general public. She also claimed to be the prior owner of the said mark in the USPTO. The celebrities later on opted for out of court settlement.
From this example, we can see that even if you're a celebrity, known widely around the world, you can still face issues while applying to trademark a name.
The battle over Fenty
The global superstar Rihanna is the owner of a famous beauty line 'Fenty' which has been in use since 2012. However, it is also her surname passed down to her through her father. In 2017, he started a talent development company by the name of 'Fenty Entertainment'. The superstar claims that her father is profiting by misrepresentation of her trademark. Rihanna is now seeking an injunction order to stop her father from misrepresenting to the consumers that the brand 'Fenty Entertainment' is related to Rihanna's beauty line Fenty.
FAQs
1. How to trademark a name?
The process of applying for a name as a trademark is same as applying for any other word or device mark. However, there are certain implications as given in this blog, that should not be missed out. Read more about the process of trademark registration through our blog "Understanding Trademark and its Registration Process in India".
2. Why should I trademark my name?
If your name has a goodwill in the market, and use of it helps you generate profit in the business, then you should take all possible steps to protect that goodwill. Trademark registration will help you get an exclusive right to use your name in the specific area of business.
3. How much does it cost to trademark a name in India?
The cost to trademark a name depends on the proprietor identity. If you're an Individual/sole proprietor or a business entity having either DPIIT or MSME Registrations the Government fee for filing a trademark application is Rs 4500/-. However, for other entities apart from above-mentioned, the government fee is Rs 9000/-.
Conclusion
To conclude, even though you can trademark a name, it is followed by many implications. Hence, before applying for a name as a trademark, it will be helpful to get some assistance and advice from experts at LegalWiz.in. We're just one call away!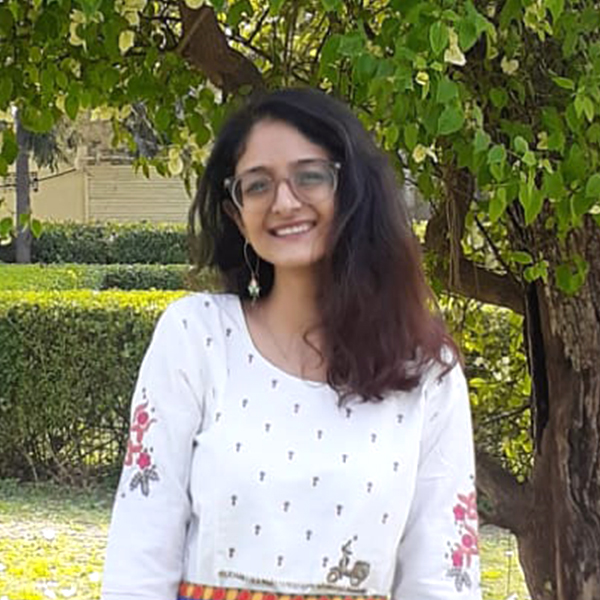 Diksha Shastri
As a writer, Diksha aims to make complex legal subjects easier to comprehend for all. As a Lawyer, she assists startups with their legal and IPR drafting requirements. To understand and further spread awareness about the startup ecosystem is her motto.