Top 10 Businesses you can start quickly during the COVID-19
Business owners are struggling to reinvent their companies amdist the COVID-19 Pandemic. Others have found creative ways to roll with the punches — from redefining their supply chains, redeploying employees, and providing critical guidance. Smart CEOs and businesses are adapting to the new virus-ridden reality as they know that the situation doesn't seem to change anytime long. Every part of society is forced to search for an alternative way to run its day-to-day operations. So the company isn't an exception.
So, what next? How will you write your growth story during the times of this COVID-19 pandemic? Starting a new business would mean that you are taking cautious calls and playing the bets right that benefits you at dire times.
Looking to explore new business opportunity ?
Offer a smart solution to citizens and medical professionals amdist COVID-19.
Check out some cool businesses that entrepreneurs can start now and help fight pandemic together.
1. Pickup & Delivery
With all types of businesses finding ways to reach their customer's doorstep, delivery solutions are becoming a life-saviour amidst the Coronavirus pandemic. And for this reason, delivery services have observed a surge in their business as they leverage the changing economy by seizing new opportunities in the field of delivery services. You too can start this business as regardless of business size & form, a comprehensive delivery management solution is required and you might be the next one to benefit from it.
2. Delivery of food
Fear of pandemic exposure prevents people from going to offline grocery stores. Although their home stock doesn't seem to last longer, they buy online. This is the main reason for the sharp increase in downloads for distribution apps in recent days. Isn't it obvious from the data that suggests a surge of 160% in the Wallmart Supermarket app downloads? So, if you are a small grocery and shop food shop owner then taking it online via an app makes a great sense as you leverage the above-mentioned services of pickup and delivery partners as well.
3. Moving beyond hand-wash with full-body sterilizers:
Boster Biological Technology is based out of, Pleasanton, CA and is in the business of developing high-quality antibodies and test kits for the scientific community since 1993. And, with the advent of COVID-19, it has taken steps to produce new products to help patients and medical staff. The company works on a whole-body sterilizer sprayed in the body. Similarly, if you are in the business that deals with sterilization at a granular level then why not ramp up the game and explore the new market of full-body sanitizers! Moreover, you can also develop thermal scanners that can be installed around the public places to check visitors' body temperatures which is the first screening process to identify patients with coronavirus.
4. Pandemic Masks
Children's toy company Bunnies by the Bay manufactures masks for kids and medical staff with heart-warming bunny images and creative designs. You too can leverage your expertise in cloth manufacturing for designing and creating masks out of the cloth as civilian protection against virus does not require anyone to use any medical masks. The emergence of COVID-19 is a next step to get started with the new mask manufacturing business in India and you can also make the branded ones by getting the trademark registration done. It ensures market visibility and sustainability in a longer run.
5. Fitness & Wellness App
Online gyms and wellness centers are ill-affected by the COVID-19 outbreak but both the businesses can leverage digital platforms. It has been observed that big gym chains are shut down to avoid coronavirus outbreak as people are slowly shifting to digital fitness platforms to support their home-based workout routines. From online training apps to yoga and meditation apps, it promises enormous development and now is the best time to develop one and get the ball rolling.
So, what next? How will you write your growth story during the times of this COVID-19 pandemic? Starting a new business would mean that you are taking cautious calls and playing the bets right that benefits you at dire times.
Do you know your business docuements?
Read on to know 10 essential documents for a new business.
6. Ecommerce Marketplace
As the Coronvirus spread, brick & mortar companies find their survival in the industry very difficult. Fortunately, the modern world has this question solved. Businesses have a golden opportunity to extend consumer scope by going online and raise sales. According to the Quantum Metric survey, online sales have risen 52 percent from the year-ago era, and online shoppers have risen 8.8 percent since the outbreak began. Taking your eCommerce business online, you can now allow contactless shipping.
7. Doctors/Nurses/Caretakers on-demand
A Manchester-based online doctor site, Push Doctor already announced a 70% rise in online consultations. It makes sense to start developing a network where users can locate physicians, nurses and even other healthcare professionals on-demand seem to be a future-proof concept. You can start a business by creating an app that simplifies booking for medical professionals visiting their home.
8. Online Education App
Educational institutions around the world are forced to shut down online learning programs. This crisis undoubtedly sparked an online education boom. According to the figures, education app downloads increased by nearly 300% in March 2020. As it deals with the present disaster, it also prepares the planet for the next future. It's awesome to develop your trusted learning platform.
9. Turning old games to mental health tools
An online-gaming company bases in the UK, Chess Gammon witnessed an increase in demand for these classic games online. Now that billions of people are housebound, the organization has helped people remain mentally active at home, reducing the risk of going out. You too, can start the online gaming businesses and introduce board games to give people sitting inside the home a new way to indulge in brain activities.
10. Small UVC Disinfectants
Sending people to buildings infected with the COVID-19 virus to disinfect them is a health risk, particularly in small rooms and confined spaces. Most drones cannot fly stably indoors and in enclosed spaces, but you can be the business that creates the Aertos 120 UVC-like drone by integrating UVC light disinfection with special industrial drones. 1
These drones are designed for indoor and confined spaces flying, providing UVC cleaning, dramatically reducing health risks. Potential locations include doctor's offices, emergency rooms, waiting areas, grocery, and retail shops, businesses, and areas where first responders and healthcare workers are living in between. UVC light sanitation technology is widely used in the healthcare sector, but many UVC lights are large, cost-prohibitive or impractical to use. Through integrating industrial drones with tiny but efficient UVC lights, several more companies used this life-saving technology.
The Bottomline
With the number of positive COVID-19 rising every day, more and more people will be confined to lock inside the four walls. For the entire business community, this is an incredible moment. While no slew of proven best practices is available to deal with this global pandemic, the aforementioned 10 business ideas will help you emerge as a pioneer in this crisis. Furthermore, it is equally important to consider the modern approach to the idea of the online marketplace.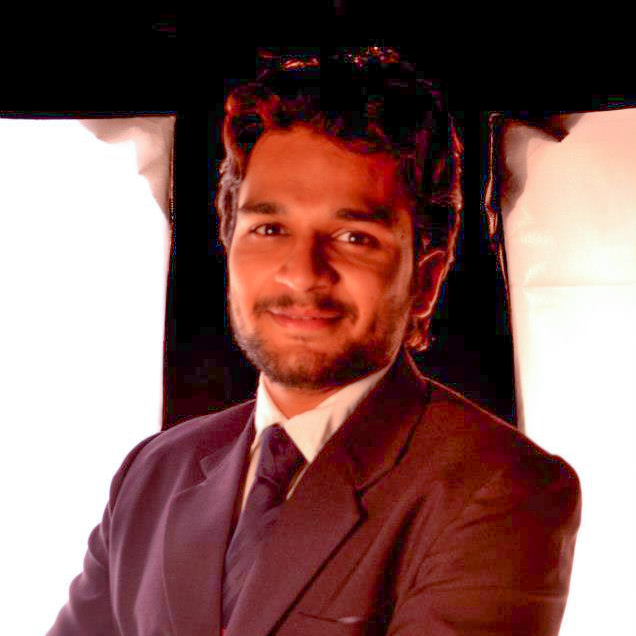 Karan Dave
Karan Dave is a seasoned writer associated as a content expert with Legalwiz.in. He has blended his interests in business solutions and starup economy with the writing capabilities to provide resourceful information for varied audiences.