Raising Fund in Private Limited Company – Sources & mandates
Sufficient money is the key to achieve sustainable growth in a business. Lack of funding to suffice the operational requirements is one of prime reason of business failure majorly in initial years.
Promoters of Private Limited Company finds limited sources to infuse funds for the projects and operations of company. Where a Public Limited Company can raise funds from public, Companies Act prohibits raising funds from public at large to register pvt ltd company. Here, we are listing the sources to support the business function after Private Limited Company incorporation.
Where Private Limited Company may fulfil the requirements through initial capital raised, with increase in number of transactions, further capital can be infused by opting any of following way suitable with requirements of Private Limited Company.
Further issue of Capital:
If the requirements of a company can be served by the funding from shareholders of the company, an option is always available for further issue of share capital after Private Limited Company Registration. The shares of a private limited company can be issued through the Rights Issue to existing shareholders of the company. The company can also issue shares to outsiders i.e. any person other than the existing members subject to provisions of Indian Companies Act, 2013.
The Act provides that prior approval of not less than 75% of existing shareholders shall be requires to issue and allot the shares to non-members. Further, care shall be taken for below mentioned points:
Prior Approval of Board of Directors and Shareholders further issue of shares.
The post issue total capital shall not exceed the Authorised Capital of Company as provided in MoA of the company. (Where the total capital after proposed issue exceeds the Authorised Capital, the procedure to increase Authorised Capital should also be followed. The Memorandum of Association of Company will also be modified to change the Authorised Capital of Company.)
Total number of shareholders, post issuance of capital, shall not exceed 200 in total in given case.
You may refer the restrictions and limitations on fund raising though further issue of capital in Private Company from our blog Raising Funds in Private Limited Incorporation – Know the mandates!
Apart from the internal funding through issue of share capital, the most common way chosen is the borrowing funds from Banks. This option is preferred when the funds from promoters are not sufficient to sponsor business operations. However, these funds are raised with the cost of fixed interest at the interval of pre-decided long term period.
The policies of the concerned institutions shall be confirmed. Apart from requirements of Banks, funds raising from Banking shall also require to follow the procedure laid under the Companies Act, 2013. The board resolution shall be passed to borrow the sum from any bank. The restriction on power of Boards is prescribed under section 180 of the Companies Act, 2013, which is explained below:
"The board shall accord prior consent of the members through Special Resolution, where the total borrowed money (including borrowed earlier) exceeds company's paid-up share capital and free reserves."
However, the given limit and provision is not applicable in case of Private Limited Company. Therefore, the Board of Directors of the Private Limited Company can borrow any amount from Banks for long term requirement of the Company without approval of the Shareholders.
Mentioned above are most preferred and common ways to raise the money. However, additional and alternate ways are raising funds from:
Venture Capital;
Angel Investors;
Business Loans from Microfinance providers or NBFCs.
Further, Incubator and Accelerator programmes are also funding options in early stage businesses. These sources being long term and external in nature, the cost involved are higher and fixed in nature. In order to reduce the fixed cost of interest on shoulders of newly formed companies, internal funding options are also open. Instead of fund raising through issue of capital, the funds can also be raised from:
Members of the companies;
Directors of the companies; and
Associated companies through long term loans.
We will be discussing these types of internal funding options in our next blog as multiple provisions and associated aspects are to be taken care before infusing money through this route. Keep an eye on next post to know more about the provision to be complied with and the declarations that shall be required to be made while raising money from loans and advances from Members and Directors after private limited incorporation.
A brief discussion with professional is must where the funds are being raised in a company irrespective to the size of a Company. Number of resolutions is required to be passed and declarations are to be compliant with the provisions applicable in concerned case.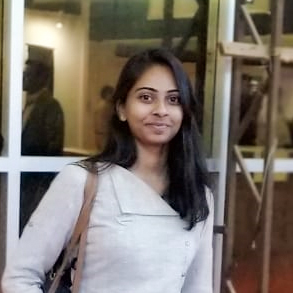 CS Prachi Prajapati
Company Secretary with a forte in content writing! Started as a trainee, she is now leading as a Content Writer and a Product Developer on technical hand of LegalWiz.in. The author finds her prospect to carve out a valuable position in Legal and Secretarial field.