Website Legal Compliance And E-commerce Policy For Online Business In India
According to the relevant studies, the Indian E-commerce market is growing at a substantial rate. It is about to reach $163 billion by 2026. Keeping this growth rate in mind, there is no doubt that the importance of online businesses in India has increased in a very short period of time. There are many factors contributing to this exponential growth such as increased internet outreach, usage of mobile devices, and an evolving digital economy. This surge is helping us the most in building our economy as a nation. However, there are two sides to all coins! In the digital space, it becomes difficult to maintain a proper regulatory framework. In this blog, we talk about the need for the legal compliance requirements for online businesses and the e-commerce policy (e-policy) and website policies that can protect an online business and help its growth.
Understanding Legal Compliance for Online Business
There are no set legal compliance requirements for online businesses in India. However, being legally compliant involves adhering to a wide set of laws from different areas. Here is the list of varied legal compliance requirements that an e-commerce website policy in India needs to adhere to:
Business Registrations and Licenses
The first step in starting any online business is to choose the appropriate business model. This includes a wide array of options. You need to choose the most suitable option based on your specific business needs. The options include:
Sole Proprietorship Firm Registration
This is the most simple business structure that you can opt for. It does not require any additional registrations, and can be run with minimum compliance. For small business owners, this is a viable option to start off with.
Private Companies undergo the maximum number of additional annual compliance requirements. However, if you are a business that is seeking long term scalability options, this is an ideal business structure. Having a private company also helps in keeping the effective e-commerce policy in place and maintaining a record of the same.
Limited Liability Partnership
Online businesses are usually less likely to opt for LLP registration as compared to the above two options. However, it is also a suitable option for owners looking to have limited liability.
Industry Specific Registrations
Apart from selecting and registering the business model. An e-commerce website owner will also have to look up the varied industry specific licenses and registrations. For example, FSSAI registration, Udyam Registration, etc.
Intellectual Property Registration
When you're dealing online, it is difficult to assess whether your original content stays completely protected or not. Everything that is unique and distinctive about your business, and can help in generating profits, can be a part of your intellectual properties. Be it your logo, slogan, the content, the videos you embed on your portal, and more. As compared to an offline business, the need for IP protection is much higher in the digital realm. Don't wait too long before getting your trademark and copyright registration.
Also read: How to get copyright registration in India
Taxation for e-commerce websites
Just like any other offline business, an online business is also subjected to the varied taxation laws of the nation. Hence, to run a legally valid online business in India you have to comply with the Goods and Services Tax, TDS and Income Tax Laws (as applicable).
Consumer Protection
The Consumer Protection Act, 2019 provides the rules to follow for e-commerce websites and online businesses. This Act is a step to protect the interests of the consumers in the digital realm from fraudulent sellers and bad experiences.
Data Privacy and Protection
Information Technology Act, 2000 along with the newly implemented Digital Personal Data Protection Act, 2023 sets out the rules that all online businesses, marketplaces and ecommerce aggregators need to follow. Non compliance to the laws is subject to heavy penalties and charges. These acts highlight the need for having an effective e-commerce policy for all websites operating in India.
E-commerce Policy for Websites in India
Apart from the above mentioned legal regulations and compliance requirements, there are certain legal documents that an online business in India must have. These are a part of the e-commerce Here is a list of the important website policies that all businesses must include on their portals:
A website disclaimer is the first thing that the users see when they visit a website. The purpose of a website disclaimer is to protect IP and other rights of the site owner. It is a very important e-commerce policy for websites.
Often referred to as the website terms of use, this legal document provides guidelines on how the user of the website is allowed to use the website. Which actions are permitted, which are not, etc. The terms of service are most popular e-commerce policy in India. Further, the terms and conditions protect the business owner from unnecessary liabilities arising from third party actions on the website.
It is very important to know that information being shared online is secure. To assure this, the website owner also has to include a privacy policy on their portal. This policy must include how, why, when and where the personal information of the users is collected, stored and processed.
A web cookie is a small fragment of data that is stored in the user's web browser. There are many different types of cookies, serving different purposes. It is the obligation of the owner to explain all different types of cookies, its uses and how it can be managed by the users. The legal document that contains all information on how a website deals with cookies, is known as a website cookie policy. It is an integral part of the website e-commerce policy.
The GDPR is a law implemented by the European Union to protect free movement of data in the digital realm. It is one of the most strict data protection laws in the world. For Indian organizations, the GDPR is applicable when you collect any information from any of the EU residents or if they are providing any goods or services in the EU.
Conclusion
There are many threats revolving around the data being transferred online. Today, we don't even think for an extra five minutes before we share our financial, healthcare, personal and other details on the internet. With the advancements going on at this record breaking speed, it is very important for all e-commerce websites and business owners to be legally compliant. Besides, having the e-commerce policy checklist in order is also vital. This will not only help you scale but also build better customer relationships! Connect with LegalWiz.in experts today and get your website e-policies in order!
Frequently Asked Questions
What is E-policy for website?

E-policy or e-commerce policies are a set of legal documents that help in governing the online businesses. These include terms and conditions, privacy policy, and more.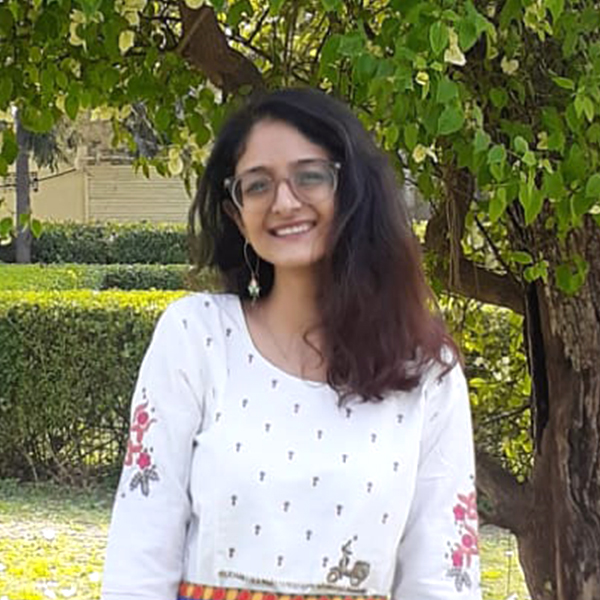 Diksha Shastri
As a writer, Diksha aims to make complex legal subjects easier to comprehend for all. As a Lawyer, she assists startups with their legal and IPR drafting requirements. To understand and further spread awareness about the startup ecosystem is her motto.