What is GDPR compliance and applicability in India?
Over the last decade we've witnessed an exponential growth in the exchange of data and information globally. Today, it doesn't take more than 5 seconds to transfer data from thousands of miles away. This has made life easier. However, this high surge in data usage has led to the need for a strong data protection mechanism. 'GDPR' is a data protection measure formed by the European Union. The full form of GDPR is General Data Protection Regulation. These principles are stringent and one of the most effective data security laws across the globe. When you consider the risks of information breach online, the GDPR acts like a ray of hope to protect individuals from the vulnerabilities of this digital world. Even though the GDPR is a regulation formed by the European Union, the GDPR compliance is applicable globally. Besides, you can connect with online legal drafting services providers to get GDPR draft. However, it is vital to understand the concept in its entirety. Through this blog, we focus on understanding the meaning of what is GDPR and whether GDPR is applicable in India. Let's dive in! 
What is the meaning of GDPR?
GDPR full form is General Data Protection Regulation. The name itself suggests the meaning. To make it easy, GDPR is a set of principles that govern the ways online portals can collect, store, process, and use information collected from the European Union. The GDPR principles and policies are rooted in the EU. However, its influence knows no boundaries. The GDPR is somewhat equivalent to a privacy policy, but with rather stringent principles. Once you understand the GDPR full form and its meaning, it becomes easier to understand its importance.
Objectives of the General Data Protection Regulation
As per the official text of the GDPR, the objectives of this policy are to:
Protect the Fundamental rights;
Provide secure measures for natural persons to share personal data online; and
Ensure free movement of personal data within the Union.
Key Principles of GDPR
The GDPR law was implemented for the first time in May 2018 by the EU. Since then, it has created a wide spread awareness for the need of such strict data protection laws. The reason behind this being the fact that GDPR has certain principles that work perfectly towards securing personal information as well as allowing the free movement of information on the Internet. Below is the list of the main features of the GDPR that makes it so important for everyone to comply with: 
Regulates the processing of personal data;
Mandatory requirement to obtain consent;
Special requirements for consent of minors;
Defines special categories of personal data;
Is Globally applicable (as long as you're taking information from EU countries GDPR is applicable to you);
Defines the rights of Data Subjects;
Provides hefty penalties for non compliance with GDPR laws; and
Lastly, sets an Independent supervisory authority to govern compliance and deal with grievance redressal.
Scope and Applicability of GDPR
By now, it is pretty clear that the GDPR is a Law introduced by the European Union to create a bridge between the gap of data protection and free movement of data online. There's no doubt that it is applicable to all individuals or businesses that belong to the EU Nations. However, here's the catch, the GDPR compliance is also applicable to individuals and Nations from across the globe – if you are collecting any information from any of the EU Nations, you have to get GDPR compliance.
Also Read: Company Cancellation Policy Template
Is GDPR applicable in India?
Yes, GDPR is applicable in India. However, it is not directly applicable to all the Indian organizations or business owners. There are certain circumstances under which an Indian Organization needs to comply with the norms of GDPR. Let's take a closer look at such circumstances: 
Extraterrestrial Scope
GDPR has an extraterrestrial scope. This means that the GDPR compliance is applicable to Indian Organizations if they collect data from any of the residents of the EU.
Data Transfer
GDPR has strict compliance for inter country data transfers. For example, if you are an Indian organization that collects and then transfers the personal data from EU to India, then you will have to comply with the General Data Protection Regulations. On a circumstantial basis, you might even need to enter into a Data Transfer Agreement.
Global Influence
Being one of the earlier and most comprehensive laws on cyber security and personal data protection, the GDPR has greatly influenced the domestic data protection laws of many nations. In fact, India's most recent Digital Personal Data Protection Act, 2023 is also loosely inspired by the provisions of the GDPR.
Export Businesses
All types of businesses that export any product or service to EU Nations must be compliant to the GDPR. Hence, if you are an e-commerce platform like Flipkart, and you sell products in France, you will have to comply with GDPR policy.
Also Read: Terms and Conditions
What is GDPR Compliance? 
GDPR compliance means the process of adhering to all the mandatory norms and guiding principles of the GDPR. At a glance GDPR compliance means the following:
Creating a Data Inventory and Mapping it;
Obtain clear consent from the Data Subject;
Hire a Data Protection Officer;
Inform the Data Subject of their rights;
Define the security measures; and
Notification of Data Breach; etc.
If you successfully implement these policies and principles in the policies of your online business, you can be said to be GDPR compliant.
Importance of GDPR compliance for Indian Organizations
Even though it is not mandatory for all Indian Organizations to be GDPR compliant, the non compliance can lead to hefty Euro penalties. So, it is important for the organizations to be GDPR compliant. Let's try to understand its importance through an example:
An e-commerce company 'IndiFashion' specializes in selling Khadi Traditional clothes. Gradually, they decide to expand their business and tap into international markets like the European Union. Hence, they launched an EU based website for the EU residents and started marketing their products in the European Union. They also ensure that they are compliant with all the laws of the EU before they start their business in the international waters. To comply with the GDPR laws, they did the following:
Assign a DPO;
Create a repository for the data they collect;
Take best possible security measures; and
Conduct Timely Data Audits; etc.
Soon this compliance saved them from hefty penalties. A few months into the expansion, a customer from Germany reached out to them and asked for access to his personal information as he needed to make some changes in his details. At this point, if IndiFashion was not compliant to the GDPR laws, the customer would have taken a strict action against them. However, having a repository allowed them to access the personal information and send it across to the customer, ie., the data subject promptly. This also helped IndiFashion in gaining the customer's trust.
Conclusion
Imagine all the different types of platforms where you share your personal and financial information today. It can be for a social media platform, to shop something, to check your medical records, etc. Now, imagine the varied threats to your information, like, data breach, identity theft, unauthorized usage, financial scams, etc. To conclude, data security and protection is the first thing that an online business should focus on, especially since identity theft is not a joke! 
Frequently Asked Questions
Is there penalty for violation of GDPR in India?

If your business falls under the scope of GDPR compliance, but is to be in violation of the principles. The EU can penalize you with fines up to €20 million or 4% of your company's global annual turnover.
What is the purpose of GDPR?

The purpose of GDPR is to protect the personal and sensitive data online. While also facilitating free movement of such data.
Is GDPR same as Privacy Policy?

The GDPR is a set of guidelines that you need to include in the privacy policy of your website. According to the GDPR norms, your privacy policy must be a separate page on your website, that is easily accessible to the users.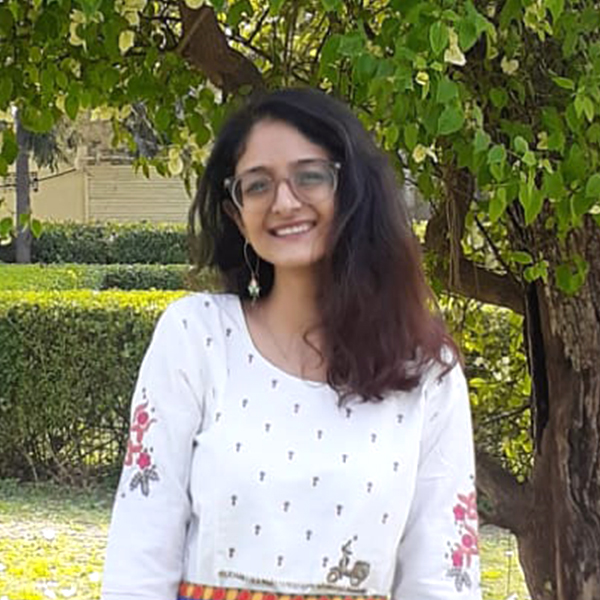 Diksha Shastri
As a writer, Diksha aims to make complex legal subjects easier to comprehend for all. As a Lawyer, she assists startups with their legal and IPR drafting requirements. To understand and further spread awareness about the startup ecosystem is her motto.