What is a Website Cookie Policy?
"This website collects your information such as cookies…." How often do you visit a website and this is the first disclaimer that pops up? The answer is quite often. This disclaimer of the website takes its customer to the website's cookie policy. Don't be mistaken by the name, this cookie policy does not talk about the cookie that gives you a sweet-tooth. Now-a-days people opt to get cookie policy template from online legal drafting service providers easily. But, not a lot of them are aware of its concept. So, what exactly are website cookies and why are they important for online businesses? This blog covers all your answers. In this post, we focus on what is cookie policy and its importance. But first, let's delve into the concept of 'cookies'. 
What is a Website Cookie? 
Cookies, also known as internet cookies, HTTP cookies or browser cookies are small blocks of data. These blocks are created and stored by a web server when you visit a particular website or webpage. These web cookies store information in the user's web browser. This facilitates creating 'customized shopping experiences' for the business owners easier. Besides, it is a small block of information, so it is not necessary that one website will only store one cookie. It also depends on the different types of cookies that the website collects. The cookies can also be collected for the third party advertisements, payment gateways, any associated software, etc.
The following are a few of the reasons why a website uses cookies:
It allows them to enhance user experience;
Improves the functioning of the website; and
Collects data to create targeted ads, and
Makes shopping more fun for the customers.
Interesting Facts: Cookies are small text files usually containing the details and unique ID for customers.
What is cookie policy?
A cookie policy is a legal policy that allows the business to let its customer know what, how, why and where their personal information or cookies are being collected and stored. Even though cookies might include confidential information, most customers carry on using the website without ever going through the cookies policy. It might not seem risky at first. However, your cookies in the wrong hands might lead to client or business data breach. Hence, making it important for online businesses to have appropriate cookies policies.
What does a cookie policy include?
To create an effective cookie policy template, you need to know what all is a part of an ideal cookie policy. Certain aspects might differ on a case to case basis. However, the following are the essential aspects that a cookie policy must cover:
Define cookie
The concept of HTTP cookies is gaining popularity. However, most of the general public is not aware of it yet. Hence, an effective cookie policy is one that explains what cookies means, and the purpose of cookies on a website.
Types of cookies
Different types of cookies serve different purposes. For example, marketing cookies help in getting targeted ads. Whereas, functional cookies help in increasing the functionality of a website. So, you need to mention all the different types of cookies that you're using. This helps the customers have a better idea of what they are getting into.
Interesting Fact: Analytical cookies are used to facilitate Data Analytics on a website.
Purpose of using cookie
Apart from the different types of cookies that you use, there is also a need to explain the specific purpose for the use of cookies. Like, cookies used for remembering user preferences, enabling social media engagement, etc.
Consent
This is a very important aspect of the cookies policies for websites. You need to obtain the consent of users before using cookies. This is a mandatory practice under the GDPR norms. Besides, even under the new Digital Personal Data Protection Act, 2023 it is mandatory to obtain consent of data subjects for collection of information for cookies, etc.
Cookie Settings
The cookies should be easily manageable. Hence, you also need to define the consumers how they can manage the cookies from their settings. The consumers should be able to access, modify and delete cookies per their preferences.
Duration
Session cookies are the cookies that get deleted post each session on the website. However, there are persistent cookies also – which stays stored for longer durations. Hence, it is important that your policy mentions the duration for which a cookie stays saved on the user's browser or device.
Privacy Policy
The cookie policy and privacy policy both deal with the personal information used online. Most people make their cookie policy a part of their Privacy Policy itself. However, it is not the best solution because the important points might get lost in so many ways. Hence, it is always advisable to have separate policies and then link them to each other. 
Importance of Cookie Policy
It is not hidden that most users don't even read the e-policies for online businesses. However, there are many ways in which these policies can be important for the growth of the business. Here are the reasons why cookie policies for website are important:
Legal Compliance
The EU laws i.e., GDPR policy, California laws, and now even the Indian laws talk about obtaining the consent of users before using the cookies filled with their personal information. Hence, having a cookie policy is gradually becoming a mandatory legal compliance for online businesses. 
Also Read: Is GDPR applicable in India?
Consumer Trust
A transparent, easy to comprehend cookie policy is bound to win the trust of your consumers. When the users are aware of how their data is being used and processed, they can feel secure about the use of the website.
User Consent
Obtaining explicit user consent can protect the business from unnecessary third party liabilities or negligence claims. 
Also Read: What are Terms and Conditions?
Enhances User Experience
The main purpose behind the collection of cookies is to make the user's experience more custom to their needs. Further, there are certain cookies that save the login credential information, etc. this allows the user to smoothly continue with their shopping experience without having to login again and again.
Analytics and Marketing
Majority of cookies being used these days are marketing or analytics cookies. These cookies track the users keywords, their preferences, and then help in creating a bunch of targeted Ads. This is a highly preferred marketing tactic these days. Besides, having this data will allow you to make well informed business decisions. 
Prevents Misunderstandings
When there is no cookie policy, there are chances of confusion amongst users regarding the purpose and use of certain cookies. Having a clear and precise cookie policy is important to avoid any misunderstandings in this context.
Builds Credibility
For all stakeholders, including your clients, investors and vendors, it is very important that you stay legally compliant. Hence, when you are taking such measures and keeping your policies well in accordance with the prevailing laws, it helps in building your credibility.
Do you need a cookie policy for your website?
Ideally, yes. All online business owners should get cookie policies for their websites. Even if it might not be legally required in all the jurisdictions yet. However, it builds trust, shows the zeal of the business owner towards the legal regulations. Besides, today keeping data safe online is becoming increasingly important with each passing day.
Conclusion
To conclude, we can say that an efficient cookie policy is in fact a sweet treat for an online experience. It helps the business owner and the user stay informed and in control of their information. Get the most effective cookie policy for your website from the comfort of your home! We're just one click away! 
Frequently Asked Questions
Do I need a cookie policy for my website?

Ideally, yes. All website owners should provide an accessible cookie policy to build consumer trust and comply with the legal norms.
Is cookie policy safe?

Yes, it is safe and ideal to have a cookie policy on your website. It ensures the customers of what, when, where and how you use the cookies collected from them.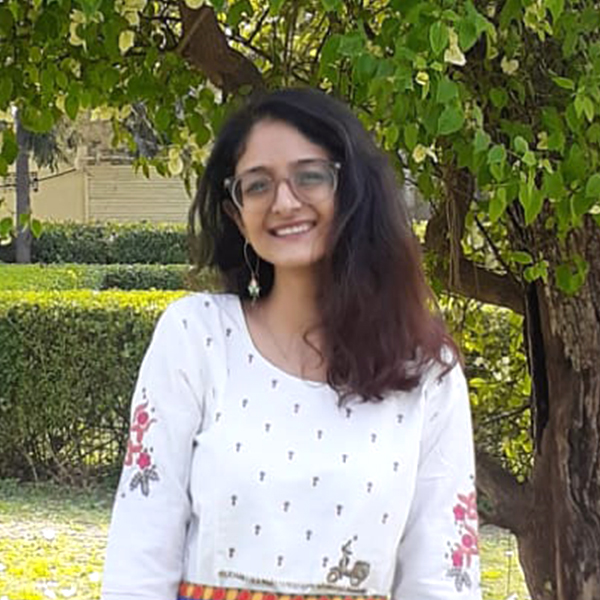 Diksha Shastri
As a writer, Diksha aims to make complex legal subjects easier to comprehend for all. As a Lawyer, she assists startups with their legal and IPR drafting requirements. To understand and further spread awareness about the startup ecosystem is her motto.