Top 5 things To Consider Before registering trademark online
What is a Trademark? Trademark is merely a brand but offers many exclusive rights. In the era of dynamic businesses with growing competition, many choose to ride on others' goodwill. To make sure that others don't ride on yours, you should consider registering trademark online and getting a successful trademark registration.
While you make efforts to secure your brand or logo or any mark, you are also required to keep an eye on its correctness therefore you should think of registering trademark online. Following are the five important points to focus on for registering trademark online for trademark registration in India.
1. Choose the mark wisely! before registering trademark online
You need to assure that your trademark is capable of creating a unique identity for your business. If you are yet to start a business or it is very new, you need to choose your trademark wisely. While a few startups find it easy to relate to the famous brand, it is not a fair practice. You need to think long-term here.
Whether it is your name or logo, try to make it original and duplication free. Although for advertising purposes, you might like to go with a generic or a common name, it is not wise. You would also want to make it unique. Even a near resemblance to any existing brand in your work field is a hurdle for your application.
If you want to protect both brand name and logo, it will be cost-effective. You can make an application for both – the name and logo under a single application. The condition is to have the brand name included in the logo. In case inconsistencies are found between trademark and logo, you may be directed to choose only one of them.
2. Choosing a colour logo v/s black & white trademark representation
This is a quest for many applicants – whether registering trademark online with a logo in colours or in black and white. Don't worry. You will be able to answer this yourself after reading this. You are securing a logo in a specific combination of colours with a coloured logo. Further, you cannot use the logo with different colours and seek its protection. Using ™ or ® mark is not allowed with other patterns. To protect the logo with a different colour scheme, you must file a new registration application. This also incurs the cost of Government and professional fees.
This is not the case with a black and white logo. If you are registering trademark online with a black and white graphical representation, you will be able to market your trademark in any colour scheme. You can use any colours in the trade as you are securing the logo pattern without any specific colours. Typically, startups and businesses with rapidly changing trends adopt this approach. It helps them to be cost-effective.
The colour schemes with distinctness are easily identifiable. Hence, it requires protection as well. For example, the Yellow and Red colour scheme of McDonald's is easily identified and protected in provided manner.
Being the best judge of your business, you must identify the business needs and make a better choice. You can also consult an attorney for professional help in this matter.
3. Class & description to support long-term goals
Thinking to apply for a trademark online? The first step is to pick an appropriate class for trademark protection. The trademark registry has provided 45 classes in total, for specified services and details. Based on your business activity, choose the most appropriate class for registering trademark online. If you find more than one related class, you may apply for multiple classes for registration. You can protect the brand name or logo only under the class it is applied for. This also applies to the description provided in the application.
All goods and services are classified into 45 classes. While making an application you need to describe the goods and services. You may choose a specific product and description for a specific class or customise the product description as per need. You have to ensure that the products incorporated in a product description are not inconsistent with the chosen class. Further, you cannot add more product/s to your goods and services description after filing an application for trademark registration. However, sometimes, you may be required to shorten the goods and services description after filing an application for registering trademark online, if any queries are raised by the trademark registry. You can also perform a class search based on your product offerings through our trademark class search tool. To avoid missing out on any of the products, you should ideally perform a class search for every product you offer. This makes your application cost-efficient and provides proper protection.
4. Complete availability check
The work mark or logo must be available for application. If an application is already filed for a similar or resembling mark, you will face objections in registering trademark online and getting a successful trademark registration. It is best to have an expert opinion to make an informed decision. Professionals compare the application with thousands of already existing trademark applications under the class and trade description. The search report covers the database of all applications before the trademark registry across India.
If you are registering trademark online in multiple classes, you should ensure availability in every class. With the search report in hand, you are able to assess the chances of registration.
If you miss looking at the search report, you may find it difficult to get a successful clearance for the trademark application. Any resemblance with other marks or famous applications increases the chances of objection from the Trademark Registry as well as from the third party or its owners. If you wish to perform a trademark search by yourself then refer the step-by-step process of trademark search.
5. Claiming User Date is Important
Have you been using the trademark for long? If yes, you must provide the user date in the application. why is user-date such an important thing in a trademark application? In the context of trademark application/s, the User Date is the date on which, the proprietor made commercial use of the mark for the first time.
This is helpful in the case of two similar applications filed. The applicant claiming a prior user date gets priority over others. The priority is irrespective of the business scale, turnover or date of application. Trademark registration in India follows the rule of prior to using and not first to claim.
To claim the user date, you must provide supporting documents like invoices, newspaper ads, documents supporting online presence or other registration certificates.
Note that you shall not claim the wrong user date at any time because it is unlawful. Further, if you have not put the mark in use yet, you can make an application claiming it to be "proposed to be used". You can protect a brand name for its usage in future as well.
Conclusion
Trademark registration is a vital step for any business. So, it is necessary to assess the application from all aspects. You cannot change the application after filling, especially for the aspects discussed above. Therefore, you must have an expert's hand to file your trademark registration application to assist and advise you on many levels of the application.
With LegalWiz.in a team of reliable legal professionals and compliance experts, you need not worry about the correctness of the application and trademark registration. The experts ensure the best quality and hassle-free service all-time at affordable charges. A free trademark search is an additional plus point with trademark registration with LegalWiz.in. Take a wise step toward protecting your brand, connect with us at support@legalwiz.in.
Trademark Registration
Take a wise step for protecting your brand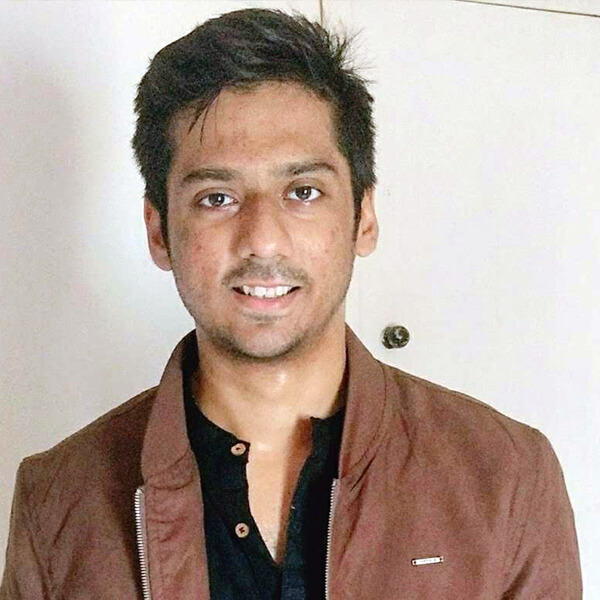 Rohan Sharma
Rohan Sharma is a lawyer with a flair for writing. Rohan has a special interest in the domain of Intellectual Property Rights and possesses an extensive experience in the fields of trademarks, copyrights and industrial designs. Aiming to understand the intricacies of law as a concept and its symbiosis with advancing technology and changing societies, the author seeks to examine the nuances of law.