5 things to consider for Trademark Registration Application
What is a Trademark? Trademark is merely a brand but offering many exclusive rights. In the era of dynamic businesses with growing competition, many choose to ride on others goodwill. To make sure that others don't ride on yours, you must consider trademark registration.
While you make efforts to secure your brand or logo or any mark, you also need to keep an eye on its correctness. Here are 5 points to focus on for making a trademark registration application in India.
Choose your trademark wisely
You need to assure that your mark is able to distinguish your business. If you are yet to start a business or it is very new, you need to choose your mark wisely. While few startups find it easy to relate to the famous brand, it is not a fair practice. You need to think long term here.
Whether it is your name or logo, try to make it original and duplication free. Although for advertising purpose, you might like to go with a generic or a common name, it is not wise. You would also want to make it unique. Even a near resemblance to any existing brand in your work field is a hurdle for your application.
If you want to protect both brand name and logo, you can be cost-effective. You can make application for both – name and logo under a single application. The condition is to have the brand name included in the logo. In case of inconsistency, you may be directed to choose only one of them.
Choose colour logo or B&W
This is a quest for many applicants – whether to apply logo in colours or in black and white. Don't worry. You will be able to answer this yourself after reading this. You are securing a logo in a specific combination of colours with a coloured logo. Further, you cannot use the logo with different colours and seek its protection. Using ™ or ® mark is not allowed with other patterns. To protect the logo with a different colour scheme, you must file a new registration application. This also incurs the cost of Government and professional fee.
This is not the case of a black and white logo. With this filing, you can best utilise the colour schemes. You can use any colours in the trade as you are securing the logo pattern without any specific colours. Typically, startups and businesses with rapidly changing trends adopt this approach. It helps them to be cost-effective.
The colour schemes with distinctness are easily identifiable. Hence, it requires the protection as well. For example, the Yellow and Red colour scheme of McDonald's is easily identified and protected in provided manner.
Being the best judge of your business, you must identify the business needs and choose between the options. You can also consult an attorney for professional help in this matter.
Class & description to support long-term goals
As you consider to register a trademark, the first step is to pick appropriate class for trademark protection. The trademark registry has provided 45 classes in total, for specified services and details. Based on your business activity, choose the most appropriate class. If you find more than one related classes, you may apply for multiple classes for registration. You can protect the brand name or logo only under the class it is applied for. This also applies for the description provided in the application.
Every class applies to the specific description of goods and services. While making an application you need to describe the goods and services. You may choose the provided description or customise as per need. But, you need to understand that you cannot change the class and description after filing an application. Further, you should not restrict the description. With this, you can also cover other products under the long-term plan. This makes your application cost-efficient and also provides proper protection.
Complete availability check
The work mark or logo must be available for application. If an application is already filed for similar or resembling mark, you will face hurdles and objections. It is best to have a professional's opinion through an extensive search report. Professionals compare the application with thousands of applications under the class and trade description. The search covers database of all applications before TM registry across India.
If you are applying in multiple classes, you should ensure availability in every class. With the search report in hand, you are able to assess the chances of registration.
If you miss looking at the search report, you can find difficulties to clear the application. Any resemblance with other marks or famous application increases chances of objection from Registry as well as from the third party or its owners.
Claiming User Date is Important
Have you been using the trademark since long? If yes, you must provide the user date in the application. Understand why the user date is important. The User Date, for trademark purpose, is the date since when the mark is being used in commerce.
This is helpful in case of two similar applications filed. The applicant claiming prior user date gets priority over other. The priority is irrespective of the business scale, turnover or date of application. Trademark registration in India follows the rule of prior to use and not first to claim.
To claim the user date, you must provide supporting documents like invoices, newspaper ads, documents supporting online presence or other registration certificates.
Note that you shall not claim the wrong user date any time because it is unlawful. Further, if you have not put the mark in use yet, you can make application claiming it to be "proposed to be used". You can protect a brand name for its usage in future as well.
Conclusion
The trademark registration is a vital step for any business. So, it is necessary to assess the application from all aspects. You cannot change the application after filing, especially for the aspects discussed above. Therefore, you must have an expert's hand to file your trademark registration application to assist and advise you on many levels of the application.
With LegalWiz.in team, you need not to worry about the correctness of the application. The experts ensure the best quality and hassle-free service all time at affordable charges. A free trademark search is an additional plus point with trademark registration with LegalWiz.in. Take a wise step for protecting your brand, connect with us at support@legalwiz.in.
Trademark Registration
Take a wise step for protecting your brand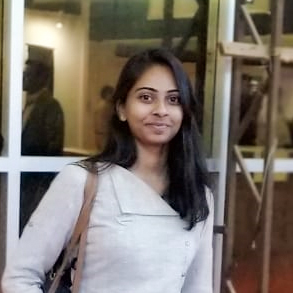 CS Prachi Prajapati
Company Secretary with a forte in content writing! Started as a trainee, she is now leading as a Content Writer and a Product Developer on technical hand of LegalWiz.in. The author finds her prospect to carve out a valuable position in Legal and Secretarial field.