Did you just innovate for your startup? Get Patent Filing Now!
It is a fact that anything unique, useful and innovative has the potential to create a monopoly in the market. Patent filing comes in the picture when the need to protect innovation and create healthy competition arises. Patent registration in India sets out the sole rights for owners of innovative works. Through this article, we will focus on what a patent is, and how the patent registration process takes place in India.
What is a patent?
Patents are exclusive rights bestowed upon the innovator or the original owner of an invention for a limited amount of time. Hence, Patent Law is for them to make, use, manufacture and market the invention, provided the invention satisfies certain conditions stipulated in the law. Patents are a type of intellectual property right applicable to the manufacturing as well as service industry. Further, filing for patent registration is a boon to innovative people out there. Besides, since patent filing is a multi-step process, you can also check the status of patent application.
The patent registration process in India
Firstly, in the patent registration process you need to conduct a patentability search. Even though not being mandatory, it is a standard process to conduct a prior art search to confirm the originality and novelty of the invention. Patent filing is a costly affair, thus this step plays a very significant role in ensuring the applicant's investment in the application would not go in vain. Hence, even though this step is not mandatory, it is always important to conduct a search before moving forward with the patent registration process.
2. Drafting
A patent is a techno legal document. Since it lays down the technicalities of the invention and defines the legal rights of owners. While following the patent registration process, the applicant also needs to submit a draft with all patentable product details. Furthermore, this draft contains all the details of the patent application. Hence, a mandatory step of patent filing. These drafts are also known as specifications, and can be of two types:
Provisional Patent specification

– applicable when you want to secure a priority date; or especially when you feel you will need to make changes to your innovation before you receive the patent grant. Further, filing a provisional patent is helpful when you are still working on the product. Moreover, it is valid for one year only. Besides, your patent application will move forward only if you submit the complete specification within the year's end.

Complete specification

– a compulsory and very important step of the patent process. The reason behind this being that the complete specification provides all the important information of the patent application. As noted earlier, this patent filing document specifies the detail of invention, claims, area of invention, and the method to perform an invention.
3. Patent filing
In this step, the patent application is filed with the patent registry. Hence. you need to submit the various forms with prescribed fees as a part of this step.
Applicable forms for patent filing process
| | |
| --- | --- |
| Form Name | Particular |
| Form 1 | The application form for patent |
| Form 2 | To submit the specification |
| Form 3 | If you have any prior foreign patent application, you need to provide details of the same |
| Form 4 | For extension of time |
| Form 5 | The declaration of invention. |
Forms for patent filing process
Fees for patent process, as applicable
The prescribed fees under different heads are given below:
(a) E-filing
| | | | |
| --- | --- | --- | --- |
| Particulars | Individual | Small Entity | Other than Small Entity |
| Firstly, for Filing Patent Application | ₹1600 | ₹4000 | ₹8000 |
| Secondly, for each sheet of Specification in addition to 30 pages | ₹160 | ₹400 | ₹800 |
| Lastly, for each claim in addition to 10 claim | ₹320 | ₹800 | ₹1600 |
Fees for e-filing of patents
(b) Physical Filing
| | | | |
| --- | --- | --- | --- |
| Particulars | Individual | Small Entity | Other than Small Entity |
| Firstly, for Filing Patent Application | ₹1760 | ₹4400 | ₹8800 |
| Secondly, for each sheet of Specification in addition to 30 pages | ₹176 | ₹440 | ₹880 |
| Lastly, for each claim in addition to 10 claim | ₹352 | ₹880 | ₹1760 |
Fees for physical patent filing
Furthermore, for a more detailed fee structure click here.
4. Journal publication
Upon filing the patent application, it will be published in the patent journal after the expiry of 18 months from the priority date or filing date. The patent journal will consist of details such as patent application title, basic abstract, patent application number and details about the applicant or inventor. However after publication, a mandatory waiting period is applicable, to provide a window for third party oppositions.
5. Pre grant opposition
Before the patent is granted, anyone can file for the opposition. Following are the Grounds for the patent process opposition:
Prior publication;
Prior public use and prior public knowledge;
Obviousness and lack of inventive step;
Non-patentability;
Insufficiency and clarity of description;
Wrongfully claiming the priority;
Patent application not filed within 12 months of filing the first application in a convention country;
Nondisclosure/ wrong mention of the source of biological material;
Invention anticipated concerning traditional knowledge of any community, anywhere in the world; and
Lastly, is regarding traditional knowledge of any community, anywhere in the world.
6. Patent examination
Patent examination is a crucial step in the patent registration process. Once the application is published and no objection clearance is received, the patent is examined. The most amusing fact about this stage is that it is not a free or an automatic part of the patent process. As a result, an applicant must request for examination within 48 months from the date of filing the application or the priority date whichever is earlier.
The examiner prepares an examination report. This report includes all the objections and similar prior arts relevant to the invention. The detailed first examination report is sent to the applicant with the patent application and specifications in six months. The examination report may:
Be in favour of the applicant:
If so, the applicant has to submit documents for the grant of patent within 12 months of receipt of the report.
Objections are raised:
In case the officer finds lacuna in your patent application. Such as, any prior art, any fault in the documents, etc. you will have to submit a reply to the objection. Further, chances are that you will also need to make changes to your patent application or request a date of hearing. You can take whichever step you feel is the best for your patent registration process.
7. Grant
A patent filing process is complete and the patent is granted only when an applicant is successful in getting clearance of all objections/oppositions. The protection of patent registration in India is valid for 20 years.
Key considerations of patent filing process
Online Patent registration process is the way through which a rightful owner can avail exclusive rights over an innovation for 20 years. After which, they will need a patent renewal to still get access to rights previously available with patent filing. The patent registration process involves the following key facts, which you need to consider before filing a patent application:
Novelty
Novelty means new. Hence, the basic idea behind this parameter for patent filing is novelty in innovation. Hence, it should not be a part of any "prior art".
Inventiveness (Non-obviousness)
Another key factor to consider before opting for the patent registration process is that the product should not be obvious. The novel product should be of such nature that a layman cannot come up with it by combining the teachings of different documents that are available to the public.
Inventive step
The novel innovation should also have some sort of technological advancement and an inventive step that adds to the existing knowledge.
Utility/Industrial Application
The invention you want to file a patent for, must have industrial applicability, i.e., it cannot be a mere model. An invention is certified for patentability if it can be:
Manufactured;
Used in at least one field of activity; and
Reproduced with the same features/properties as many times as necessary.
Conclusion
There are many reasons why people opt for patent filing. To protect their innovative idea from being copied, to get economic benefits, and to gain legal ownership over their innovation are just the basic benefits of the patent process in India. Businesses that have gone through the startup India registration process under DPIIT are most benefited, since the cost and timeline for their patent registration process is reduced. The patent registration process has become much more streamlined and it has led to an influx of new startups embracing the registration path at the early stages of invention development; as patent filing not only increases the credibility when they scale but also boosts investor support.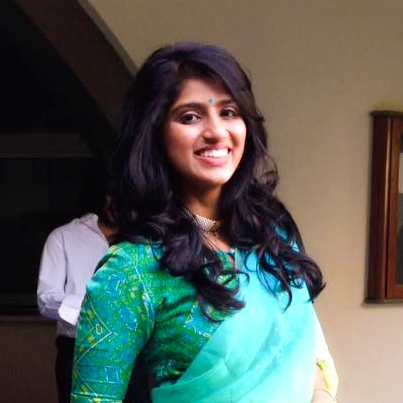 Kahini Jhaveri
Kahini Jhaveri is an IP specialist at LegalWiz.in, with a keen interest in content creation. She holds a B.A. LLB honours from Institute of Law, Nirma University, Ahmedabad. Kahini specializes in Intellectual Properties, specifically Trademark Law.