Choose LLP Company name wisely – Key things to remember!
First impressions matter a lot, even in the business industry. For example, the name of your business plays a very important role in leaving the impression of your firm. Besides, you need to file the LLP name application before registering the actual firm. Hence, choosing the LLP company name is one of the first decisions that you need to take before you can register an LLP in India. Moreover, since LLP's have a separate legal existence, the LLP company name must be approved by the MCA as well. Hence, an LLP company name which has certain uniqueness and relation with major activities will always assist you with the benefit of establishing a very sound position in the mind of consumers and opponents. Through this blog, you will get an idea on the things to keep in mind while choosing llp name and an insight on the LLP name registration.
Formulation of LLP Company Name
As per the prevailing laws, it is a mandatory requirement that the proposed names during the LLP name registration must have 3 components. Let's take a look at those in detail:
First Part
This part of your LLP company name will become its core identity. Hence, you must choose it very carefully. This word can be a coined term, ie., a unique make do word that resonates to your business activity. It is the part of the LLP company name that most people will remember. Hence, consider the first part of llp company name wisely. We can see various examples in the corporate world like Reliance, TATA, Larsen & Toubro (L&T) etc. have become brands in their own market by choosing such words which reflect quality, combination or characteristics of Goods and services.
Second part
Apart from a name that is distinctive, another important thing that an LLP name must reflect is the business activity. If the consumers can get an idea of your business activities from the name itself, it helps in targeting the right audience. This in turn helps in indirectly promoting the activities of the LLP.
Third Part
As per The Limited Liability Partnership Act, 2008 all entities registered under this Act must add the word "LLP" at the end of its name. This helps in understanding the business structure just from its name. Further, it also increases the authenticity of the brand. Lastly, having the appropriate suffix also avoids confusion, for example, a PLC cannot use 'LLP' in its name.
Things to consider before making LLP Name Application
While choosing LLP company name keep your long term goals and vision in mind;
An ideal LLP name must be short and simple ;
Keep it easy to spell and remember;
Make it unique but also keep it relevant and meaningful;
Check trademark availability before choosing the LLP name registration;
It must not be offensive to any religion, caste, race, community, group, society etc;
The proposed name must not oppose any public policy;
The name must not be suggestive of connections with any government;
Proposed LLP name cannot be similar to any company name; and
No prohibited words must be a part of the llp company name.
Keynote: For businesses with activities related to mutual funds, finance, etc. the LLPs must have a SEBI Approval before the LLP name registration.
LLP Name Reservation
After choosing the suitable LLP, you can check LLP Name availability on the MCA portal. If the name is available, you can go ahead with the LLP name application process. To do so, you need to submit the RUN LLP form in prescribed format with the help of certified professionals. You can say that this is the first step of the LLP registration process in India.
Conclusion
Once you submit the LLP name application, the MCA will do a verification of your documents and either approve it or ask for a re submission. Once approved, the LLP company name stays reserved for 90 days, you will have to get your LLP registration within those days. Hence, to complete the process and commence your business ASAP, you must connect with LegalWiz.in experts!
Frequently Asked Questions
Can an LLP and a Private company have the same name?

No. An LLP cannot have the same name as a private company. Especially considering that the suffix for both is different. Further, the names are approved from MCA after verification of all documents.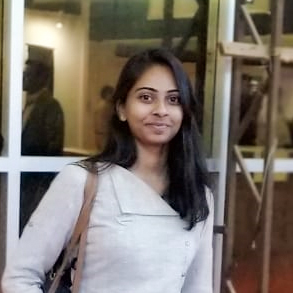 CS Prachi Prajapati
Company Secretary with a forte in content writing! Started as a trainee, she is now leading as a Content Writer and a Product Developer on technical hand of LegalWiz.in. The author finds her prospect to carve out a valuable position in Legal and Secretarial field.