Common Myths about Trademark Registration
In the present competitive world, being visible and making an impression is essential. With millions of similar products available in the market, IP theft is common. Trademark registration is vital, as it provides a stronger claim over the brand in comparison to unregistered marks.
This article throws some light on the common delusions related to brand protection and trademark registration in India.
Trademark Myths
1. I own a small business; trademark registration is not for me.
It is good to burst this trademark myth that only big businesses can register it. The scale of a business should never be the yardstick while planning about securing your mark. If you believe your business has potential, going in for TM protection early is better. A minor delay might prove disastrous for your business and a blessing for your competitor. People do not understand the significance of claiming a user date in a trademark registration application. It safeguards your rights and makes your claim of prior use stronger. The sooner the mark is registered, the better.
2. I have registered the company name; I don't need a Trademark.
Trademark registration and company name registration are different things. Company registration can only stop others from doing business under the same name. Whereas a trademark protects the product and service for which the application is made.
3. I can claim my registered marks rights worldwide.
Trademark registration is geographical. To claim exclusive rights worldwide, a person needs to first file a national trademark application and then opt for a single application under International Trademark Registration under Madrid Protocol. One cannot apply for an international trademark without getting the mark registered in the country of origin.
4. Trademark registration is costly.
Many businesses avoid registering their trademarks because they are unwilling to spend money on TM registration. But they fail to understand that they are putting their company and brand name at risk. Without TM registration you cannot officially sue another person for infringement or claim your rights fully. The only claim you can make is under passing off.
Hence investing in brand registration is a better call, than losing your brand to a competitor.
5. My mark isn't registered so I don't have any rights
This is also one of the common trademark myth that the people have. Registration has its ups, but unregistered marks also have rights based on their use. As soon as the mark is in use commercially in connection to the business advertisement or sale it acquires rights under common law trademark rights. Wherever the brand is commercially in use only the user rights will be limited to that geographical area and claiming rights is also difficult as the burden of proof is higher
6. My brand name should include and reflect the products and services offered
Another trademark myth held by many companies is that the brand name should reflect the services or products they deal with. However, this is a practice followed in a company name registration. When it comes to trademark registration having a unique, distinct mark is enough. Adding description about the product makes the mark descriptive and that is not enough for protection. For availing protection under trademark, it is essential that the mark is distinctive. The main purpose of a TM is to build the brand's identity, "apple" sounds better than "apple phone and electronics".
7. You can easily claim damages in case of infringement.
Claiming damages in case of trademark infringement is possible but it demands -time, money and investment. The plaintiff is required to provide solid proof to stand by that an infringement has actually occurred. For instance, if you file a case for infringement against the brand that has copied your mark. However, you are unable to provide valid proof of use and they have a proof of prior use, you might just lose the right over your own mark. Hence, it is vital to have a strategy that protects you well.
8. "I searched my brand name on IP India website, and no one has my identical mark, so I can use it."
One should not forget that there are many brand owners who might not have got their marks registered. The registry search only compares the brands that are registered. Hence relying it on 100% is wrong. Secondly, the registry will compare the marks not just on the basis of the fact that they are identical, but it checks if they are phonetically similar, or are similar insight, meaning, and commercial impression, etc.
Conclusion
Put an end to each and every trademark myth that is stopping you from getting it registered. Get guidance and proper knowledge from professionals who have a niche in IP matter. You can refer to blogs by Legalwiz or many other resources available online. Do your research, learn the process and don't hesitate to contact a legal professional for assistance. The more you know, the safer you and your business will be.
Looking to Register a Trademark for Your Business?
Get Trademark Now!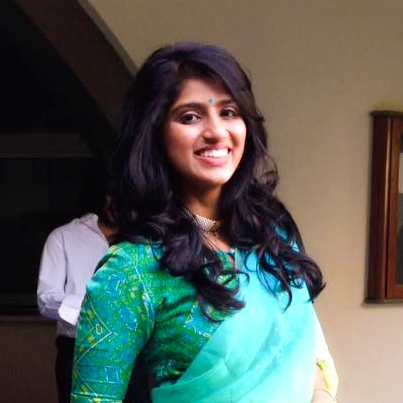 Kahini Jhaveri
Kahini Jhaveri is an IP specialist at LegalWiz.in, with a keen interest in content creation. She holds a B.A. LLB honours from Institute of Law, Nirma University, Ahmedabad. Kahini specializes in Intellectual Properties, specifically Trademark Law.