LLP Registration in Hyderabad
Introduction
Hyderabad is the capital of Telangana as well as is a global trade centre since the 1590s. It has established itself as an ideal place to start a business for centuries. Going for LLP registration for any new business is highly beneficial. Let us learn more about why LLP registration in Hyderabad is a great choice.
Why should you choose Hyderabad?
Famous for its manufacturing and tourism sector. Hyderabad is one of the best places to start a new business. It's been a global trade centre for decades and in the last few years, its economy has been boosted further. Additionally, its also a city with multiple Special economic zones and is the major contributor to Telangana's GDP. As of 2021, it had a GDP of USD 74 BIllion making it the 93rd highest contributor to the world GDP.
Why you should go for new LLP registration in Hyderabad
A Limited Liability Partnership is a type of business structure that gives you the advantages of companies and Partnership firms.
For a new startup, going for an LLP is perfect because it carries a low cost of registration, very few complications, and no minimum capital.
You can convert an LLP into a company.
Limited Liability Partnerships also have their own separate legal identity like companies.
Limited Liability Partnerships enjoy Perpetual succession.
The liability of each partner is limited beforehand based on their contribution to the LLP.
Which Businesses are ideal for LLP registration in Hyderabad
The following businesses are ideal for Limited Liability Partnership registration in Hyderabad:
A Tourism-related business
A catering Business
A pearl-related business
Handicraft business
Diamond or jewellery-related business
These are just a few of our suggestions, but to be fair, Hyderabad with its booming IT sector and GDP, is perfect for any and all business.
Important Documents for Online LLP Registration in Hyderabad
To register a LLP in Hyderabad, you will have to provide the following documents:
Copies of the to-be partners' PAN Cards
Identity proof of copies of the to-be partners (Aadhar Card, Passport, Driving License, etc)
Copies of the to-be partners' Address Proof (Electricity bill, water bill or any other utility bill)
Proof of address for the Registered Office (Utility Bills)
NOC (No Object Certificate) from the owner of the property if the registered office is on rent
A copy of the Rental Agreement if the registered office is on rent
DSC (Digital Signature Certificate) of at least two partners
Process for LLP Registration online
Firstly, you have to apply for DIN or DPIN to register a LLP in Hyderabad. At Least two partners need to apply for DIN. This is because you need a minimum of two directors for LLP registration.
The second step is to apply for DSC. Once again at least two Partners need to apply for this for LLP registration.
Thirdly, you have to apply for a name reservation for a Limited Liability Partnership. You can do this by using the RUN service which is available on the MCA (Ministry of Corporate Affairs) website.
After all of that, you can apply for Limited Liability Partnership incorporation via FiLLiP form which is also available on the MCA website.
Finally, you need to draft and submit your Limited Liability Partnership agreement within 30 days of incorporation.
LLP Registration Cost
LLP registration cost in Hyderabad is dependent on many different things, that's why we have several packages for you to choose from:
Business Package Starting from INR 8,699
All expenses & Government fee
2 Class III Digital Signatures (DSC )
Name Application under RUN LLP
Certificate of Incorporation
PAN Number & TAN Number
LLP Identification Number
2 Director Identification Numbers (DIN)
DSC & DIN for additional partners at extra cost
LLP Deed Drafting along with franking
Executive Package Starting from INR 10,999
All inclusions of the Business Package
One additional Name Application under RUN LLP
GST Registration Application
MSME Registration
Draft of Bank Account Opening Resolution
Draft of Employment contract & NDA
Draft of Employment & Appointment Letter
Draft of Website Policy
Draft of Disclaimer Policy
Premium Package Starting from INR 29,999
All Inclusions from the Executive Package
All expenses and Government fee
DSC & DIN additional partners at extra cost
Accounting up to 250 entries in the entire FY
Annual Compliance filing with MCA for a year
All ITR filing for the first year
GST return (up to 100 invoices per month) for 12 months
DIR-3 KYC for 2 DIN holders
Some Final Pointers for LLP Partners
While LLP partners all have to bring something to the table, it doesn't have to be monetary.
Every Limited Liability Partnership registration in Hyderabad requires a minimum of 2 partners for incorporation
Limited Liability partnerships enjoy easy transferability. What this means is, they can easily be sold to new owners.
At least one of the Partners needs to be Indian and residing in India.
LLP registration process takes only about 15-18 days via LegalWiz.in's service (depending on MCA approval).
Limited Liability Partnerships have no minimum capital requirement.
All partners have to apply for DIN (Director identification number) or DPIN (designated partnership identification number)
Frequently Asked Questions
What form do you need to file to incorporate an LLP

To register an LLP you need to file form FiLLiP. This is an e-form that is available on the MCA service
What is the maximum number of partners an LLP can have?

An LLP can have as many partners as it wants. There is no Maximum number of partners for an LLP.
Who Governs Limited Liability Partnerships?

All LLPs are governed by the LLP act of 2008. Further, the Ministry of Corporate Affairs is the governing body that takes decisions related to LLPs.
Can LLPs get foreign investments?

Yes. LLPs and companies are the only two business structures in India that can get foreign direct investments.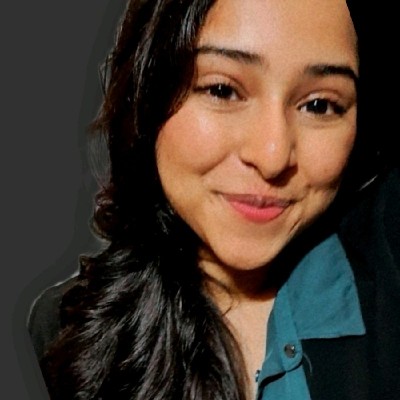 Monjima Ghosh
Monjima is a lawyer and a professional content writer at LegalWiz.in. She has a keen interest in Legal technology & Legal design, and believes that content makes the world go round.