LLP Registration In Bangalore
Introduction
Bangalore or Bengaluru is the capital city of Karnataka and the IT hub of India. Growing manifold in the last decade, Bangalore has been aptly titled the 'Silicon Valley of India'. Currently, India has over 77,000 startups with over 75,000 of them being incorporated in Bangalore! Hence, if you're thinking about registering an LLP (Limited liability Partnership) for your business, Bangalore could be the perfect location. 
An LLP is a hybrid business structure that merges the benefits of a Partnership Firm and a Company. Limited liability Partnership registration is mandatory for incorporating a new LLP. All LLPs need to be registered with the MCA (Ministry of Corporate Affairs) and are governed by the Limited Liability Partnership Act of 2008.
Why you should go for LLP registration
Every Limited liability Partnership has the following advantages:
Firstly, LLPs are separate legal entities from their Partners
Secondly, all LLPs enjoy perpetual succession
Thirdly, registering an LLP is quite inexpensive
Fourthly, LLPs have very few compliance requirements
Additionally, LLP's enjoy the tax benefits of partnership firms
And finally, they let their partners enjoy limited liability like companies
Registering a new LLP in Bangalore can be easily done online. Taking the help of Legal service experts like Legalwiz can make the registration process hassle-free.
Why go for LLP formation in Bangalore
Worth about USD 146 billion, Bangalore is the epicentre of startups in India. Not only has it seen unprecedented economic growth over the last decade, but it is also the home to most of the unicorns in India. Moreover, Bangalore is where startup culture took birth in India. As a result, it is a city full of venture capitalists and angel investors looking to invest in new businesses.
Basic Requirements for New LLP Registration in Bangalore
Firstly, every Limited Liability Partnership requires a minimum of 2 partners for incorporation.
At least one of the Partners needs to be Indian and residing in India.
Limited liability Partnerships have no minimum capital requirement. However, every partner must contribute something to the LLP, be it monetary or non-monetary.
Partners also have to apply for DIN (Director identification number) or DPIN (designated partnership identification number).
Important Documents for New LLP Registration in Bangalore
For LLP formation in Bangalore, you have to provide the following documents:
Copies of the to-be partners' PAN Cards
Copies of Identity proofs of the to-be partners (Aadhar Card, Passport, Driving License, etc.)
Copies of the to-be partners' Address Proof (Electricity bill, water bill or any other utility bill)
Proof of address for the Registered Office (Utility Bills)
If the registered office is on rent, you have to acquire a NOC (No Object Certificate) from the owner of the property
A copy of the Rental Agreement if the registered office is on rent
DSC (Digital Signature Certificate) of at least two partners
Procedure for LLP Registration Online
Firstly, you have to apply for a DIN or DPIN; at Least two partners need to apply for it. This is because LLP registration requires a minimum of two directors.
After that, the next step is to apply for DSC; at least two Partners need to apply for this for LLP registration.
After this, you have to apply for a name reservation for a Limited Liability Partnership. You can do this by using the RUN service which is available on the MCA (Ministry of Corporate Affairs) website.
After all of that, you can apply for Limited Liability Partnership incorporation via the e-form FiLLiP available on the MCA website. In this, you need to state the details of your partners, and the registrar's office. After the whole process is done, you receive your incorporation certificate.
Finally, you need to draft and submit your Limited Liability Partnership agreement within 30 days of incorporation.
LLP Registration cost in Bangalore
LLP Registration cost in Bangalore is significantly lower than Private Limited company registration. We at LegalWiz.in have many different affordable LLP registration plans that you can choose from:
Business Package Starting from INR 8,699
All expenses & Government fee
2 Class III Digital Signatures (DSC )
Name Application under RUN LLP
Certificate of Incorporation
PAN Number & TAN Number
LLP Identification Number
2 Director Identification Numbers (DIN)
DSC & DIN for additional partners at extra cost
LLP Deed Drafting along with franking
Executive Package Starting from INR 10,999
All inclusions of the Business Package
One additional Name Application under RUN LLP
GST Registration Application
MSME Registration
Draft of Bank Account Opening Resolution
Draft of Employment contract & NDA
Draft of Employment & Appointment Letter
Draft of Website Policy
Draft of Disclaimer Policy
Premium Package Starting from INR 29,999
All Inclusions from the Executive Package
All expenses and Government fee
DSC & DIN additional partners at extra cost
Accounting upto 250 entries in the entire FY
Annual Compliance filing with MCA for a year
All ITR filing for the first year
GST return (up to 100 invoices per month) for 12 months
DIR-3 KYC for 2 DIN holders
Conclusion
In conclusion, choosing LLP formation in Bangalore presents a strategic advantage, especially in the dynamic landscape of India's startup ecosystem. With its status as the 'Silicon Valley of India,' Bangalore provides an environment conducive to innovation and growth, making it an ideal destination for entrepreneurs looking to establish a Limited Liability Partnership (LLP). The hybrid nature of an LLP, combining features of both partnerships and companies, offers distinct benefits such as separate legal entity status, perpetual succession, tax advantages, and limited liability for partners.
Frequently Asked Questions
Are a partner and designated partner the same?

A Designated partner is a partner who has been designated by the other partners to primarily take decisions for the LLP. They are like directors of the LLP. They handle all the decisions related to day to day functioning of the firm.
Are there any advantages of registering a new LLP?

Registering a Limited liability Partnership has many advantages. Some of them are:

It's easy to register and manage

No compulsory audit required

No minimum capital requirement
How can I convert my partnership firm into an LLP?

To convert your existing partnership firm you need to fill forms 17 and 2 for LLPs. Both of these forms are available on the MCA website. On approval of the forms by the MCA, your partnership firm will have been converted into an LLP.
What do the names of LLPs have to end with?

Every LLP's name has to end with the words 'Limited Liability Partnership' or with 'LLP'. No LLP's name without the above-mentioned words at the end is valid.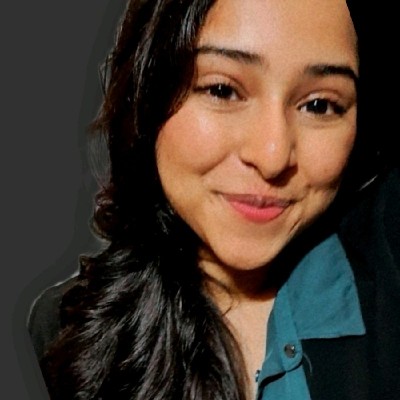 Monjima Ghosh
Monjima is a lawyer and a professional content writer at LegalWiz.in. She has a keen interest in Legal technology & Legal design, and believes that content makes the world go round.