Power of Attorney: POA Meaning, Scope, Types and Format
Many times in life and in business, you'll need someone to act on your behalf. A power of attorney is a document through which you can legally authorise someone else to act on your behalf. Hence, in principal – agent relationships, there is a dire need for power of attorneys. Agents can be hired for different aspects of life such as finance, healthcare, and more. A POA is important to ensure the appropriate limitation of liability on both parties to a principal agent relationship. However, you must also consider that there are different types of power of attorney template applicable for different needs. Hence, before you get a POA template from any online portal, you need to have a clarity on the POA meaning, types and key inclusions.
POA Full Form and Meaning
The full form of POA is 'power of attorney'. Besides, POA is a legal document that allows one party (agent/attorney-in-fact) to act on behalf of the other party (principal). Hence, the simple power of attorney meaning is that it is an authorisation document that helps in defining an agent.
Purpose of Power of Attorney
A power of attorney serves the purpose of validating decisions and actions taken by an agent or attorney – in – fact on behalf of the principal. Meanwhile, the POA also protects the parties from unnecessary liabilities arising due to negligence of the other party. Below are the different scenarios where you can use the power of attorney:
To Sign Documents
Having a legally enforceable POA in hand will allow your agent to sign certain documents on your behalf.
To Attend Property Closing Meets
Your attorney-in-fact can also attend closing and other meetings in relation to your estate if you have a power of attorney for property.
Communication
The Agent you choose is also free to communicate with professionals that are handling your estate or more.
Decision Making
In financial power of attorneys, in certain situations the agent can also take important decisions on behalf of their principal, to an extent.
Healthcare Decisions
This type of power of attorney is more applicable to the elderly when they get a POA for someone whom they trust with their medical decisions.
Business Transactions and Company Management
As a business owner, you can make your partner, manager, etc your attorney in fact to take care of certain business decisions on your behalf.
Financial Transactions
If you are going to be out of pocket for an extended time, such as a long vacation, you can grant the POA to your family members to take care of your financial transactions.
Governmental Registrations
When you are hiring a professional to register your trademark in India, you need to grant them the power of attorney to handle the application/registration on your behalf. This, in fact, is not only limited to trademark or IP registrations but to all sorts of governmental registrations.
Types of Power of Attorney in India
Now that we are aware of the various different scenarios where you can grant someone else the POA, it is evident that one power of attorney format won't be satisfactory for all such needs. As a result, there are different types of power of attorney in India. Let's take a look at the types in detail:
General Power of Attorney
The common name for a GPA also includes conventional POA. The GPA is entered for any general purposes, be it financial or property based. General power of attorney usually comes into the picture when the person granting the power is going to be unavailable for a certain specified time period.
Specific Power of Attorney
The specific or special power of attorney gives the grantee (agent) a limited power for a specified time only. For example, if you (the grantor) are purchasing a property, but also have to travel on the day you're supposed to sign the sale deed. In this case, you can grant the specific power of attorney to any one you trust to sign the deed on your behalf.
Durable POA
A durable power of attorney is a type of power of attorney that remains valid, even if after signing, the grantor becomes incapacitated – physically or mentally. Hence, the name 'durable'. In India, however, the use of a durable POA is not as much in trends. The general and specific POAs remain the most preferred types of power of attorney.
Medical Power of Attorney
The medical POA is usually preferred to the elderly or someone who is ill. Signing a medical POA will grant the agent the power to take all your life decisions. In countries like the US, this includes the right to make decisions about pulling the life plug, etc.
Non Residential Indian (NRI) Power of Attorney
NRIs who hold property in India cannot fly overseas only for the sake of maintaining their properties or managing their finances. Hence, they grant the POA to a resident Indian, who can take care of these for him.
Power of Attorney for Property
When the principal appoints an agent to handle all transactions related to their estate and its planning, the power of attorney for property is the appropriate type of POA to enter.
Pro Tips on getting an effective Power of Attorney
The following tips and tricks will help you protect your interests through an effective POA:
Since there are so many varied types of power of attorney, there is no specific power of attorney format;
The legal validity of your POA might differ from state to state in India, so consult with a legal professional before you enter into a POA;
Registration of the Power of Attorney is not essential as per The Registration Act, 1908;
The stamp duty charges for a power of attorney will differ from state to state, so consult with experts before getting your POA stamped; and
Lastly, always consult a legal professional before you go ahead with granting someone your POA.
Conclusion
To conclude, it is pretty evident that the POA is a very important legal document for individuals who want someone to perform certain actions on their behalf. Getting POA drafts online is quite easy these days. However, taking the legal implications into consideration, it is advisable to always get advice from a trusted legal professional before granting any powers to anyone.
Frequently Asked Questions
Is the registration of a power of attorney mandatory?

No, the registration of a power of attorney is not mandatory. However, this might depend on the specific purpose of the grant of power. Hence, it is advisable to consult with a legal professional.
For how long is a power of attorney valid?

Once signed by both the parties, a power of attorney is valid for the lifetime of the principal grantor. Unless, the principal revokes it at any point.
How can I cancel power of attorney?

To cancel a power of attorney, you will have to inform the agent in writing about your decision to revoke the power you granted them, and then get signature and stamp duty on it, as applicable.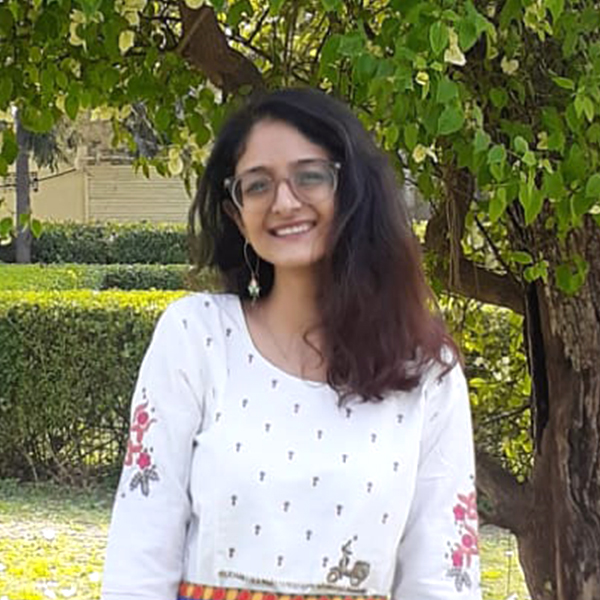 Diksha Shastri
As a writer, Diksha aims to make complex legal subjects easier to comprehend for all. As a Lawyer, she assists startups with their legal and IPR drafting requirements. To understand and further spread awareness about the startup ecosystem is her motto.