Startup India Benefits for Young Entrepreneurs
Over time, the startup ecosystem in India has developed a lot. The Government of India (GOI) is playing an active role in this development. As a result of this, they work towards creating an ease of doing business for young entrepreneurs. Further, since 2016 they have initiated a Startup India Scheme. This scheme promotes Indian businesses which cater to innovation and improvement of existing products, and services. This scheme aims to lure younger generations of the nation towards creating employment opportunities through startup India registration (DPIIT Recognition). In this blog, we will take a detailed look at the Startup India benefits for young entrepreneurs.
Startup India Registration Benefits
Since 2015, over 95000 business entities have opted for DPIIT recognition. The major reason behind this motivation is the numerous benefits that can be availed from being recognised as a startup. These benefits include:
The right to self-certify certain compliance requirements;
Rebate in Trademark filing;
Rebate in Patent filing;
Tax benefits;
Easy access to funding; and
Easy access to public procurement.
These benefits are discussed in detail, to give a better view on what they entail.
Self-Certification
This is one of the fundamental startup India benefits. Startups are newly formed businesses. Hence, handling compliances can be difficult for these business owners. Further, if the innovators of the nation spend most of their time handling governmental compliances, it would defeat the purpose of the Startup India Scheme.
Self-certifications allow the following benefits of startup India registration:
Compliance with 6 Labour Laws and 3 Environmental Laws through an easy online process;
No inspection under Labour Law requirements for recognised startups for a period of 5 years;
Inspection under the Labour Law compliance only upon receiving written complaints against the DPIIT-recognised startup;
All startups falling under the 'white category' i.e., are practically non-polluting, and availing the benefits of the startup India scheme, are allowed to do self-certification for pollution-related compliances. In their case the officers only conduct periodical checks.
This startup India benefit is available to all startups eligible to get DPIIT recognition.
Startup India Benefits in Intellectual Property Rights (IPR)
The reason behind providing this benefit to startups is that even though innovation is a huge part of being a startup, these newly established businesses can rarely bear the expenses that come with applying for various intellectual properties.
Startup India benefits from trademark registration
Getting a trademark registration is important, especially for innovative businesses. This helps them in creating their own unique brand identity and avail benefits of trademark registration. Hence, to allow startups to get easy access to trademark registration in India, the DPIIT recognised startups have the benefit of a rebate of 50% in the Govt. fee while filing a Trademark Application.
Startup India registration benefits in Patent filing
When a registered startup applies for a Patent, the applications are fast-tracked for examination. Hence, reducing the turnaround time. Apart from this, they also get an 80% rebate for filing a patent application.
Further, the Controller General of Patents, Designs, and Trademarks (CGPDTM) provide a panel of facilitators to provide general advisory to startups regarding different Intellectual Properties.
Tax Exemption Benefits of the Startup India Scheme
To make things even easier for recognised startups, the government allows them to apply for two different tax exemptions. These are:
All DPIIT-recognised startups can apply for this startup India benefit that gives entities to skip payment of Income Tax for 3 consecutive years.
Angel Tax is a tax levied on the issue of shares at a value that exceeds the fair market value. The government allows registered startups to opt for this startup India benefit by applying for an exemption to this Angel Tax.
Easy Winding up of Companies
Out of all the startup India registration benefits, this is the most important one, as it allows the DPIIT-recognised startups to follow a very simple process to close or wind up their operations.
The reason behind this is that even though startup owners are innovators, there are chances that their idea might not turn out to be fruitful. Hence, this ease in winding up their business entities will allow them to focus their ideas and resources on better growth opportunities. This benefit of the Startup India scheme encourages young entrepreneurs to focus on innovative ideas.
Recognised startups that meet certain eligibility criteria of the Insolvency Code, can opt for easy winding up. This includes the following Startup India Benefits:
Eligible startups can wind up under 90 days of claiming insolvency;
An Insolvency professional is appointed, who takes the entire charge of the liquidation process.
Easy Public Procurement benefits of startup India registration
When the government buys any products, goods, or services from any private entity, it is known as public procurement. This can help startups build connections and generate revenue easily. The startup India benefits of procurement include:
A chance for startups to list their products on the Government E-Marketplace;
Recognised startups from the manufacturing industries are exempted from the 'prior experience/turnover' criteria to allow manufacturing in India;
Promotes Make in India campaign; and
DPIIT-recognised startups also get an exemption from submitting the Earnest Money Deposit (EMD) or bid securities while applying or filing for government tenders.
Funding Benefits of the Startup India Scheme
The GOI introduced a Fund of Fund for Startups (FFS) of Rs. 10,000 crores. All DPIIT-recognised startups can raise capital/funds from the FFS. Till date, over 700 recognised startups have availed the benefit of FFS. Further, another benefit is that they also provide seed funding to startups that are in their early stages of establishing a business.
Conclusion
Right now is the best time to opt for Startup India Recognition in India, especially for the youth of the nation. Even the general public is getting awareness about the entire campaign of the GOI and is realising the benefits of Startup India registration. This awareness is also a result of the reality TV show Shark Tank India, where the younglings are going to seek funding for their innovative ideas! However, before being able to avail the Startup India benefits, you need to be complete the process of startup India recognition. Experts at LegalWiz.in are eager to assist you in each step of the way to get registration as a startup! Get in touch with us today!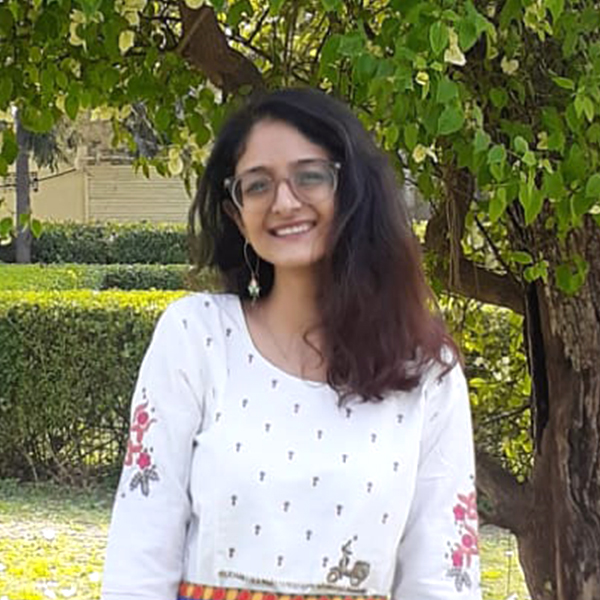 Diksha Shastri
As a writer, Diksha aims to make complex legal subjects easier to comprehend for all. As a Lawyer, she assists startups with their legal and IPR drafting requirements. To understand and further spread awareness about the startup ecosystem is her motto.