Understanding Trademark & its Registration Process in India
1. What is trademarking a brand name?
When we trademark our company's brand name, we protect our idea somehow and protect our brand and the image that it has created through our hard work.
We cannot only trademark the below things but also the combination of the mentioned things:
Letter
Word
Number
Phrase
Graphics
Logo
Sound Mark
Smell or a mix of colours.
2. Who can apply for a trademark?
A trademark can be registered by an individual, a business, or an LLP.
In the registration form, the person whose name put down as the applicant will be the trademark owner once it is registered.
Looking to get started with a new brand?
Choose Trademark Registration by LegalWiz.in Professionals.
3. How to register a trademark?
Choosing a trademark
The mark representing your company should be distinctive and unique in itself. The next important thing is to understand the class under which the trademark would fall; At the moment, it can be classified as 45 different types of goods and services. Classifications 1–34 are for products, and 35–45 are for services.
Trademark search
Once you have successfully chosen a suitable mark for your company, you should search to ensure that your chosen print is not similar to an already registered mark. You can either do this by navigating to the online website of the comptroller general of patents, designs, and trademarks. On the website, you would be able to find an option to do a public search. Once you click on this option, you need to choose your class and search the online database.
Filing the Registration application
You have two options to choose from while filing for trademark registration.
Submit a trademark application for the "one" class. That is, the brand will be registered exclusively for the type that you have specified. In this instance, you must complete the TM-1 form. The filing fee for form TM-1 is Rs. 3,500.
The third alternative is to register a trademark application for various classes, series, or collective trademarks. This requires the completion of form TM-A. This form enables you to register the trademark on a multi-level basis. The filing of this form has two separate cost brackets: Trademark Registration.
Rupees 9,000 or rupees 10,000
If you are not a government-recognized start-up, small enterprise, or individual, you will fall under this bracket.
Rupees 4,500 or rupees 5,000
If you are an individual, a government-recognized small enterprise, or a start-up, then you fall under this bracket. Rupees 4,500 is the charge for e filing the form, or rupees 5,000 if you decide to file the paper physically.
While filling out the form, you should take care not to make any errors, as this may result in application delays or even rejection. You must complete all fields and upload an image of the trademark.
You can file it online or by an agent at your convenience. Confirmation of filing will happen straight away if done online, and if done physically, it takes up to 15-20 days.
4. Online procedure of registering a trademark
Step-1: Documents Required
Business Registration proof: Based on the written business, identity proof of the company's directors, and address proof. In the case of sole proprietorship business, id proof of the proprietor viz. PAN card, Aadhar card could submit. Whereas, in the case of businesses, evidence of the company's address must be supplied.
Need a soft copy of the trademark.
The proof of claim of the proposed mark can use in another country.
The applicant endorses power of attorney.
Step-2: Applying for brand name registration
Once you apply to the government website online, you will receive your acknowledgement instantly on the government website. Once after receiving your declaration, you will be eligible to use your Trademark (TM) symbol beside your brand name.
Step-3: The Examination process of the brand name application
Once the application is confirmed, the Registrar will verify that you adhered to the specific restrictions governing the use of your brand name, as well as current law. Additionally, there should be no conflict or dispute between any existing or pending brands for registration.
Step-4: Publication in the Trademarks Journal
The Registrar will then publish your registered trademark in the Indian Trademark Journal following the conclusion of the examination process. That is an essential part of the trademark registration, and there should not be any opposition within three months (i.e., 90 days) or 120 days, in some cases, from the date of publication. Then your brand name would proceed towards acceptance.
Do you know that someone can infringe your trademark to use it for their benefit?
Read about 5 Famous Trademark Infringement Cases
Step-5: Issuance of the trademark registration certificate
If no opposition is filed during the stipulated 90-day time, the Registrar will accept your trademark application. The Registrar then issues the Registration Certificate, which bears the Trademark Registry's seal.
Right from the moment you have issued your certificate, the registered trademark symbol (Ô) can be used beside your brand name.
Application Status
Once you have received confirmation of the application's filing, you will be assigned an allocation number that can be tracked online. That will take time, and assuming there are no issues with the file, you will learn if your application has been approved or rejected in 18-24 months.
Final Registration
Following receipt of the trademark registration certificate, it will certify that your trademark has also been registered and is now protected. The registration is valid for 10 years from the date of application filing. After this time period, they may re-register the trademark. It is entirely renewable indefinitely.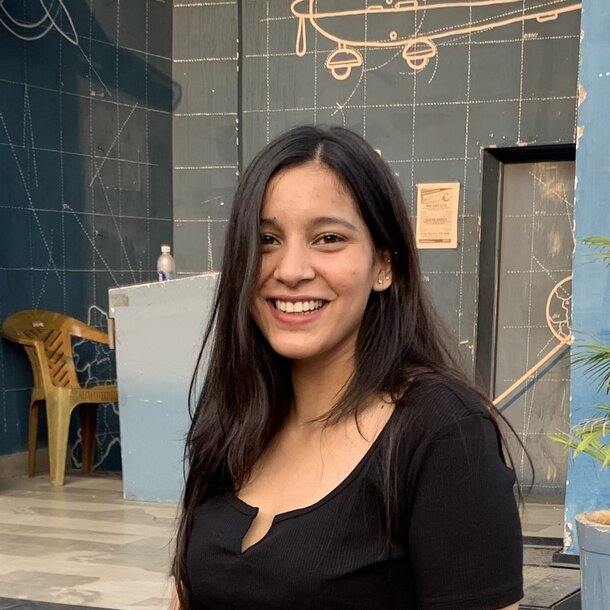 Akansha Tripathi
Akansha is a 3rd-year B.A. L.L.B (H) student, pursuing her summer internship at LegalWiz.in with an aim to make an impactful career in the filed of business compliance and corporate law. The subject of law fascinates her extensively.