What are Terms and Conditions for online businesses?
With the introduction of artificial intelligence and metaverse, innovation knows no bounds. Besides, opportunities for business owners to grow in this digital realm are also endless. There are now countless avenues for online businesses such as e-commerce trade, marketplaces, providing subscription services, content creation platforms, online gaming and gambling, etc. When the realm is this huge it needs the intervention of laws to govern the digital space. This is when terms and conditions come into the picture. The proposed Digital Personal Data Protection Bill 2023 is going to put in stringent provisions in place to not only protect transmission of personal data online but also to govern the transactions happening online along with the prevailing IT laws of India. Hence, it is important for online businesses to have effective terms of use and services in place for their portals, etc.
For small scale business owners that are just testing the waters of the digital realm, it is difficult to understand the legal implications of having proper terms of use in place. Terms and conditions can be useful for websites, online marketplaces, software, or applications, etc. Further, you can easily get terms and conditions draft online. However, it is important to understand its meaning and importance to make it effective for your business. With this blog, we aim to make the concept of terms of service easy to understand for various types of online businesses. 
What are terms and conditions? 
Terms and conditions is a legal agreement typically prepared by an online services provider for its end user/client. The terms & conditions basically sets out the entire tone on how the client can use the service providers platform. Since these T&C are for online platforms it is usually not open for negotiations. The user must provide their consent and agree to all the terms before they can proceed with using the platform.
Further, the terms and conditions for online businesses are also recognized with different names across the globe in varied industries. These include: 
Terms of use;
Terms of Service;
Rules and Regulations;
User Rights and Responsibilities;
Online Code of Conduct; and
Terms of Engagement.
No matter the name you use for your T&C, it falls under the wider ambit of website policies for online businesses. These website policies also include privacy policy, website disclaimer, return and refund terms, cancellation policy, etc.
Need for Terms of Service by different types of online business
After understanding the meaning of terms and conditions, you can have an inkling as to why it is so important to have effective terms of service in place. However, the terms of use entail varied things for different types of online business. Let's see industry specific use of terms and conditions: 
E-commerce stores
In the digital realm, e-commerce stores were the fundamental type of trade in the early 2000s. The terms of service for these stores are useful in:
Clearly outlining the terms for the sale transaction with the buyer, including the payment modes and shipping details, etc;
Defining the conditions for the return and refund related requests;
Providing disclaimer and warranties on the products helps in building trust in the digital space; and
Lastly, if you are collecting personal information, don't forget to mention the terms of privacy protection in the t&c. You must also provide a link to your privacy policy through your terms, to make it accessible to the customer.
Read more about the Importance of Terms and Conditions for E-commerce Website
Subscription Services
Streaming platforms such as Netflix, Amazon Prime, Spotify, PlayStation Now, etc.  fall under the category of subscription services. Now, most of us subscribe to such services, so it's important to know how these terms & conditions are useful for subscription service providers:
Defines the subscription model, billing frequency, and renewal/auto-renewal terms, etc.;
Provides the process and fees for cancellation of subscription;
An effective terms of use will also mention the applicability of price changes and the manner of communication of such changes; and
Gives the subscriber an idea of the inclusions and exclusions of the subscription model.
Key Note: It is important for service providers to keep their t&c policy simple and easy to understand for its audience. 
Software as a Service Provider
The terms of use for SaaS providers also include their end user license agreement. The terms of use of a software service can be useful when: 
It defines the entire scope of software, its inclusions, limitations and restrictions on use, etc.;
Prescribes the terms of payment, billing cycles, and pricing;
Describes the IPR and extent of the licensed rights in a precise manner;
Clarifies the data privacy and security measures; and
Specifies the process and terms of account termination.
Content Creators
Creating content online is now a primary source of living for many bloggers, YouTube channels, etc. Having an effective terms and conditions is useful for them in: 
Defining the manner of using their content;
Protecting copyrights through disclaimer; and
Predefining rules for UGC (user generated content), and other interactions.
Point to Consider: Keep your Terms and Conditions in such a manner that it is easily accessible to the users
Online Marketplace Platforms
Marketplace platforms as online businesses are at a rise these days. Marketplaces usually connect vendors and customers. For example, Airbnb, Etsy, etc. The responsibility of the marketplace owners is usually higher than other online businesses since they help two other parties connect. The terms of use on marketplace platforms are helpful in: 
Defining the roles and responsibilities of the sellers and buyers;
Setting up the guidelines for listing; and
Explaining the payment terms, dispute resolution methods between vendor and buyer.
Are you an online business that collects personal data?
Then, having a privacy policy is a must!
Social Media Platforms
Billions of people use social media platforms. Hence, it is very important to have a stringent terms of service for all social media users which:
Sets the user code of conduct on platform;
Addresses to data privacy issues, especially in third party advertising;
IP policy for usage and distribution of content; and
Provide guidelines for grievance reporting and redressal.
Online Consultancy and Education
Nowadays, many professionals provide online services, for example LegalWiz.in. Even educational services are being provided online through platforms like Byju's. Each of these platforms that are service providers need a terms and conditions that:
Define the scope of all services and guarantees etc. about the results;
Address data security measures; and
Clarify payment terms and cancellation policy.
Key Inclusions of Terms and Conditions
It is clear that the inclusions of terms and conditions depend entirely on the type of business and your specific requirements. However, here are the basic clauses that will make any terms of service effective:
Acceptance terms;
User Obligations;
Payment, refund and cancellation terms;
Dispute Resolution;
Intellectual Property Rights;
Grievance Redressal contact;
Liabilities and Disclaimer; and
Notices on changes of terms.
Conclusion
To conclude, it is not wrong if you say that well drafted terms and conditions help in shaping the destiny of many online businesses. At a glance, it might seem to be a mere legal requirement, but when you understand the concept of terms of service in depth, you realize its impact on protecting your innovative idea from unnecessary liabilities. Do remember, that an ideal terms of use is clear, precise and easy to understand for your audience. Get in touch with LegalWiz.in experts to get it from the comfort of your home today!
Frequently Asked Questions
Can I change terms and conditions after publishing?

Yes, business owners can change the terms of use to their website. You will just have to notify your users of such changes via email or any other mode of communication.
Why are terms and conditions important?

Terms and conditions allow the user to know what is acceptable on your platform and what is not. Further, as a business owner, it protects you from the unnecessary third party liability for someone else's actions.
What if someone violated terms of use of my website?

In that case, you can refrain them from using your website or services.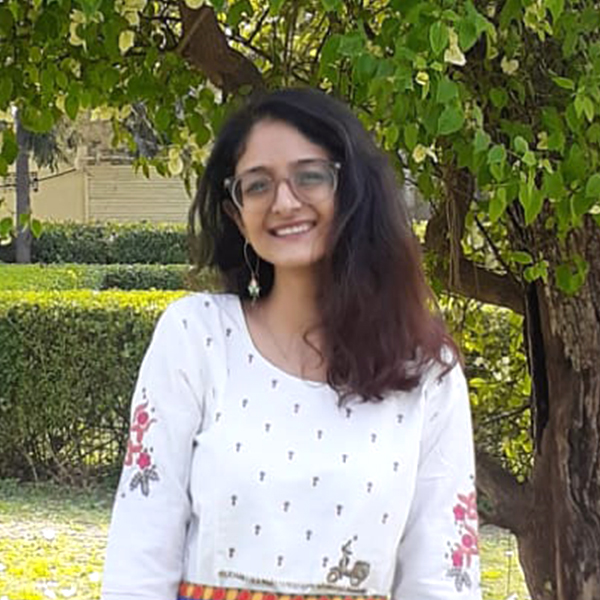 Diksha Shastri
As a writer, Diksha aims to make complex legal subjects easier to comprehend for all. As a Lawyer, she assists startups with their legal and IPR drafting requirements. To understand and further spread awareness about the startup ecosystem is her motto.