Benefits of choosing LLP over Partnership Firm
Introduction of LLP in India
The Limited Liability Partnership Act, 2008 establishes the concept of LLP in India. The idea behind allowing online limited liability partnership registration is to create a hybrid business model. Hence, you get the flexibility of the informal partnership firm and advantages of Corporate Body like Company to bring together under one structure of organisation. As a result, the advantages of LLP over partnership firms are a surplus. Through this blog, you will get a clear idea of the concept advantages, benefits of LLP vs Partnership firm. Let's dive in to understand why LLP is better than partnership.
Advantages of LLP over partnership
| | | |
| --- | --- | --- |
| Type | LLP | Partnership |
| Body Corporate | An LLP has a separate legal existence and can hold its own property. | A partnership firm is not a body corporate and does not exist separately from its partners. |
| Liability of Partners | The liability of Partners is limited to contribution. Further, one Partner is not liable for the actions of another Partner. | Partners have an unlimited liability and can extend to personal assets. Besides, partners are responsible for the actions of other partners. |
| Number of Partners | Minimum 2 designated partners are a must. However, no maximum limit for LLP partners. This is one of the advantages of LLP over partnership. | There can only be 2 to 50 partners in a partnership. |
| Existence | The existence of LLP is not affected by change in partners. | The Partnership Firm dissolves due to removal or death of Partner subject to clauses of Partnership Deed. |
| Registration | It is mandatory to undergo the LLP registration process in India. | There is no separate registration for a partnership firm. However, the partners can opt for partnership deed registration. |
| Compliance | LLP act mandates specific compliance requirements. These are different than the basic regulations such as ITR. | There is no compliance prescribed except ITR filing. |
| Data availability | All basic information of an LLP is available on the MCA Portal, to ensure transparency in trade. | There is no public display of information of partnership firms. |
| Creditability | Since information is available to the public, credibility of the LLP is higher. LLPs can seek funding from financial institutions. | Since it is informal, the credibility is less of the firm as compared to LLP. |
| Name | The name of an LLP has to be unique in order to attain registration. | It is not necessary for a partnership firm to have a unique name. |
Benefits of LLP vs Partnership
Limited Liability Partnership v/s Partnership Firm
On the basis of the comparison chart above, it is quite obvious why LLP is better than partnership for a business with a scalability and growth potential. Further, another important benefit of LLP over partnership is that LLPs are an eligible startup for DPIIT recognition. This entails you to a lot of benefits.
Also Read: Choosing the right business structure
Conclusion
The simplicity of business transactions and its unique position in the corporate world gives LLPs an advantageous position over the partnership firm. However, it is not necessary that it is the right business structure for all business owners. Hence, it is important to understand the advantages of LLP in India before you commence your business.
Frequently Asked Questions
Is it better to have partnership or LLP?

LLPs have a free transfer of ownership, limited liability, perpetual succession, and access to funding. So, it is a better option for large scale and medium business models with growth potential. However, a partnership is suitable for a small scale business model.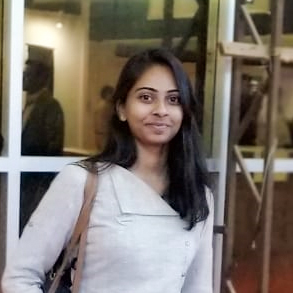 CS Prachi Prajapati
Company Secretary with a forte in content writing! Started as a trainee, she is now leading as a Content Writer and a Product Developer on technical hand of LegalWiz.in. The author finds her prospect to carve out a valuable position in Legal and Secretarial field.