Understanding Various Benefits of Patent Protection
There's a reason why terms like 'entrepreneurs', 'startups', and 'patents' are gaining immense popularity gradually. The government of India has been taking active steps to promote innovation and invention in the country. One of the reasons behind these initiatives is to promote intellectual properties and the many benefits of patent registration. Once an innovation gets a patent registration in India, it can create a monopoly in the market. Hence, getting patent registration is very important, especially in a developing economy.
Benefits of patent protection
A patent is a government-granted license that gives the exclusive legal right to the original owner of an invention or innovation. The patent registration process takes around 2 to 3 years to complete. However, you can claim the benefits of patent with early access by claiming a priority date on your application. Listed below are the top 10 advantages of patents:
1. Exclusive right
The first and foremost reason for anyone to claim an intellectual property right is that the owner gets an exclusive right to use, copy, distribute, publish, license, etc. their innovation. Patent, just like any other IPR, also provides this benefit to original owner of an industrially applicable invention. For example, if you were the first to create a machine that generates electricity through a solar panel, as soon as you file your patent application, you could start claiming your exclusive right over it.
2. Legal ownership lasts for more than 20 years!
One of the major benefits of patents is that once it is gratned, you get the sole rights for 20 years! Further, you can also renew by filing a renewal application with nominal prescribed fees to the Indian Patent Office.
3. Licence your rights and earn royalties
Like all other IPRs, you can also license a patent to generate more income and help development in the country. The licensing benefits of patents are most useful in the medical industry, where licensing a patent helps in producing high dosage medicines at low costs.
4. Economic benefits of patent
There are numerous economic benefits of patents. Since a patent is only applicable on novel and innovative products, processes, or machines, it makes it easy for the owner to gain money from the invention. If you have created a machine, you can license the rights to use in many different industries for monetary consideration in return.
5. Advantages of patent against infringement
Since exclusive ownership is one of the benefits of patent registration, the legal right of protection against infringement is ancillary. In ordinary words, infringement means the unauthorized use or manufacture of a patented product/invention. According to this advantage of patent registration, the original owner of a patent can take legal action to protect their innovation from being copied. The following kinds of legal remedies are available as a part of the benefits of patent registration:
The court can either grant a temporary injunction while they go through the matter of infringement. Besides, they can grant a permanent injunction against the infringing copies, once the infringement is established.
Destruction of infringing copies
Another one of the benefits of patent registration is that once the infringement is established, the court will order the infringing party to destroy all the copies of your innovation that they copied.
As we all know, the costs of registering a patent are on the higher end. Further, inventing a machine, product, etc, comes with different costs. If a patent is infringed, all these expenses will go down the drain. Hence, one of the benefits of patent registration is that in case of an infringement suit, there is a high chance the applicant will be granted a claim of monetary damages caused to him.
6. Limits competition
As soon as you claim an exclusive ownership right over your novel invention, it will automatically limit your competition. Since no one can create a copy of your innovation without your approval. Further, another one of the benefits of a patent grant is that this can lead to a monopoly in the market for you.
7. A unique market presence
With the increasing number of businesses with different unique ideas these days, it gets really difficult to build a unique market presence. If you have a government grant, it will make your brand stand out. Especially a patent grant, which is only given to novel and useful inventions/innovations.
8. Attracts investors
Early-stage businesses usually create patentable innovations and get patent grants. However, it gets difficult for these early-stage ventures to get the working capital they need. Any investor would prefer to invest in a business with a patent grant. Since, it acts as a proof of novelty and innovation in the model. Besides, other numerous benefits of patents like goodwill and reputation also attract investors to your business model and help you get funds.
9. Motivates innovation
When you create something groundbreaking for the first time in your life, and get exclusive ownership over it along with many other benefits of patents such as financial gains, all these factors will motivate you towards your creativity. It will help bring out the best from all young innovators of India. This is one of the most important benefits of patents.
10. Importance of patent international protection
There are more that one types of patent applications in India. One such is the PCT. Patent Cooperation Treaty (PCT) was put in place to set a comprehensive system to file international applications in a single go. At present, there are around 142 countries that are signatories to the PCT, so when you file the PCT application from India, you can claim protection over 141 other countries too! These benefits of patents help you protect your right not only nationally, but also internationally. 
Conclusion
Apart from these, there are also other benefits of patents, which encourage inventors to opt for patent filing. For example, a patent becomes an intangible asset and helps your goodwill in the market. Innovation and invention are rising, especially with the gaining popularity of startup ecosystem in India. The registration process related to any business requirement can be tedious. Especially if you are working towards innovation, you should focus solely on growing your business. LegalWiz.in is your one-stop solution for all other business requirements! We are just one call away!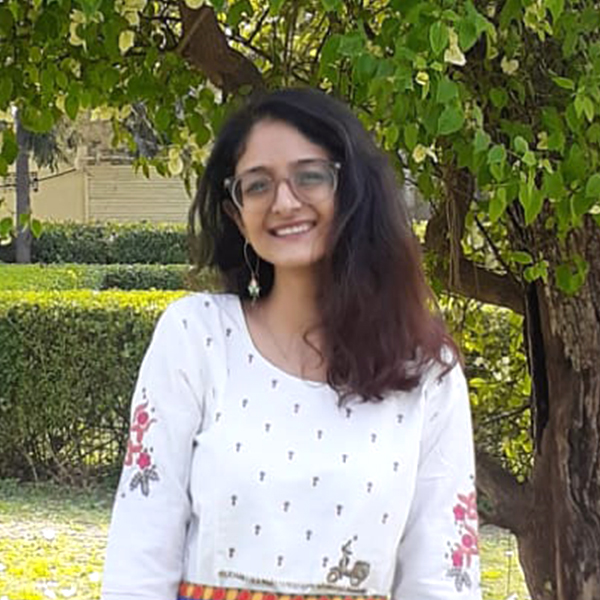 Diksha Shastri
As a writer, Diksha aims to make complex legal subjects easier to comprehend for all. As a Lawyer, she assists startups with their legal and IPR drafting requirements. To understand and further spread awareness about the startup ecosystem is her motto.