Know All About Different Types Of Patents
Imagine you made a ground-breaking invention in the field of artificial intelligence. Do you think that it is going to be easy for you to protect your invention from someone from your field? Especially with all the different resources available in the market? The answer is clearly a no. No matter the field in which you have done your invention, there is going to be a need to protect it. That's how Patent rights help you! A patent is a government-granted licence that gives exclusive ownership over your original invention. However, before you file a patent application in India, it is very important for you to understand the types of patents and which patent type is applicable to your invention!
Types of patents in India
Now that we know why Patent filing is important, we need to know which patent type you need to apply for. To get there, you need to understand the 3 different types of patents, and the kinds of inventions it protects:
Utility Patent Type
The utility patent is one of the most common types of patents in India. These types of patents cover any innovation or invention in a product, process, or a machine. People also know it as the 'patent of inventions'. Hence, if you have created a new type of electric vehicle, or some machine related to solar energy, etc. you will apply for a utility patent type.
Design Patent Type
As the name suggests, a design patent is one such patent type that protects the aesthetic look of a manufactured product/good. These types of patents protect the 'surface ornamentation' i.e., the look of a product. Hence, when you apply for a design patent, you can only claim ownership over a unique shape or design. If you want to claim exclusive right over any functionality of that product, you need to file a utility patent type. These types of patents are also less expensive than the two other patent types. For example, the Pepsi bottle has a design patent registration for its unique shape, look and feel.
Plant Patent Type
Inventors obtain these types of patents to protect new and inventive plants, again, as the name suggests. As we all know, the roots of Ayurveda are based in India. We have access to so many herbs and plants, many yet undiscovered. They might use these plants in curing diseases, etc. Hence, plant patents are also one of the more important types of patents. Novel plant hybrids and organically discovered plants are a few types of plants that receive protection under this patent type. For example, a type of African violet, and a new type of almond trees, are both plant patent types.
Once you have figured out which types of patents are applicable to you, your next step will be to follow the patent registration process. However, before you move on – you also need to choose the relevant one from the types of patent applications in India. Given below is a detailed explanation of different types of patent applications.
Types of patent applications in India
The Patents Act 1970 governs all laws and provisions related to patents, including types of patents. As per the act, there are 7 different types of patent applications in India. Namely,
Provisional Patent
Patents are normally granted on the basis of priority. So, to claim first priority over any invention, a provisional patent application is useful. A provisional patent means your invention is still in the process of development. Besides, you are sure that it will be complete within a year. So, all applicants of a provisional patent get a year to finalise their invention, after applying for the registration. However, if the applicant fails to file the permanent patent specification within that one-year time, the application gets abandoned. You can keep a track of your application by checking the patent application status.
Ordinary/Non-provisional Patent
You can file this type of patent application when you are sure that all the steps of the invention/improvement are complete and your innovative product is at the final stage. The reason behind this is, that, unlike the provisional patent, in this type, you need to file the complete specification of your invention while filing the application. Hence, you do not get the extra one year to make changes to your invention.
Conventional Application
There are chances that before filing for a patent with the Indian Patent Office, the applicant has already filed for the grant in one or more of the convention countries. Convention Countries can be any such country that is a signatory of any treaty or international agreement along with India. When you, as an applicant file a convention application before the IPO, you get the chance to claim a priority date on the basis of your other application in a different country/ries.
PCT International Application
PCT stands for the Patent Cooperation Treaty. This type of patent application construes a streamlined process to file an application in all the signatory countries in a single go! The best part of this application is that you can get protection over your invention in up to 142 signatory countries of the treaty.
PCT National Phase Application
This type of patent application denotes the national phase of a PCT application in a particular country. This application will help you get protection in a specific country by claiming a back-dated priority date, based on your international application. The only condition is that you need to file it within 31 months of the passing of the priority date.
Application for Patent of Addition
Imagine you were the first one to come up with a workable model of an electric vehicle scooter (ev). You filed a utility patent type of application to protect it. Now, a year has passed since you filed the ordinary type of patent application and it is still in the process of being scrutinised. However, you were able to make another invention, which helps the EV scooter in getting more mileage than before. This is an improvement/addition to your patentable invention. For such improvement, you file an application for a patent of addition. Here, one important point is that the patent application will only be granted if the parent patent application is granted.
Divisional Application
As the name suggests, this application is filed to divide more than one application from a parent patent application. It is usually applicable when an inventor has more than one invention that he wants to protect.
Conclusion
Patent registration is a very complex and expensive process. It also takes a lot of knowledge and skill to get it done properly. Further, not all inventions can be patented in India. Hence, we suggest you get on a call with IP experts at LegalWiz.in before moving ahead with your patent filing in India. Contact us now! 
Frequently Asked Questions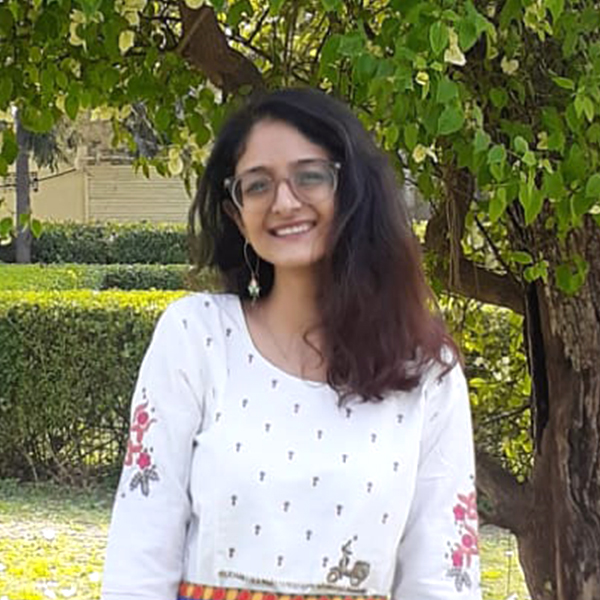 Diksha Shastri
As a writer, Diksha aims to make complex legal subjects easier to comprehend for all. As a Lawyer, she assists startups with their legal and IPR drafting requirements. To understand and further spread awareness about the startup ecosystem is her motto.