Documents required for MSME/Udyam Registration online
Introduction
Starting a business in India can be an exciting, yet daunting task. Udyam Registration (earlies called Udyog Aadhar), also known as MSME Registration, helps you to legally establish your business and access government benefits and loans. But, before you begin, you'll need to have certain documents ready. In this article, we'll provide a list of the documents required for MSME/Udyam Registration online.
Documents Required for MSME/Udyam Registration
PAN Card
Firstly, you need a PAN card. A PAN card serves as proof of identity for all financial transactions in India. It is a 10-digit identifier which is assigned by the Income Tax Department to every taxpayer. The owner of the business must provide this. It is a key document required for MSME/Udyam Registration.
Aadhaar Card
Secondly, another necessary document required for MSME/Udyam Registration is the Aadhar. The Aadhaar card is a unique 12-digit identifier issued by the Indian government to every citizen of India. It contains biometric information, such as fingerprints and iris scans, which makes it a reliable proof of identity and residency.
Business Address Proof
Thirdly, another Udyog Aadhar document you'll need to provide proof of your business's registered address. This could be in the form of a rent agreement, electricity bill, or property tax receipt. However, it must contain the name of the business, its address, and the name of the owner.
Bank Statement
Fourthly, You need to provide evidence of Financial transactions. You need to provide a bank statement from the business's current account for the past 6 months. The statement must have the name of the business, account number, and address. It serves as proof of the business's financial transactions and is necessary for obtaining loans from banks.
GSTIN
Additionally, you must provide your GSTIN if your business is a GST-registered business. GST is an indirect tax levied on the manufacture, sale, and consumption of goods and services in India. Businesses with a turnover of more than Rs. 20 lakhs need to mandatorily register under GST.
Certificate of Incorporation or Partnership Deed
Moroever, if you have a registered company or LLP, you'll need to provide a certificate of incorporation or partnership deed. The certificate of incorporation is a document issued by the Registrar of Companies (ROC) certifying the formation of the company. A partnership deed is a written agreement between partners outlining the terms and conditions of the partnership.
NOC from Landlord
If your business operates from a rented property, you'll need a No Objection Certificate (NOC) from the landlord. This is a necessary MSME registration document. This document states that the landlord has no objections to the tenant using the property for business purposes.
Details of Major Business Activities
One of the required documents for MSME/UDYAM registration is a brief description of your business operations (with NIC Codes). This document provides the Registrar with an understanding of your operations and helps in assessing your eligibility for government schemes and benefits.
Other Requirements for MSME/Udyam Registration
There are a lot of Udyam registration benefits that can be extremely helpful for any business that is just starting out. Other than the abovementioned documents required for MSME/Udyam Registration, there are also some other MSME registration documents & details that you must provide:
Aadhaar-linked phone number
Details of your businesses turnover (based on MSME Definition)
Investment details (plant or machinery that you own)
Copies of licenses and bills of the machinery
Copies of bills of sales and purchase.
Final Thoughts
Udyam Registration is very helpful for all micro, small, and medium enterprises in India with an investment in plant and machinery. The registration process can easily be completed online on the Udyam Registration Website. It's essential to have all the required documents ready before starting the registration process. There can be a delay in the registration process if any of these necessary Udyog Aadhar documents are missing. So make sure you have everything in order. With this guide on all the required documents for MSME/UDYAM registration, you'll be well on your way to a seamless registration process.
Frequently Asked Questions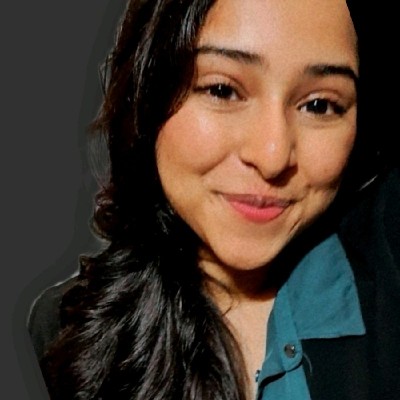 Monjima Ghosh
Monjima is a lawyer and a professional content writer at LegalWiz.in. She has a keen interest in Legal technology & Legal design, and believes that content makes the world go round.