How to apply for shop and establishment license renewal?
Introduction
The Shop and Establishment License is a fundamental legal requirement for all businesses with physical shobs/establishments. This license not only provides legal recognition but also ensures adherence to labour laws, safety standards, and other crucial regulations. Shop and establishment renewal is a periodic necessity, ensuring that businesses continue to operate within the boundaries of the law. Working without a valid Shop and Establishment license is illegal. In this article, we will delve into the intricacies of shop and establishment renewal online. We will be shedding light on the process, required documents, and also the vital aspects of working hours.
Shop and Establishment Renewal Online
In the digital age, governments are streamlining administrative processes, and renewing your Shop and Establishment License is no exception. Here's a step-by-step guide for online renewal, exemplified through Maharashtra's procedure.
1. Login: Firstly, begin by logging into the official website, such as www.lms.mahaonline.gov.in. After that, select your registration type, individual or organization, and proceed.
2. Application Submission: Secondly, enter your login credentials. Complete the renewal application form, also make sure all details are accurate. You might need to re-upload necessary documents like your PAN Card, Voter's ID, passport-sized photographs, and the rental agreement/sale deed of your commercial space.
3. Fee Payment: Pay the renewal fee. In Maharashtra, this fee is Rs. 150. Finally, utilize the online payment options or follow the offline payment methods, if applicable.
4. Inspection: Additionally, a labour inspector may conduct an inspection at your business location for verification. Ensure your workplace complies with the regulations during this phase.
5. Certificate Download: Once approved, your renewed license certificate can be downloaded from the portal.
Importance of Shop and Establishment Registration
Shop and Establishment registration is very important as it governs many vital things such as the way employers should treat employees, employees rights and most importantly, employees' working hours. Understanding the legal constraints on working hours is pivotal for every employer or occupier:
Daily and Weekly Limits: No employee should work more than nine hours a day or exceed 48 hours per week. For stocktaking or record-keeping, this can extend to 54 hours per week.
Young Employees: Employees below 18 years old shouldn't work for more than six hours a day, with breaks every three and a half hours. Additionally, young workers, especially women, shouldn't work for more than eight hours a day.
Closure Days: The establishment should inform customers in advance about closure days, especially national holidays as approved by the Government.
Common Challenges Faced During Shop and Establishment License Renewal
Renewing a Shop and Establishment License is a critical process, but it's not without its challenges. Here are some common hurdles that businesses often face and ways to overcome them.
Documentation Errors:
One of the most prevalent issues during renewal is documentation errors. Submitting inaccurate or incomplete documents can lead to delays or even rejection of the renewal application.
Solution: Double-check all the required documents before submission. Ensure they are up-to-date, correctly filled, and in the prescribed format. Seek professional assistance if needed to ensure accuracy.
Inspection Complications:
Labour inspections can be rigorous. If your workplace doesn't meet the compliance standards, it can lead to delays and, in severe cases, license suspension.
Solution: Regularly audit your workplace to align with the legal requirements. Fix any issues promptly. Being proactive can prevent complications during inspections.
Payment Processing Problems:
Online payment failures or issues related to fee payment methods can hinder the renewal process.
Solution: Keep multiple payment options available. If online methods fail, opt for offline payment through demand drafts or other approved methods. Ensure payment reconciliation for a seamless renewal process.
Lack of Awareness:
Many business owners are unaware of the updated regulations and renewal procedures, leading to mistakes and delays.
Solution: Stay informed about the latest laws and renewal guidelines. Regularly visit the official government portal for any updates. Consider consulting legal experts or agencies well-versed in license renewal processes.
Time Constraints:
Business owners often find it challenging to manage their regular operations while simultaneously handling the renewal process, leading to delays.
Solution: Plan ahead. Start the renewal process well before the license expiration date. Allocate specific personnel to handle the renewal to ensure a smooth process without disrupting daily operations.
Communication Issues:
Miscommunication with the labour department officials or lack of clarity on the renewal status can cause unnecessary delays.
Solution: Maintain clear communication channels with the concerned department. Keep all communication documented. Follow up regularly to stay updated on the application status.
Conclusion
The renewal of the Shop and Establishment License isn't just a bureaucratic procedure; it's the bedrock of a legally compliant, ethical, and transparent business environment. It assures adherence to labour laws, fosters employee well-being, and upholds the integrity of the business ecosystem. By following the online shop and establishment renewal process diligently and understanding the legal nuances, businesses can continue their operations seamlessly, contributing to a robust economy while safeguarding the rights of all stakeholders.
Frequently Asked Questions
What documents are required for the Shops and Establishments Act in Karnataka?

Required documents include PAN card, identity and address proof, lease agreement, passport-size photos of partners, and partnership documents.
Is Shop Act mandatory in India?

Yes, the Shop Act license is mandatory in India, with specific regulations varying from state to state.
What is the validity of a shop and establishment license in Maharashtra?

A Shop and Establishment License in Maharashtra is usually valid for one year and can be renewed annually for up to 10 years.
What is the fee for Shop Act license renewal in Maharashtra?

The renewal fee for the Shop Act license in Maharashtra is Rs. 150.
Can online businesses also apply for the Shop and Establishment License?

Yes, online businesses, including e-commerce stores, must register under the Shop and Establishment Act. The definition of 'establishment' covers a wide array of businesses, both physical and digital.
Is the Shops and Establishment Act applicable in Haryana?

Yes, the Shops and Establishment Act is applicable in Haryana, safeguarding the rights of both employers and employees.
What documents are required for shops and establishments in Haryana?

Required documents include PAN and Aadhar card, driver's license, voter ID, owner's photo, shop photo, rent agreement, and updated electricity bills. Ensure documents are in the correct format for submission.
How long does it take to obtain the Shop Act license online?

The duration varies from state to state. In some states, you can receive the license within a few days after online approval. It's advisable to check with your local labor department for specific timelines.
Does the Shop and Establishment Act apply to all types of businesses?

No, it doesn't cover factories and industries. Those are regulated by separate acts, namely the Factories Act, 1948, and the Industries (Development and Regulation) Act 1951.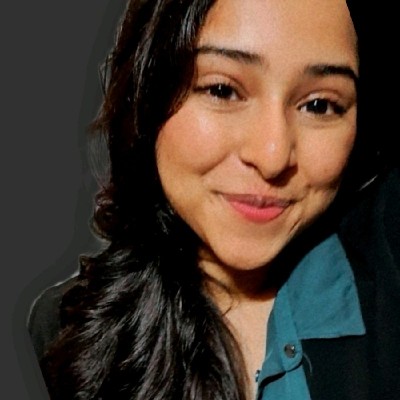 Monjima Ghosh
Monjima is a lawyer and a professional content writer at LegalWiz.in. She has a keen interest in Legal technology & Legal design, and believes that content makes the world go round.