What are the licensing requirements for starting an online food delivery service in India?
Are you contemplating to run an online food delivery service in India? While it is undoubtedly a moneymaking business opportunity, you also need to adhere to some of its regulations like ensuring online FSSAI registration. First and foremost, you will have to get several necessary licenses for performing an online food delivery service in India legally. Let's get into it.
Starting a Food Business Requires Licensing.
Get FSSAI registration done with the help of LegalWiz.in experts.
If you are planning about beginning an online food delivery service in India, then be assured that you can never go off the track with a food business because the demand for food will always be there, especially in today's generation known as 'microwave generation', where expats and students live far away from families and must persist on either quick takeaway, nutrient-deficient food hostel or mess, stale food that's almost evil-smelling.
In most cases, hygiene, nutrition, and taste are undermined – key elements that make the food healthy to eat. Therefore, demand for wholesome meals has escalated, especially for online food delivery that can be relished in the comfort of home after a tough day at a job or college.
Prerequisite licenses before beginning food delivery services in India
Once you decide to enter into the food delivery industry, then you should pay attention to the license required for food delivery business which are as follows:
– Shop Act license
Be it a fine-dining restaurant, food-trucks, or an online delivery service, getting a shop act license must for each of them. From the business commencement, you need to undergo FSSAI registration process and apply for the shop license within 30 days. The department of labor regulates it; the license is state-specific, and that's why it needs to be registered with the concerned state government.
– Health trade license
Those businesses that have goods and services that directly affect public health such as manufacturing units, sales, and storage and eating outlets, obtaining a health trade license are mandatory apart from merely having done the online FSSAI registration. You may get this license from the respective municipal corporation of your city.
– FSSAI license
FSSAI is responsible for making sure the safety and quality of the food products in India. Hence, getting an FSSAI license is important and you must also follow the necessary FSSAI registration process.
One can get this license by applying on FSSAI portal itself. It is one of the key licenses required for food delivery business which one can possibly get it done online via visiting the official portal or connecting to the business service professionals by submitting necessary documents required for FSSAI registration and license. After all the thorough verification from the authority, you will get the FSSAI license.
– Trademark registration
A trademark is an initial, name, or logo that distinguishes your products from your competitors' competitors in the market. The mark which differentiates this is known as the service mark. If yours is an e-commerce business, you need to make sure that you possess a registered trademark to safeguard your logo against unauthorized use or counterfeits or malpractices from others.
– GST registration
Although a threshold limit of Rs. Forty lakhs have been set for other businesses, all e-commerce operators have to compulsorily acquire GST registration as mentioned under section 2 (44) of CGST act of 2017, regardless of their annual turnover.
The necessity for marketing your brand via testimonials, word of mouth, images, or posters is perfectly understandable. After all, generating an online presence is all-important for business existence apart from making the online FSSAI registration. For hiring various marketing strategies, you will require a signage license acquired from your local municipal corporation. The desideratum for advertising your products via recommendations, tittle-tattle, description, and artworks are effortlessly reasonable.
Outcomes of food delivery business in India
The food delivery business's format in India or the takeaway takes more customers in positions such as offices, malls, and celebration party orders at residential places. People sometimes mislay breakfast on their way to work—people who want a better place for a business lunch or party. Everybody commends the food delivery businesses' choice for suitability and instantaneous basis of food at home-based. Additionally, the organization's suitability for food products has now garnered wider reach courtesy mobile-based applications or web browsers. These has surely engaged large market chunk from the trusted mom-and-pop store or 'Kirana' store.
In the table of the main grocery market, India is on the 6th rank in the world. The planned sector makes up a 5 to 8% chunk of the market for grocery corporate. At the same time, the mainstream is owned by the local marketplaces and other stores. It influences deceptively on the brick-and-mortar arrangements of dine-in restaurants as more people would like to have restaurant-style cuisines in the privacy of their home and workplace. Still, the effect does not seem to impact as it appears to be.
Get a Shop & Establishment Registration for your Food Delivery business
Register your shop with local municipality through Gumastadhara License
Things to mull over for a successful food delivery business in India
Before advancing the food delivery business, mobile-based apps such as Swiggy, Uber Eats and Zomato, the Dabbawallas of Mumbai with their co-operative prototypical of delivering home-made food to city workforce and specialist was a well-known exclusive model constructed upon regular requirements. With time, a collection of food delivery business has been expanded across India with ease of online FSSAI registration coupled with technology to deliver food quickly.
Being thoughtful of the worldwide story of the food delivery business
Here, the key evolutionary factors of India's food delivery business are either the productions via websites or mobile apps or both. While most businesses are furnishing the licenses required for food delivery business, here are other factors that has made this sort business an instant success in the Indian market.
– Well-to-do-off middle-class people with persistent expenditure capacity on diversified foods and cafeteria delicacies.
– Advancement of high-speed mobile web and smartphone accessibility.
– Mobile-based apps playing a key role in existence for the majority of the populace of India.
– Variation and eagerness to try different popular cuisines and tasty food items.
– Flourishing food items with a quality cafeteria serving items with a varying price tag.
– Burgeoning demand for faster and timely food delivery in India.
– Price competitiveness has been intensified by promotional offers and discounts, being the key motivating factors for customers to order more foods.
– With careful examination, each of these factors is common to the urban Indian populace who are increasingly engaging with food delivery apps and businesses.
Documents required for FSSAI registration
– PAN
– Food license – this becomes crucial if you are running a food business from home
– NOC – no objection certificate must be acquired from society/residential premises from which you are operating your business
– VAT (value-added tax)
– Central excise registration
Other than the documents mentioned above, the following might also be required.
– Employee state insurance (ESI) and employee provident fund registration
– Service tax registration
– Tax collection and deduction account number (TAN)
– CST/VAT registration
– Shops and establishment license
– IEC (Importer exporter code)
– Professional tax
Click Here to download the full list of documents required for FSSAI registration.
The Bottomline
The changing urban lifestyle of an average Indian is tremendously enough to be favorable for the rapid home delivery and food-on-the-go to grow at modern rates. Crowded metro cities and longer commuting hours are drivers for ready to eat, convenient, and cheaper options of having food and groceries delivered at the doorstep.
Businesses having such knowledge would venture into it straight away with online FSSAI registration by acknowledging the fact that only sufficient and fittest would survive for the long-term. Businesses who are making sure of value proposition and brand activeness in their customers' minds will take a large chunk of the Indian food delivery service market.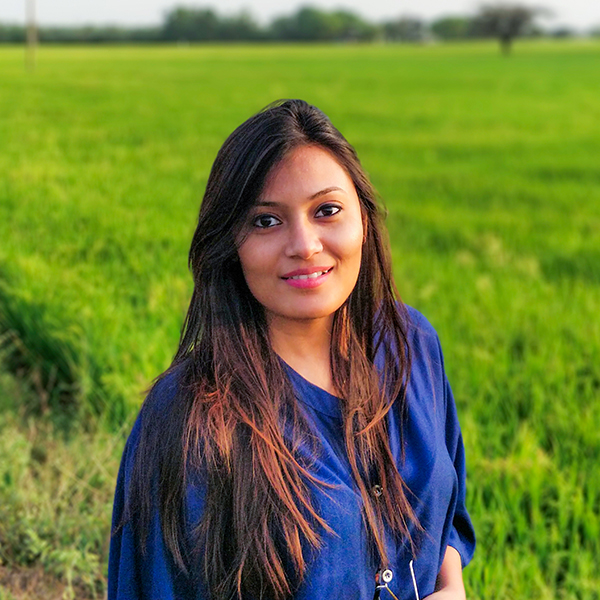 Labdhi Kochar
Labdhi, associated with LegalWiz.in since 2016, is a Company Secretary, Business Manager and Consultant for the company. She helps startups by giving them consultations and insights on their business development and growth. Labdhi is a BCom-LLB and has 4 years of Industry experience.