Proxies as per Section 105 of the Companies Act 2013
Introduction
If you look closely at section 105 of the companies act 2013, it quite resembles section 176 of the companies act 1956 except for a few provisions. A person is known as a 'Proxy' when s/he is appointed by a company member to take part in meeting and voting in his/her absence.
A board meeting will have various resolutions?
Know more about each such resolution that takes place in a meeting.
He works as a representative of that member. The system of proxy voting has its roots in statutory acknowledgment under section 105 of companies act 2013. A member can appoint a proxy who is entitled to attend and vote on his behalf. Provisions are also there on how to appoint proxy. It provides a unique modus operandi to do so.
Who is entitled to nominate a proxy?
Member of the company who has the right to attend or vote at a meeting of the company shall possess the right to nominate another person on his behalf as a proxy (or a representative) to attend and to vote in the meeting. There is no prior desideratum for a proxy that he has to be a member of the company. In certain cases where the company is dealing with charitable objects or companies that are not registered under profit-making as per the act's given provisions, a proxy needs to be a member of the company.
It sets a limit that should not be breached, such as a proxy can act on behalf of members, not beyond fifty and possessing in totality not more than ten percent of the company's total share capital carrying voting rights. Nevertheless, a member who has more than ten percent of a company's total share capital with voting rights could nominate a single person depending the proxies for his total shareholding. That person cannot act as a proxy for some other person or shareholder.
In a scenario where a proxy is nominated for more than fifty members, he has to pick out any fifty members of his choice and corroborate the company before the beginning of the stipulated period for vetting. If a proxy fails to deliver fifty members' names, then the company would consider the first fifty proxies received by default as legit.
Deficiencies of proxy
When it comes to giving views on the agenda by proxy for which the meeting is conducted preliminary, he is not entitled to such rights. He does not have a right to vote by show of hands. The proxy will not be included for a quorum. Under this law, a proxy does not have any right to speak at meetings. It has certain provisions by which the company could allow him to speak on a particular matter.
Prerogatives of proxy
– A proxy is entitled to attend the meeting.
– A proxy possesses the right to vote on the poll; under the given circumstances, a proxy would be eligible for the right to demand on the poll as per section 109 of the company act.
Limitations on proxy
Any member of the organization with company 8 registration will not have any right to nominate any other person as his proxy until and unless such person also has a membership of the company.
– Once nominated as a proxy, he will not be allowed to act as a proxy for more than fifty members and members possessing in totality more than ten percent of the total share capital of the company carrying voting rights.
Looking to pass a resolution without a physical meeting?
See how you can do so using right technology during COVID times.
A member who has more than ten percent of the company's total share capital with voting rights can nominate a single person as a proxy, with the condition that such person will not be allowed to act as a proxy for another member or shareholders.
The stipulated time duration for the deposit of proxy forms
Before the 48 hours of the meeting, the instruments nominating the proxy has to be lodged with the company. Provision subjected to articles needing longer than 48 hours will have effects as if 48 hours had been defined.
In conclusion
It is no brainer that the law determining voters via proxies in India is too obsolete. Changes need to be legislated to widen the gamut of the proxy's rights, and this should be the need of the hour. Intrinsic rights, such as the right to speak, should be bestowed upon them. A proxy must be part and parcel of the management and in every decision making. Any results from the meeting should not be presented to proxies as a fait accompli. Adopting practices by which the company can enhance shareholders and proxy's participation. More engagement with them would provide efficient management and better decision making. To make it more democratic, the first step in this direction could be providing them with the right to speak and the right to vote by show of hands.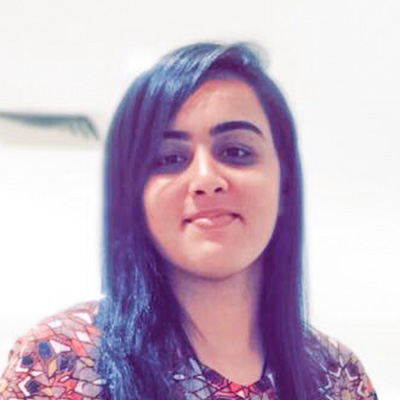 Bhavika Rathi
Bhavika Rathi has completed Masters in Commerce, is pursuing Company Secretary and is associated with Legalwiz.in as Intern working with Operational Executive of the company. She is handling various MCA related compliance and doing Trademark Registration.