Trade Marks Registry & Jurisdiction in India
Any individual, start-up, small and medium business or big corporates can apply for trademark registration in India. The trademark application for registration should be filed at the appropriate trade marks registry (India). The jurisdiction for filing a trademark application is also called the 'Appropriate Office'. The appropriate trademark office for filing a trademark application for anyone is on the basis of the applicant's principal place of business.
In case, there is no principal place of business for any applicant then the local address used to file the trademark application will be treated as the principal address. The terms 'local address' is used in relation to the agent's address for this context specifically. As trademark applications are filed by trademark agents or legal experts, therefore it is possible that the agent's address is used as the local address for a trademark application.
Trade Marks Registry in India And Its Jurisdiction:
The trade marks registry office is situated in Mumbai, Ahmedabad, Chennai, New Delhi and Kolkata.
Below is a brief description of the jurisdiction of every trademark registry (India)
Jurisdiction of Trademark Registry (India)
Name of the States covered
Trademark Office Mumbai
Maharashtra
Madhya Pradesh
Chhattisgarh

Goa

Trademark Office Ahmedabad
Gujarat
Rajasthan


Union Territory of Daman, Diu, Dadra and Nagar Haveli
Trademark Office Chennai
Andhra Pradesh
Telangana


Kerala
Tamil Nadu
Karnataka
Union Territories of Pondicherry and Lakshadweep Island
Trademark Office Delhi
Jammu & Kashmir
Punjab
Haryana
Uttar Pradesh
Himachal Pradesh
Uttarakhand
Union Territory of Delhi
Chandigarh
Trademark Office Kolkata
Arunachal Pradesh
Assam
Bihar
Orissa
West Bengal
Manipur
Mizoram
Meghalaya
Sikkim
Tripura
Jharkhand
Union Territory of Nagaland,
Andaman & Nicobar Islands
The Jurisdiction of every trademark application is very important as the same will have an impact on other important trademark processes at the relevant stages. Therefore, one must carefully choose the jurisdiction of trademark.

Trademark registration in India is a complex process. If you wish to proceed ahead with filing a trademark application, you should always consider seeking expert advice. Legalwiz.In has a team of experts capable of providing smart solutions to your trademark registration and procedure-related requirements.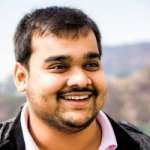 Shrijay Sheth
Shrijay, co-founder of LegalWiz.in, is best known for his business acumen. On this platform, he shares his experiences backed by a strong understanding of digital commerce businesses. His more than a decade-long career includes a contribution to some of the highly successful startups and eCommerce brands across the globe.