Trademark Registration Jurisdiction in India
All marks, such as a word, label, device, numerical or colour combinations, represented graphically to denote a particular service or goods that one deal with, can be registered as a trademark in India.
Any company or individual, even an NGO, can apply for trademark registration in India, by following the procedure laid down for the same, which is discussed in our another blog: Trademark Registration Procedure & Process in India. Also, foreign nationals or foreign entities can apply for trademark registrations in India.
The application of Registration of Trade Mark shall be made addressing the Appropriate Office. The jurisdiction for filing a trademark application is called the 'Appropriate Office'. The appropriate office for filing an application is ideally the Trademark Registry.
TRADEMARK REGISTRATION JURISDICTION:
The Head Office of the Trade Marks Registry is situated at Mumbai and the Branch Offices are at Ahmedabad, Chennai, Delhi and Kolkata.
Each office stated above is having Jurisdiction over certain states:
Name of Ministry (Jurisdiction)
Name of the States covered
Mumbai (Head office)
Maharashtra;

Madhya Pradesh;

Chhattisgarh; and

Goa.

Ahmedabad
Gujarat;

Rajasthan; and

Union Territory of Daman, Diu, Dadra and Nagar Haveli

Chennai
Andhra Pradesh;

Telangana;

Kerala;

Tamil Nadu;

Karnataka;

Union Territories of Pondicherry and Lakshadweep Island

New Delhi
Jammu & Kashmir;

Punjab;

Haryana;

Uttar Pradesh;

Himachal Pradesh;

Uttarakhand;

Union Territory of Delhi; and

Chandigarh

Kolkata
Arunachal Pradesh;

Assam;

Bihar;

Orissa;

West Bengal;

Manipur;

Mizoram;

Meghalaya;

Sikkim;

Tripura;

Jharkhand;

and Union Territory of Nagaland, Andaman & Nicobar Islands
The Jurisdiction of the Application is very important as the same will have impact on any hearing or dealing with the suit or opposition.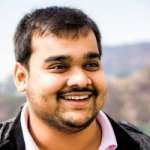 Shrijay Sheth
Shrijay, co-founder of LegalWiz.in, is best known for his business acumen. On this platform, he shares his experiences backed by a strong understanding of digital commerce businesses. His more than a decade-long career includes a contribution to some of the highly successful startups and eCommerce brands across the globe.