Startup India Registration Process Under DPIIT
Since the inception of Department for Promotion of Industry and Internal Trade (DPIIT) under the Startup India Scheme, India is becoming a hub for startups. Be it Zomato, Nykaa, Acko, or even LegalWiz.in, these startups are thriving in their own fields, with support from the government. If you are a business functioning with an aim to bring in innovation, you should opt for Startup India Registration Services. Through this blog, we will try to understand the concept of a startup and the detailed steps of Startup India Registration Process.
WHAT IS A STARTUP?
Startups are scalable business models that are still at their initial stage of operations. After Shark Tank India, the general public is becoming much more aware of the concept of startups. However, not all newly formed businesses get the benefit of being a startup. There is a whole registration process for startups under the scheme by DPIIT. There are many benefits of Startup India Scheme. So, all businesses that work towards innovation and have also obtained DPIIT registration are known as valid 'Startups'.
Since registration is mandatory to become a startup and avail its benefits, let's understand the Startup India Registration Process in detail!
STARTUP INDIA REGISTRATION PROCESS
The Startup Registration Process involves the following steps:
Step 1: Incorporate your business entity
The first step of the DPIIT registration process is to incorporate a business that's also a legal entity. Only a registered partnership firm, LLP or PLC can apply for DPIIT recognition. There are other requirements for registration as a startup, do check if your business is eligible to register as a startup.
Step 2: Create an Account on Startup India Portal
Once your company is formed, you can create your Startup India Login. This is the first step in getting a Startup India Certificate. You can visit the Startup Portal and register your company there. Thereafter, you will be able to apply for the DPIIT recognition. 
Step 3: Fill out the form
As soon as you log in to the portal, you will see an option to apply for the recognition certificate.

As you can see, you just need to select the relevant business entity, and then fill out the form with your company details.
Step 4: Self Certify to certain conditions
While you are applying for the registration as a startup, you need to self certify to certain conditions, such as:
That your business is not a result of any split or reconstruction of an existing entity;
Whether the entity is bootstrapped or funded;
Majority of shareholding is held by Indian promoters;
The the entity is not a joint venture; and
Lastly, that it is an original entity.
Apart from this self – certification, startup India registration process also involves submission of certain necessary documents to support your application.
Step 5: Upload all the Documents
While filing the form, you also need to submit certain mandatory documents, which are as follows;
Certificate of Incorporation
Letter of Authorisation
Aadhar Card of the authorised person;
Copy of PAN of the entity;
Pitch Deck;
IP registration certificate, if any;
Website of the Company; and
Any recommendations from prior investors (if applicable).
All documents required for the startup India registration process are supposed to be filed in a PDF format.
Step 6: Get Startup India Certificate!
Once you submit the form with all the relevant documents, the process of registration is completed. However, the DPIIT will go through the form and scrutinise your application. In case they find any discrepancies, they might even issue an objection to your startup registration. In case of discrepancies in startup India process, you can connect with experts at LegalWiz.in!
If the department finds the application to be free of any discrepancies, they will issue the Recognition number through the DPIIT registration certificate. The DPIIT issues this certificate in 4 to 5 working days. The department then sends the startup India recognition certificate directly to the email ID of authorised person from the entity. Once you get the DPIIT certificate, you can easily start claiming for the ancillary benefits such as angel tax exemption and section 80 IAC tax exemption, available under the startup India scheme.
STARTUP INDIA REGISTRATION FEES
Since the scheme was introduced to support new businesses in India there are no startup India registration fees of the Government. However, if you opt for Startup India recognition services from LegalWiz.in. The packages for the startup India registration process starts from INR. 11800, based on your requirements.
CONCLUSION
LegalWiz.in being a startup itself, understands the necessity of completing this process without many hassles. The team of professionals here strives to support newly emerging businesses. Hence, we do our best to complete your startup India registration process with utmost care and responsibility. We have helped over 500 startups in getting their recognition with the DPIIT, you can be the next!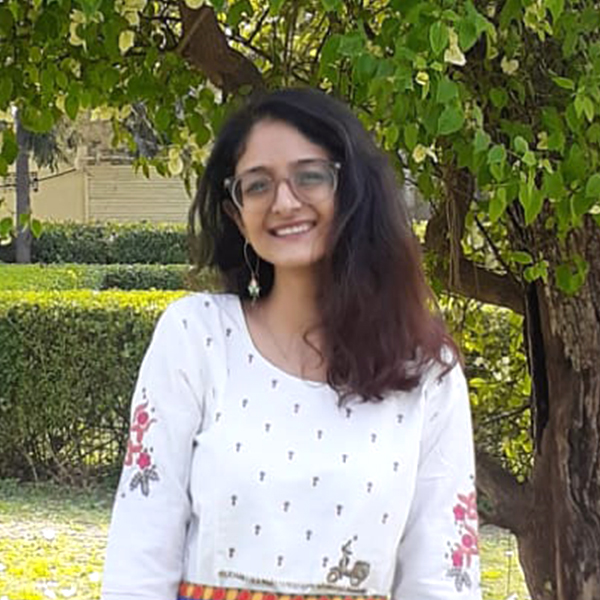 Diksha Shastri
As a writer, Diksha aims to make complex legal subjects easier to comprehend for all. As a Lawyer, she assists startups with their legal and IPR drafting requirements. To understand and further spread awareness about the startup ecosystem is her motto.