5 challenges you face in a startup and how to overcome them
There is no single barrier that can stop the energetic entrepreneur from successfully initiating the startup. This is not to pump you up but as a fact. Here are the five significant challenges faced by most entrepreneurs initially and how they can overcome them.
Finite resources
A few years ago, to initiate a startup, one either had a big check or could raise an investment. Many self-funded entrepreneurs could not pull off. Currently, almost 136000 businesses are coming out every day in the world. Here is the evidence to back the argument. The cost of launching a startup nowadays is significantly lower than it used to two decades ago. With the help of low-cost cloud-based tools and technology, the obstacles in launching the startups are the lowest.
While technology is accessible to everyone, skill is needed to manage, build and market a product. With the rise in remote working, you do not require the office, long-term contract, and computers to initiate the startup. Internet and the access to right talent can make it easier to recruit the team faster.
Also Read: Staying Agile – How entrepreneurs can react proactively to adversities?
Bootstrapping is about using your income or saving to fund a business. If you do not have anything to recruit talents with complementary skills, you can eliminate the high costs by investing time. Even without any expertise, you can launch a product with the help of no-code tools. Funding is also available for those who earn it. It is crucial to note that small or big companies can face the capital crunch, whether a self-funded or early-stage ventures. You will have what it requires to obtain the funds you need to go ahead. Other than that, focus on customers as they are your investors as an entrepreneur.
Know what to do
Internet would give the answer to every question of yours. This zillion of data and information has solved many problems but also caused a new one. How to choose which solution is authenticate? But no one can replace the role of mentor here. Research has shown that founders with mentors have a higher success rate in startups as mentors help founders execute their ideas into reality while making a business profitable. They would be your guide towards your business objectives. That's why it is prudent to have a mentor in your team. If you are building your team, you should recruit someone who has experience launching startups who can be your mentor and service providers.
Getting the right idea
Ideas are everywhere, and it is easy to come up with an idea. But most ideas change when you receive feedback from customers. Many entrepreneurs sometimes quit rather than twisting and pivoting the original plan to meet the customer needs.
While initiating the startup, your idea would be your starting point. It could be your destination as well, or it might change in the process altogether. It is infuriating to switch plans and work. Nonetheless, you cannot put unwanted or undesirable solutions into the lives of people. All the required changes in your business and product, revenue models, branding, and everything concerning business would eventually add up the right idea. A product people wish and suggest.
Recruiting and managing a team
As per the one data, teams are more inclined to build a successful startup compared to solo founders. You require a team with all the skillset. Whom should you recruit? Why should you hire? How can I manage the team and assess the progress? These are some of the questions that you should find the answers to. Here are the suggestions;
– Start early by getting your hands dirty to learn quickly in the area in which you have no expertise. For instance, if you are a non-technical founder, you should start using no-code tools to build and test a prototype.
– Short assessment cycles, make short-term goals and link them with startups progress. Ensure that your team is contributing to the startup's success, not of the department.
Also Read: Building the A-Team for your startup
Find a co-founder if you have a good and healthy relationship with someone you trust and understand; you can start with the partnership initially and later can turn into a co-founder.
Catching the attention of buyers
Getting the right word out in the market enables you to engage with potential customers, garner feedback and pre-sell your product. Here the marketing would come in place.
It is possible to categorize the marketing channels into active and passive, also referred to as inbound and outbound. Passive channels offer customers valuable information about your field of business that people determine to use your products—for instance, content marketing via blog posts. At the same time, active channels are paid marketing. Advertising your products via social media is an example of an outbound channel.
Every significant and growing startup invests in inbound and outbound marketing channels. The best way for you to study the competition and find the right one.
Newcomers and even experienced founders face these challenges, as mentioned above as well. But they are not impossible to overcome.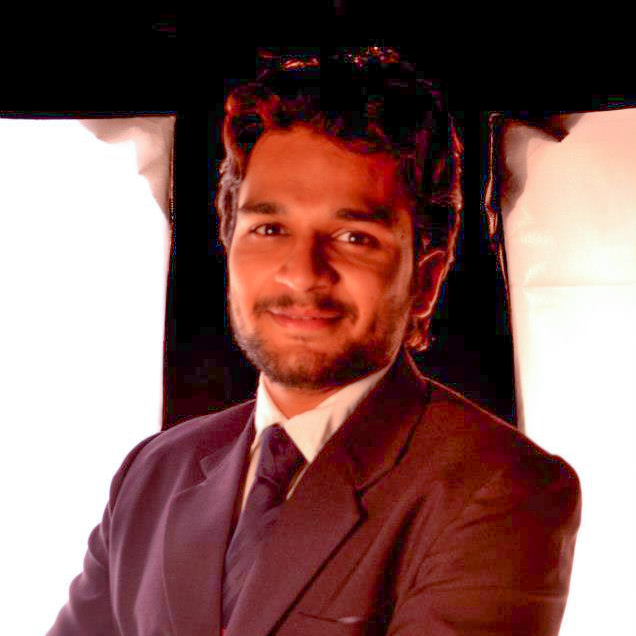 Karan Dave
Karan Dave is a seasoned writer associated as a content expert with Legalwiz.in. He has blended his interests in business solutions and starup economy with the writing capabilities to provide resourceful information for varied audiences.