Service Level Agreement (SLA) : Meaning, Purpose and Types
Trust, clarity, and precision are what make all business relationships successful. With the increasing need for outsourcing, especially within the tech industry, it is very important to have legal agreements in place to protect the rights of all parties to a business relationship. One such legal agreement that we're about to discuss through this blog, is an SLA. The SLA full form means a Service Level Agreement. An SLA is an agreement between a service provider and its customer. The purpose of an SLA is to define the scope of services, the metrics for measuring services, and the consequences of non-compliance. Apart from these major points, other important points related to the service being provided are also a part of any SLA draft. It is easy to get Service Level Agreement (SLA) Draft online. However, with that said it is also the responsibility of the parties to it, to have a clear idea of the terms of an SLA.
Service Level Agreement (SLA) Meaning
The meaning of an SLA is that it is one of the most important agreements between a service provider and its customers. The SLA covers what services the service provider is giving to the customer and also outlines the consideration or payment terms. Further, a valid SLA would also include the basic standard and security measures taken by the service provider to the customer. Hence, it is easy to say that the basic purpose of an SLA is to make it easy for the service provider to manage customer expectations.
Why do service providers need an SLA?
Ever since the trend in outsourcing, SLAs have gained immense popularity. It started in the 1980s with the emergence of IT services outsourcing in India. Following are the major categories of service providers that use Service level agreements to form business relationships with their customers:
Network Service Providers;
IT Service Providers;
Managed Services;
Cloud computing Providers; and
Internet Service Providers.
The above listed type of service providers usually have two agreements that help them with all their clientele:
Master Service Agreement
A Master Service Agreement or (MSA) sets out the generic terms of the service provider. We can safely state that it covers all the basic rules and regulations, scope, etc.
Service Level Agreement
The Master Service Agreement usually acts as a base for preparing the service level agreement format. Hence, the SLA acts as a more specific service-based agreement, whereas the MSA sets out all general terms. 
Confused between a SLA and MSA?
Consult Legal Drafting Experts at LegalWiz.in
Key clauses of a Service Level Agreement
Now that we have a clear idea about the purpose and meaning of SLAs, let's dive into the most important clauses of a Service Level Agreement (SLA):
Party Details
This includes the name, address, age and occupation of both the parties.
Scope of Services
The main idea behind drafting a service-level agreement is to have a definite scope of services. Hence this is the most important clause of an SLA. A well-drafted SLA will also include the exclusions to services mentioned, if any.
Term and Termination
The term of an SLA can vary from 1 year to 5 years. It entirely depends on the mutual discussion of the parties. Most service-level agreements are renewable upon the end of their term unless terminated by the parties in question. Further, an SLA shall also include the various situations under which any party can opt for termination, such as sub-par services by the Service provider, no assistance from the client, breach of other terms of the agreement, etc. Ideally, SLAs also have a notice of termination, where both parties need to give written notice at least one month before the termination of the contract.
Measures of Performance Evaluation
Since the scope of service is the basis of the Service provider getting their payment in a service-based SLA, it is also very important for both parties to have a mutual agreement on how the performance of the services being provided by the service provider is going to be evaluated.
Roles and Responsibilities
This includes roles of both the parties, the service provider and the customer. This includes, security measures of both parties, turn around time, other administrative support etc. These roles and responsibilities also help in evaluating the performance of services as per the standards.
Indemnification
This clause protects the interest of one party in case of any breach of law by the other party. Since Service Level Agreements are usually made in an independent capacity, this clause helps protect the service provider.
Non Competition
When the duties of the service provider as integral to the core essence of your business, you'd like to take certain extra measures to protect your rights. having a non compete clause or a separate non compete agreement will help you in taking measures if the service provider starts a competing trade for someone else.
Confidentiality
When two independent parties enter into a business relationship, they will have to share their confidential information with each other at some point. To protect such information from being misused, you can add a confidentiality clause to your SLA. However, if more important information is being shared, then you can also enter into a separate Non-Disclosure Agreement.
For a better idea of the concept, also read: "What is a Non-Disclosure Agreement?"
What are the types of a Service Level Agreement (SLA)?
A service level agreement (SLA) can be divided into the following three types on the basis of the purpose it is serving:
External Service Agreement or Customer Service Agreement
This is the most common service-based SLA in India. When a company or service provider enters into a contract with its external customer, directly, a Customer Service Agreement or external service agreement is applicable.
Internal SLA (Service–Level Agreement)
Most companies today use the internal SLA to define a business relationship between two or more of their departments. This SLA agreement assists in mitigating future clashes between the internal departments of a company.
For example, if the marketing department of a particular company XYZ has to transfer 500 organic leads to its sales department each month, then the sales and marketing departments can enter into an SLA to set out the terms of this requirement.
Multi-level Service Agreements
These are applicable when different services are provided at multiple levels. It usually applies to SaaS (Software as a Service) Providers.
To get a better understanding, if the company from the above example, decides to create a single agreement that defines the terms of the marketing department, the sales department, and the end user-customer, then the multi-level SLA is applicable to them.
How about sorting out legal agreements for your startup?
Get our Essential Business Agreements Kit as a comprehensive solution at ₹2500/-.
Conclusion
As a business owner or service provider, your concern should be on the relationship you're about to create with the other party. To maintain that, you need to get your service level agreement draft after consulting contract drafting counsels. At LegalWiz.in the team of experts strive to assist you by understanding your specific requirements. Contact us now!
Frequently Asked Questions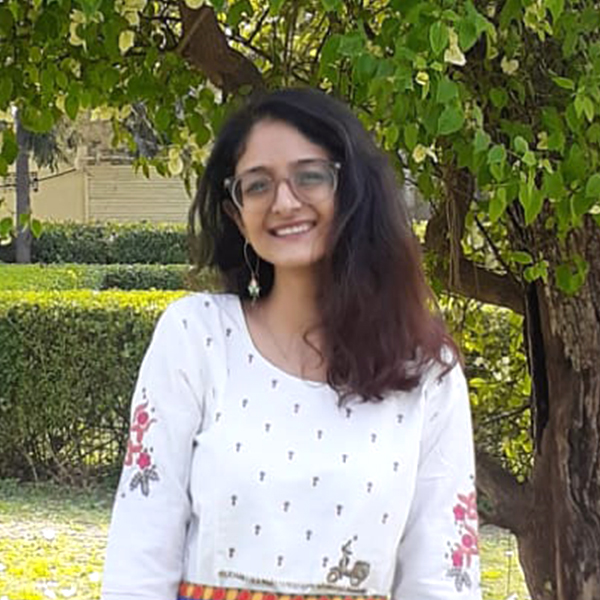 Diksha Shastri
As a writer, Diksha aims to make complex legal subjects easier to comprehend for all. As a Lawyer, she assists startups with their legal and IPR drafting requirements. To understand and further spread awareness about the startup ecosystem is her motto.