Trademark Registration in Ahmedabad – Process, Cost, and Documents Required
A trademark is a unique identifier that makes your company's products and services easily identifiable. Trademark (TM) registration protects the owner of a trademark against other competitors who attempt to copy their idea or product, and it prevents others from using similar marks. A registered trademark guards commercial goodwill, gives legal protection, Advertises a product, and creates an asset. Trademark registration in Ahmedabad is one of the popular options since it has one of the trademark registries present with jurisdiction over the State of Gujarat, Rajasthan, and Union Territories of Daman, Diu, Dadra, and Nagar Haveli. Trademark applications in Ahmedabad can be submitted online or offline. Let's take a look at the process, cost, and documents required for TM registration online in Ahmedabad.
Process of Trademark Registration in Ahmedabad
A business owner can have the much-needed legal protection of their brand by following the trademark registration process as mentioned below:
Before submission
Choose the right Trademark Class: Firstly, you have to pick the apt Trademark class for registration of your goods or services. Picking the right class for registration is very important.
Use Our Trademark Class Search Tool:
Perform Trademark Search: Secondly, you need to check if anyone else has already registered a similar Trademark. You have to conduct the process of trademark search on the IP India trademark public search website.
Application Submission
Apply for Trademark registration: After that, you have to fill out and submit a Trademark application either at the Trademark Registry or online on the IP India website. You can start using the TM symbol next to your Trademark after successful submission.
After Submission
Examination of Application: The registrar of a trademark will examine the application submitted and inspects whether it is in compliance with prevailing law or not. Hence it is always advisable to go for a professional/consultant/trademark attorney for a trademark application to avoid any delay in the TM procedure.
Publication in Trade Mark Journals: After the process of examination, the Registrar of Trademark will publish your brand name in the Indian trademark journal. If no objection is raised, it gets registered. This is certainly the most important part of trademark registration. And there should not be any opposition within 3 months from the date of publication. When there is no opposition, the Registrar of Trademark will proceed toward the issuance of a Trademark Registration Certificate.
Registration Certificate: After that, you will receive your registration certificate if there was no opposition or if the Trademark registry found your replies to the opposition to be satisfactory. The Registrar issues the Registration Certificate with the Trademark Registry seal. You can now start using the trademark symbol (®) beside your brand name.
Renewal of Trademark: Finally, you need to renew your Trademark every 10 years. Trademarks can be renewed infinite times; hence, you can perpetually protect your logo, brand name, etc. A registered trademark is considered an Intellectual Property of the business and becomes part of the Intangible Asset of the company hence its renewal is also of equal importance to rip the benefits for a longer period of time. For example: Well know brands like McDonald's, Starbucks, etc makes sure that renewal of their trademarks happens on time to stay ahead of other competitors.
Other points to keep in mind:
Objection after Examination of Application: After examining the application if the trademark officer finds any issue with it, they will issue a show cause notice and the status of an application will be considered as Objected. The trademark applicant has the right to appear before the Trademark Officer and address the objections or take help from a trademark attorney/consultant for the same.
Opposition after Publication: In case of Opposition to the application, a Notice of opposition is received from the third party and replied with a counterstatement. Evidence submission, its reply, and hearing take place with the trademark officer. Application either proceeds to registration or goes to Appellate Board for further processing.
Hearing on trademark Opposition: The hearing takes place in front of the Hearing officer after the submission of evidence by a third party and response by the applicant/ his trademark attorney. Based on the outcome of the hearing the application either gets approval to be registered or rejected and goes for review by the IP Appellate Board for further processing.
Fees & Cost for Trademark registration in Ahmedabad
There are 2 elements to the cost of TM Registration:
Government Fees: It is based on the type of applicant and business registrations taken by the applicant. Government fees are INR. 4,500 if the applicant is an individual or sole proprietor and INR. 9,000 if the applicant is other than an individual and no MSME or Startup India registration is taken for the business.
Professional Fees: It is based on professional service providers. Fees vary depending upon the services included in packages.
Following are the packages we offer with the service inclusions for your reference:
Business Package from INR. 6,499
Online TM Application under 1 class
Trademark Search Report
Authorisation Letter (GPA)
Stamp Duty on Authorisation Letter
Suggestion for selection of class for Application
Final Application Filing using Registered Attorney
Filing of Applications for Individuals or Start-Ups or Small Companies
Executive Package from INR. 8,199
Online TM Application under 1 class
Trademark Search Report
Authorisation Letter (GPA)
Stamp Duty on Authorisation Letter
Suggestion for selection of class for Application
Final Application Filing using Registered Attorney
Filing of Application for Individual or Start-Ups or MSME
MSME Certificate
Premium Package from INR.10,999
Online TM Application under 1 class
Trademark Search Report
Authorisation Letter (GPA)
Stamp Duty on Authorisation Letter
Suggestion for selection of class for Application
Final Application Filing using Registered Attorney
Filing of Applications for other categories of Applicants (LLPs, Pvt Ltd, Public Ltd, OPC, etc)
Documents required for trademark registration
You need the following documents for Trademark Registration in Ahmedabad:
Proof of Applicant: This includes documents such as PAN, Address Proof of applicant, and Certificate of Registration/Incorporation in case of applicants other than individuals.
Brand Name/ Logo/ Slogan: You have to provide the details of the Trademark that you're trying to register.
Proof of TM Use: Documentary proof such as invoices, registration certificates, etc. with the brand name/Logo.
MSME/ Start-up India Certificate: This works as proof of business. Additionally, partnership firms and body corporates (other than an individual) can avail 50% rebate on Government fees if they provide their MSME OR Start-up India registration certificate.
Power of Attorney: You have to file TM-48. It is a legal document that allows a Trademark attorney to file the Trademark on your behalf with the Trademark registry.
Board Resolution: Additionally, for private limited or public limited companies, it is mandatory to provide a board resolution from all the directors that allowed the company to apply for a Trademark. Private limited and public companies can only apply for a Trademark after receiving the approval.
User Affidavit: Moreover, for claiming specific user data, you have to submit a user affidavit. This depends on the Trademark being registered. Your Trademark Attorney will ask for it before application submission.
How to check TM Application Status
Following are the steps to check the status of the TM Application:
Go to IP India online website,
Select Trade Mark Application/Registered Mark from the left-hand side menu,
Select National/IRDI Number,
Enter Trademark Application Number, enter the captcha and click on View Button
It will state your trademark Application Status with the Status of the Application. Moreover, Alerts will show you the next steps in the procedure.
Frequently Asked Questions: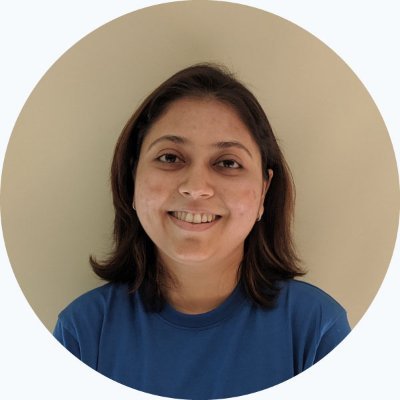 Hiral Vakil
She is a Chartered Accountant by profession with 5+ years of experience in the fintech startup ecosystem. She enjoys writing content and sharing her knowledge on topics related to accounting, taxation, and corporate finance.