Types of Companies in India
The first and one of the most difficult decisions while starting a business is choosing the right business structure. While keeping in mind the benefits related to fundraising, separate existence, and growth opportunities, company registration in India is quite popular. However, what comes next is often confusing to the general public at large. Even after you choose that you want to register a company, you have to select from the various types of companies functioning in India. However, there's no need to worry at all. Through this article you will get an insight on all the types of company in India!
What are the types of company? 
As per the prevailing laws, a company means any company incorporated under Companies Act, 2013 or under any previous company law. The companies act, however, provides for the registration of various different types of company based on many internal and external factors. Further, these company types have sub-categories which include various different types of companies.  For example, types of companies based on members or types of companies based on the liabilities, and others. Let's take a look at each type and its sub-types. 
Types of companies based on number of members
Certain types of companies exist on the basis of the minimum and maximum number of members it can have. Hence, before you proceed with the company registration process, you need to ensure that you have chosen the right type of company. Let's look at the member classification: 
Private Company
To incorporate a Pvt ltd company in India, there must be at least 2 members and at most 200 members at the time of incorporation. You can also increase the members of a private limited company post its incorporation. Even though the members can transfer ownership freely at any time, it is mandatory to maintain this statutory limit at all times.
Also Read: What is private limited company? 
One Person Company
An OPC or one person company is also a sub type of the private companies in India. However, it is tailor made for a one man army, ie., a sole business owner. The one person company registration process is quite simple and easy as compared to the other types of the companies in India. As the name suggests, there can only be one (1) member in an OPC at all times. 
Public Company
From all types of company, the concept of public company is quite popular for large scale enterprises. It is common in large scale projects because you need a minimum of 7 members to start a public company in India. Besides, there is no upper limit on the members of a public company.
Types of Companies based on Liability
The classification of companies on the basis of the liabilities of the owners also plays an important role in choosing the appropriate business structure. Let's take a look at the types of company on the basis of liability of members (shareholders). 
Company Limited by shares
When you divide the capital of a company in small portions, it is the 'share capital'. The shares and shareholding displays the interest of the owner in his/her business. In this type of company, the liability of the shareholder is limited to his shareholding in the company. In case of any losses, etc the shareholder shall only be liable up to the extent of the unpaid amount from the total shares subscribed by them. This type includes private companies, public companies, and OPC. 
Company Limited by Guarantee
In some Private and public companies, members don't divide the capital into shares. Here, the capital from members is in the form of a guarantee. In this case, the subscribers to a memorandum of a company will subscribe to a certain guaranteed amount of capital and sign the subscribers sheet. In this case, the amount they subscribe to is equivalent to their ownership in the company. The fun part is, even this company is free to issue shares if required. 
Unlimited Company
The least popular option from these types of companies are unlimited companies in India. As the name suggests, the liability of members of an unlimited company is limitless. Here, they can even be held personally liable to make up for company losses. 
Other types of company
Foreign Company
When a company is incorporated in India but owned by foreigners, it is a foreign company. A company is said to be a foreign company when more than 50% shareholding of the company is owned by foreign nationals. Foreign company registrations are at a trend with the increase of the global interest in our nation's economy.
Section 8 Company
Section 8 of the Act provides for a special category of companies. Hence, this type of company is 'section 8 company'. The purpose of registering these types of company is not to generate profits. It is created entirely for charitable purposes. So, all NGOs in India are section 8 companies. Since this is a special type of company, it is important to note that before section 8 company registration, you have to obtain certain important approvals.
Producer Company
In simple terms, a producer company is a legally organised body for farmers. Here, the object of the company is producing, procuring, harvesting, selling and exporting the goods that their members produce. These goods are usually farming products. This type of company is introduced in India to give an organised structure to the farmers.
Small Company
A small company is not a different type of company. In fact, it is a special status given to certain companies post registration based on their financial status. Read this article on "Small Company: Definition and Exemptions" to understand if your company is a small company or not. 
Also Read: HR Policy
Subsidiary Company
When the majority of controlling powers of one company is given to another company (holding company), it becomes a subsidiary company. Usually, the other company controls the composition of its Board of Directors or its more than 50% of voting powers. When 100% of the matters are with a holding company, then it is a wholly owned subsidiary.
Holding Company
Holding company is the type of company that has power over any subsidiary company.
Conclusion
It is vital for business owners to make well informed decisions for their businesses. This article covers all types of companies in India. Besides, LegalWiz.in experts are here to guide you through the entire process of choosing and incorporating your business. Don't hesitate, we're just a click away!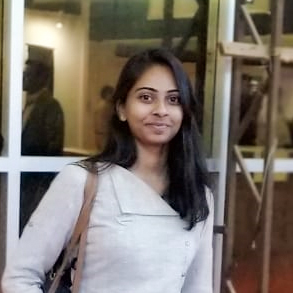 CS Prachi Prajapati
Company Secretary with a forte in content writing! Started as a trainee, she is now leading as a Content Writer and a Product Developer on technical hand of LegalWiz.in. The author finds her prospect to carve out a valuable position in Legal and Secretarial field.