Types of Companies in India
Nowadays, entrepreneurs opt for company form of organisation and look at the scope of entering into Corporate World. Various types of companies can be formed according to the requirement of business and its activities. In this blog, we will discuss the basic types of a company in India.
A company, as per the Indian Companies Act, 2013 is a company Incorporated under Companies Act, 2013 or under any previous company law. The Act prescribes following types of Companies in India on different basis.
Types of Companies based on Number of Members:
Commonly known types of Companies like, Private Company and Public Company are defined based on number of members (shareholders). In any company, except OPC, the membership can be held by any individual or even a body corporate. Even foreign nationals or NRI can participate as members in such companies.
1. Private Company:
For a Private Limited Company, the minimum number of members is 2, which can be extended to maximum 200 at once. The said statutory limit is required to be complied all time. Understand here what is Private Limited Company in India.
2. One Person Company:
A type of Private Company itself, One Person Company is commonly known as OPC. OPC is significantly different from other types of companies because of number of member. In OPC, there is only 1 member at any time during its existence. Here, this member must be an individual and an Indian resident.
3. Public Company:
In Public Company, there is no limit as to maximum number of members. However, minimum number of members is provided. A public company is registered with minimum of 7 members. The companies listed on stock market are such Public Companies. Such Companies are able to attract funds from pubic through Public Offers (IPO or FPO).
Types of Companies based on Liability:
1. Company Limited by Shares:
In this form of Company, the capital is introduced in the form of Shares i.e. the capital of the company is divided into a small portion, known as shares. The shares are considered interest of the shareholder in the company. The number of equity shares held, measures the ownership of the shareholder in the company.
If there requirement for capital arises in the company, the shares can be issued for subscription by shareholders. In this type of company, the liability of the members is limited up to the unpaid capital on the shares subscribed.
Further, this form of company can be registered as private limited company, One Person Company or register as a public limited company also, based on number of members and nature.
2. Company Limited by Guarantee:
The company can be either private limited company or a public limited company also, where the capital is not divided into shares. Here, the capital to be introduced by the members, are in nature of guarantee.
The subscriber to the Memorandum subscribes the amount guaranteed and puts signature against the amount guaranteed.
Here, the percentage of the ownership is based on the amount guaranteed. Whenever the requirement of capital arises, the members introduce the capital to the company. The liability of members is limited up to the amount of guarantee provided only.
These companies can also issue shares, where the shareholders are also liable up to the amount unpaid on the shares as discussed above. However, the shareholding is not criteria of deciding the ownership.
3. Unlimited Company:
In this type of company, the liability of the members is not limited. In case of any debt arises, the liability of the members does not limit to their part in company, rather it extends to their personal assets also. In present scenario, this type of company is not being chosen to be incorporated by the entrepreneurs.
The liability of the members arises at the time of winding up or bankruptcy or otherwise, whenever the capital is to be raised or debt is to be paid. Most popular type of company is Company limited by shares. The companies can be further bifurcated in different types such as private or public company i.e. based on the nature of the company. Based on activities, it can be branched into Charitable Company, Nidhi Company, etc.
Other Types of Companies:
1. Foreign Company:
As the name suggests, foreign company is owned by foreigners. An entity is registered as foreign company when foreign participation is shareholding increases to more than 50%. Businesses registered outside India find it most accessible way to setup business in India. Such businesses are registered as Indian Subsidiary of foreign company.
2. Section 8 Company:
It is registered as company under Section 8 of the Companies Act; hence, known as Section 8 Company. It is registered for charitable purpose and as non-profit organisation. Such company enjoys special status and certain exemption as it is registered as Section 8 Company. Let me bring this to your attention that for Section 8 Company Registration, special approval from respective authorities is required.
3. Producer Company:
A producer company is basically a company registered to deal with the primary production of its active member related to farming. The main objective includes production to its selling and exporting also.
A producer company is registered with ten or more member being producers; or any two or more producer institutions; or its combination. Alike any other company, the liability of its members is limited to the extent of unpaid share capital by its members. The producer company is deemed to be a private limited company under this Act, however, the threshold of the number of members does not apply to same.
4. Small Company:
Small Company is a special status given to registered companies. You are not required to incorporate a new company, but it is a status it derives because of its financial and other positions.
A company is said to be small company, if it follows below mentioned conditions:
Not a Public Company
Paid-up share capital: Not exceeding fifty lakh rupees
Turnover: Not exceeding two crore rupees, as per profit and loss account for the immediately preceding financial year
Further, this does not apply to any holding or subsidiary company; Section 8 company; or a company governed by any special Act.
Small Companies enjoy certain exemptions under Companies Act, 2013 in terms of compliance.
5. Subsidiary Company:
Referred as subsidiary, it is a company in which other company controls the composition of its Board of Directors or its more than 50% of voting powers. In case, where 100% voting powers are held by single holding company, the subsidiary is known as Wholly Owned Subsidiary (WOS) of the holding.
6. Holding Company:
Holding company is a company having controlling power or majority of voting powers of another company (subsidiary as referred above). Holding company is also called as parent company.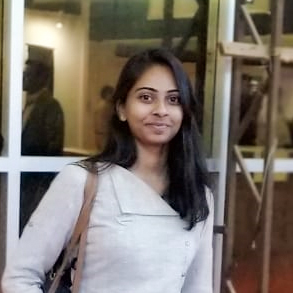 CS Prachi Prajapati
Company Secretary with a forte in content writing! Started as a trainee, she is now leading as a Content Writer and a Product Developer on technical hand of LegalWiz.in. The author finds her prospect to carve out a valuable position in Legal and Secretarial field.