Understanding The Basics of Freelance Agreement!
A freelance agreement or freelancer contract is the most essential legal document a freelancer should have. A freelancer is a self-employed person who usually lacks a long-term commitment to a single employer. Freelancers enter into different projects with different employers (clients) for a fixed term to provide their services. When the freelancer enters into a freelance agreement which is a type of an independent contractor agreement, it sets the deliverables of parties, creates a base for mutual expectations, and includes other basic terms which protect interests of both parties.
Freelance Agreement Templates are available easily online in 2023. With that said, it is still vital to understand the freelance contracts before entering into any obligations!
The need for freelance agreements
With the kind of access, we have to technology these days, freelancing has become the primary source of income for a lot of skillful individuals. Even companies are saving a lot of resources by hiring skilled individuals on a project to project basis. The best way to understand the need for a freelance agreement is by looking at the purpose from both parties' viewpoints.
Also Read: Master Service Agreement
Purpose of freelance agreement for freelancer
Since the freelancer is not employed by the firm hiring them, it becomes difficult for them to protect their interest in the following ways –
Helps freelancers understand the expectations of the client;
Ensures clearance of payment;
Sets boundaries on the scope of work;
Helps in escaping unnecessary liabilities;
Acts as legal proof in case disputes.
Why do companies need freelancer agreements?
The reasons why it is important for a company or business to have a freelance agreement are:
Avoids waste of resources such as time, money, and energy;
Makes their standards and expectations clear;
Protects the confidential data of the company;
Protects from any unnecessary liabilities; and
Acts as proof in case of any legal dispute.
Need to measure performance of your service provider?
A well drafted Service Level Agreement will serve the purpose!
What is the format of a freelance agreement?
There is no fixed format for a freelancer contract. They can also be used interchangeably with independent contractor agreements. All freelancer agreement draft formats are based on the needs of the parties. However, here is the list of the most basic clauses that must be a part of the freelancer contract:
Details of parties
The name, age, occupation, and address of both parties should be a part of all freelance agreement.
Project details
Freelance agreements usually happen on a project-to-project basis. As a result, all the details of the project must be a part of the agreement. Details such as start date, expected end date, other deliverables of the parties, etc.
Payment terms
Most freelancers charge on an hourly basis. However, it depends on the type of work that the freelancer is engaged in. Hence, it is very important to clear these terms in the agreement itself. The date of payment, mode of payment, and consequences of non-payment, etc. all should be covered in the agreement.
Ownership of IP rights
Generally, all IP rights of the work/product created by freelancers remain in the ownership of the company. The reason is the fact that they are getting paid to make the IP for the company. However, there might be cases where a freelance programmer is letting a company use certain rights of their IP. Hence, to have clarity, the ownership and licensing of IPs should be clearly specified in the contract.
Term and termination
The term means the duration till which the contract will remain valid. Usually, the freelancer contracts are valid for a specific time until the end of a project. However, the parties are given the option to terminate the agreement at any point by giving advance notice of around one month. The most common grounds for termination are poor communication, failure to deliver on time, misappropriation of the standards, etc.
Exclusivity
This plays a vital role for the freelancers. It is very important to mitigate future risks of legal battles by clearly stating whether the services they are about to provide to the service provider are exclusive or not.
Non-solicit and compete
This clause is important for the business owner. It helps them in securing the fact that the freelancer will not solicit any person working with them for any other work outside the scope of the Agreement. You can even opt to enter a separate non compete agreement with the freelancer to protect your rights.
Confidentiality
When they enter into a business relationship, both parties will have to share their confidential information with the other, be it data related to clients, trade secrets, or IP rights. The confidentiality clause ensures that such data is protected, and is not used for any other purpose than as stated in the agreement.
Worried about sharing confidential information?
Get your NDA today!
Indemnity
This clause protects both parties to a legal agreement from being liable for the wrongful actions of the other party.
What are the common uses of the freelance agreement?
Most businesses need freelance agreements when they hire the following professionals on a project-to-project basis –
Content writers;
Video Editors;
Designers;
Programmers;
Marketing consultants; and
Photographers.
Another essential legal agreement for startups is a vendor contract, you can read more in "Vendor Agreement: Format and Applicability".
Conclusion
To conclude, we can state that freelancer agreements are contracts that make freelancing easy for all the parties involved. If you have started your freelancing journey only recently and are not aware of your rights, connect with the LegalWiz.in experts to get your independent contractor agreement draft today!
Freelance Agreement FAQs
What is the cost of Freelance Agreement Template?

A freelance agreement standard draft usually costs around 4000/- INR. However, the exact costs depend of your specific requirements.
Is a Freelance Contract same as an Independent Contractor Agreement?

Freelance Contracts are a type of Independent Contractor Agreements. Since the freelancer is not an employee of the company, they fall under the category of an 'independent contractor'.
Is a written Freelancer Agreement mandatory?

It is not mandatory to have a legal agreement before you enter into a freelancing business relationship. However, it is advisable to have a written freelancer contract to set mutual expectations and protect interests of both parties.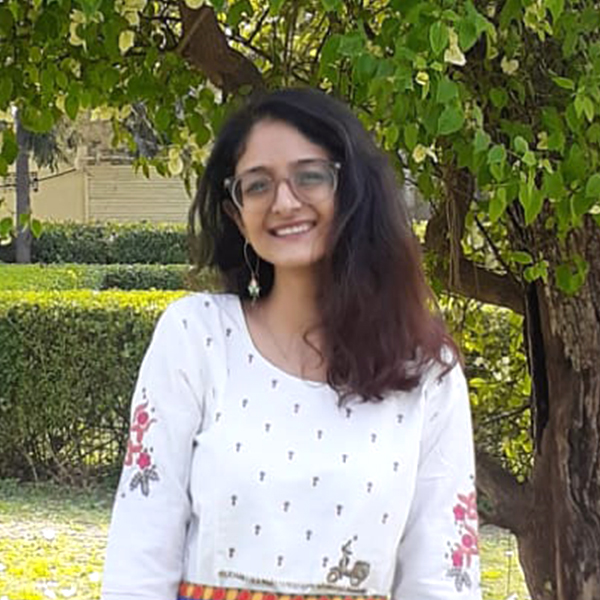 Diksha Shastri
As a writer, Diksha aims to make complex legal subjects easier to comprehend for all. As a Lawyer, she assists startups with their legal and IPR drafting requirements. To understand and further spread awareness about the startup ecosystem is her motto.