Company Registration for Online Sellers: Legality, Procedure and Requirements
It is an arduous and time-consuming process to create a new business in India. Entrepreneurs looking to open businesses must first obtain registration to run them. Figuring out how to register an online business can be a tough task. Company registration can be done in two ways in India for online companies, either as a private company or as a public company. You need to have a clear understanding of the Companies Act, 2013, to register your online company in India. Under this Act, any organization that wants to register as a company must apply. This article shares details on the process for company registration in India for online enterprises.
What you need to know to register an online business
To start a company you have to meet the following requirements:
Gather your Directors: Your proposed company should have a minimum of two directors, with at least one being a permanent resident of India. These visionaries will play a crucial role in shaping your company's path to success.
Individual or Organization: Whether you're an individual ready to take charge or an organisation looking to expand its digital presence, you should be at least 18 years old to kickstart your entrepreneurial adventure.
Meet the Capital Requirement: Every company needs some financial fuel to get off the ground. In India, the minimum authorised capital required to start a company is INR One Lakh. This capital will lay the foundation for your business operations and future growth.
Set Up Your Registered Office: A registered office is more than just an address. It's the nerve centre of your online company, where communications and official correspondences will flow. Ensure that your registered office address in India is capable of receiving and handling all necessary communications.
Meet the minimum Shareholder requirement: To ensure a robust foundation, your company must have a minimum of two shareholders. These individuals or entities will have a stake in your company's ownership and contribute to its overall growth.
Pro Tip: While there is no limit on the paid-up capital, it's advisable to have it set at a value higher than the face value of the company's shares. This strategic move can provide added financial stability and flexibility as your online venture takes flight.
Procedure to register an online business
As mentioned before, all online businesses do need to be registered with the MCA. To register your new company as an online seller, all you have to do is follow thee simple steps:
Step 1: Obtain Digital Signature Certificates (DSC)
Firstly, you must ensure that all the to-be directors and shareholders have their digital signature certificates in place. This will authenticate your online transactions and make the registration process seamless.
Step 2: Reserve Your Company Name
After that, use the RUN service available on the MCA portal as part A of the SPICe+ form to apply for a name reservation. Choose a unique and catchy name that represents your online selling business perfectly.
Step 3: Complete the Incorporation Process
Finally, fill out part B of the SPICe+ form, providing the necessary details and attaching required documents such as the Agile Pro form, SPICe+ AoA (Article of Association), and SPICe+ MoA (Memorandum of Association), and submit it on the MCA portal.
For a detailed guide on company registration, you should read: Private Limited Company Registration Process – A Simplified Guide
Documents Required to register an online business
For entrepreneurs wondering how to register an online business, a very important aspect are the documents required. Here is a detailed list of the documents that will be needed:
For Indian Nationals:
Self-attested copies of Aadhar cards: Firstly, provide copies of the Aadhar cards of all directors and shareholders. Make sure the copies are self-attested.
Self-attested copies of PAN cards: Secondly, submit self-attested copies of the PAN cards of all directors and shareholders.
Self-attested identity proofs: Include self-attested copies of identity proofs such as Voter ID, Passport, or Driving License for all directors and shareholders.
Self-attested proof of address: Finally, provide self-attested copies of recent utility bills or bank account statements as proof of address for all directors and shareholders.
For Foreign Nationals:
Passport-size photographs: Firstly, include passport-size photographs of all foreign national directors and shareholders.
Proof of nationality: Provide a copy of proof of nationality, such as a passport, for all foreign national directors and shareholders.
Address proofs: Submit copies of address proofs, such as Driving Licenses, utility bills, or bank account statements, for all foreign national directors and shareholders. Additionally, these documents must be notarized and apostilled.
Documents for Registered Office:
Proof of address: Firstly, include a recent utility bill as proof of the registered office address.
Copy of Rent Agreement (if applicable): Secondly, if the property is on rent, provide a copy of the rent agreement.
No Objection Certificate (NOC) from the owner (if applicable): Finally, if the property is on rent, obtain a No Objection Certificate (NOC) from the owner.
Ensure that all the documents provided are not older than two months.
Pro Tip: It is important to keep all proofs recent and updated, as documents older than two months may not be considered valid during the registration process.
Shareholder: Corporate Entity or Artificial Judicial Person
If a corporate entity (company, LLP, etc.) is one of the shareholders, then the corporate entity's certificate of incorporation must be attached along with the resolution passed by the corporate entity to subscribe to the shares of the company under incorporation.
Cost of Registration to register an online business
Finally, you need to pay the registration fees after all of this is completed so that the company can be submitted for registration. It has to be registered in the state where you work. The RoC will then issue you a Certification of Incorporation if all goes well, ensuring that your company is a registered one. You can then start conducting your business as soon as that is done. Legalwiz provides various packages for company registration for online sellers. With our packages, you can get your company registered from the comfort of your home.
Business Package starting from INR. 7,999
All expenses & Government fee
2 Director Identification Numbers (DIN)
2 Class III Digital Signatures
MOA and AOA Drafting
Name approval with SPICe+
PAN and TAN Number with Certificate of Incorporation
The additional cost of INR. 2,000/- per class III DSC in case of more than 2 applicants
Executive Package Starting from INR. 10,999
All inclusions of the Business Package
GST Registration
MSME Registration
INC-20A filing
First Auditor and Bank Account opening Resolutions
Employment Offer Letter, Contract & Employment Appointment Letter
Website and Disclaimer Policy
Premium Package Starting from INR. 36,999
All inclusions of the Business Package
Accounting for up to 250 entries in the entire FY
Annual compliance filing with MCA for a year
ADT-1 filing for the first year
ITR filing for the first year
GST Return filing for 12 months (Upto 100 invoices per month)
DIR-3 KYC for 2 DIN holders
Conclusion
Whether you choose to register your company as a private or public entity, ensure you comply with the Companies Act, 2013, which outlines the regulations for company registration in India. Following the step-by-step procedure on how to register an online business, including obtaining digital signature certificates, reserving your company name, and completing the incorporation process, will set you on the path to success. Don't forget the importance of providing the required documents for registration. Whether you are an Indian national or a foreign national, gather the necessary self-attested copies of identification, proof of address, and other essential paperwork. Ensure that all documents are up-to-date and meet the stipulated timelines. After successful registration, you will receive the coveted Certification of Incorporation!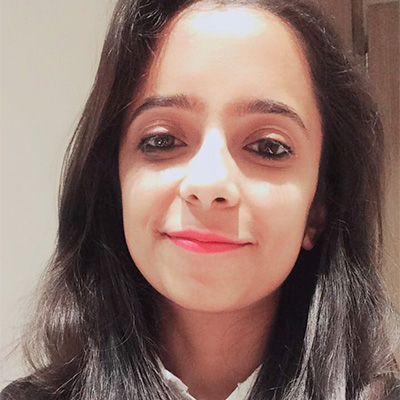 Jaya Ahuja
ACS Jaya Ahuja is an Associate member of Institute of Companies Secretaries of India having good experience in legal and secretarial matters. She had written various articles and had done rigorous search on Companies Act 2013.