How To Decide A Company Name For Your Business
One of the first and most important decisions you need to take while incorporating a company in India is how to decide company name. The name that you choose for your company creates the first impression of your brand. Choosing a company name that the potential customers can remember easily is of utmost important. A company name that is unique, catchy and easy to remember is going to gain more traction than a brand name that is not as appealing to the clientele. Further, reserving company name is also the first step of the online company registration process. This article contains some helpful tips on how to choose company name.
Correlation of brand building and company names
Indian company name plays an important role in building the identity of your brand. The logo, slogan, tagline, etc all is centered around the company name you decide. Further, a unique company name also makes the company registration process easier. If you know how to choose a company name that is catchy and simple at the same time, you will get an upper hand over your competitors. Hence, the name you decide for the company will help you in building your brand image at all stages.
Essentials of deciding company name
Ideally, all company names must have 3 components. These components are as follows:
Decide a distinctive company name
As per the Indian company laws, it is mandatory for all companies registered in India to have a unique name. Hence, out of the three components of Indian company names, the first part must be a distinctive coined term. This part might of the company name can also be referred to as the 'prefix' of company name. Additionally, your company name must also not infringe any trademark registrations. For this purpose, the MCA provides the facility to check company name availability before the incorporation process. This makes it much easier for you to decide company name.
Relevance to business activity
Apart from being unique and distinctive, a good brand name must also have certain extent of accuracy. This means, the company name you decide must be such that it can define the type of company you are running. Hence, it is important that your keep the business object in mind while you choose the company name.
Keynote: While you decide your company name, keep in mind that you cannot use words like India, Federal, Asiatic, Hindustan, Continental, Bharat, National, Federal, Union, Central, etc. since these names are prohibited. The reason being that can be deemed as an association with the government or any political party or religious institution.
Also read: Brand Name Registration
Use of suffix
Using a suffix as the third and last part of a company name is a legal mandate. Even the proposed names you give out while you reserve company name need to have a suffix based on the company structure you select. All companies registered under the companies act 2013 need to end with either –
Private Limited;
Public Limited;
(OPC) Private Limited.
The use of suffix is mandatory as it is an easy proof that the company is established under prevailing company laws, and is registered with the MCA under appropriate ROC.
How to choose a unique company name?
These days with the increasing competition it is so utterly difficult to choose a unique company name easily. You can use the following ideas and try deciding a company name:
A name with alphanumerics
The term alphanumeric denotes a combination of words and numbers. For example, 5star, 7heaven, 7up, etc. these names are unique, and also are easy to remember. As a result, retaining the identity of your brand in the consumers minds.
Use signs and abbreviations
Signs like @, # and & can also be used to choose unique business names. Some examples of such brands are H&M, M&M, and Ben & Jerry's. Besides, use of such symbols and abbreviations makes it easy to remember for the consumers. It also helps in experimenting with marketing ideas for brand building.
Common reasons for company name rejection
The first step in the incorporation process is to reserve company name. Once you apple for reservation the MCA might either approve the company name or reject it. The common reasons of company name rejection are:
The name is not in accordance with the main object of company;
Similar to existing company name/trademarks;
It lacks distinctiveness;
Use of prohibited terms in your company name; or
Displays affiliation with any political parties.
Do's and Dont's on how to decide company name
What to do while choosing company name:
Create a list of all potential names and eliminate the ones you like the least;
Choose a name that is easy to remember and spell;
Keep the long term business goals in mind;
Keep it precise and straightforward;
It must not be too lengthy or wordy;
The name must help people connect with the company;
Conduct trademark search beforehand; and
Get a second opinion.
What not to do while choosing a company name:
Select a name that shows association to any religious institution or seems offensive to some religion, caste, race, community, group, society etc;
Choose company name that might limit a scope of your business; and
List a name that is similar to an existing company name.
Conclusion
We hope this blog helps you in deciding the most effective company name for your brand. If you have a list of names ready, and feel confused, feel free to get in touch with our experts! You can now easily get your company incorporation from the comfort of your house! Get in touch today.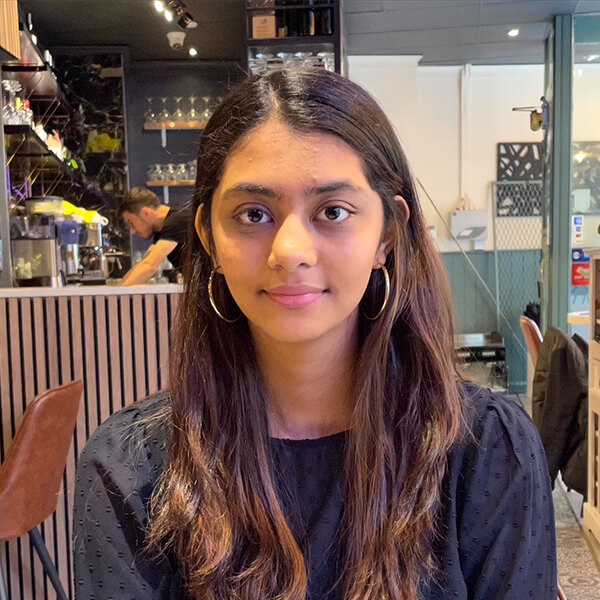 Miloni Shah
Miloni Shah is a 2nd year Computer Science student pursuing her summer internship at LegalWiz.in with a keen interest in all things tech. She intends to make a positive impact through content research and writing.