How to register a company in Delhi – Know the process!
New Delhi- the national capital of India is one of the most ideal cities in the world to begin your entrepreneurial journey. With just the right mix of modernization and cultural legacy, Delhi gives opportunities to everyone. The fact that you are reading this blog means that you are already on your way to make Delhi the base for your new business activity or even the city where you begin your entrepreneurial journey.
This blog will aim to answer all your doubts on how to register a company in Delhi. It will go beyond by explaining the process in as simple way as possible so that you can quickly get started.
First of all, you'll need to choose the type of company structure you want to incorporate. It will determine the laws you'll need to follow, the policies you can set, your way of doing business and the compliances you should adhere to. Let's have a look at the options you have!
One Person Company (OPC) – OPC is a form of Private Limited Company but with only one person as the director who is solely responsible to carry out and manage the business activities.
Private Limited Company (PLC) – Two or more people can start a PLC which requires at least 2 directors and 2 shareholders. Directors can be the shareholders. If that's not the case, then the Directors are responsible for day-to-day managerial activities and the shareholders make the key decisions for the business.
Limited Liability Partnership (LLP) – An LLP is a blend of PLC and Partnership structures. At least 2 designated partners are required for this structure. The Partners enjoy separate legal entities in an LLP.
Sole Proprietorship – This structure is for those who wish to work solely towards their business without any interference of any other entity and person.
Partnership – In a Partnership, 2 or more partners come together to be responsible for all the key decisions of the business without having a separate legal entity of a company.
You will need the support of a practising professional to register your company in Delhi. If you know the process well, it will just make the entire process smoother for you.
Eligibility Criteria
A minimum of 2 directors, of which one must be an Indian citizen who has continuously stayed in India for 12 months at least
2 Shareholders. A shareholder can be a person or a corporate entity too. The Directors can be the shareholders as well
The registered office address of the company must be in India
Documents Required
For Directors and Shareholders
Self-attested copy of Aadhaar Card and PAN (Permanent Account Number) of all the directors and shareholders
Passport size photograph
Self-attested copy of Voter ID/ Passport/ Driving License as identity proof
Self-attested copy of Mobile Bill/ Telephone Bill/ Electricity Bill/ Latest Bank Account passbook with name and address along with the recent transactions as address proof
In the case of foreign nationals, all these documents (apart from the ones issued by the Government of India) are needed to be mandatorily notarized and apostilled.
For Registered Office
Electricity Bill/ Telephone Bill/ Water Bill/ Gas Bill not be older than 2 months as business address proof
In the case of rented property, a copy of the rent agreement
No Objection Certificate (NOC) from the owner of the property (for both, rented and owned)
Registration Process
Companies are registered under the Registrar of Companies (ROC) of Delhi and Haryana. You will need a practising professional to carry out the registration process on your behalf. Your role would be to provide accurate information and required documents to them on a timely basis to complete the process smoothly.
Ideally, it's a 4-step process and takes around 10-12 working days. Explaining them briefly below:
DSC (Digital Signature Certificate)
DSC is used to submit electronic documents securely throughout the registration process. Hence, acquiring DSC for all the directors and shareholders is mandatory. It can be acquired from the Controller of Certification Agencies (CCA).
Name Reservation (SPICe+ Part A)
We move ahead with filling the SPICe+ Part A form, which basically helps you register your choice of name for the company. In the beginning, you can propose 2 unique names. The MCA takes around 2-3 days for approval. In case the first 2 name choices are rejected, you get another chance to submit 2 more choices. Make sure the company names you choose are unique and explain the function and philosophy of the company.
Proposed Company Details (SPICe+ Part B)
Then the following details of the company need to be filled in Part B of SPICe+ form.
Capital Details
Registered Office Address
Shareholder and Director Details
Stamp Duty
PAN and TAN
Attachment of Necessary Document
Declaration Certificate by Director and Practicing Professionals
The stamp duty varies from state to state and the calculation is based on authorized capital. In Delhi, the stamp duty starts from ₹360 for the authorized capital of ₹1 lakh.
Drafting of (SPICe+ MOA and SPICe+ AOA)
These are known as the charter documents for a company
SPCIe+ MOA (Memorandum of Association) consists of 5 clauses including company name, officially registered address, the main objective of the company, liability, share capital and subscribers declaration.
SPICe+ AOA (Articles of Association) outlines the name of the company, official address, equity capital, financial and managerial actions. The practising professional affix DSC of the Directors as well as their own in order to submit with MCA for approval.
These are drafted by the practising professionals helping you out in registering the company.
Agile Pros: As you near the end of the company registration process, the Agile Pros form grants you a GST registration number, credentials for EPFO (Employees Provident Fund Organization) and ESIC (Employee State Insurance Corporation). This form also provides a list of banks for you to choose and open a current account along with Shop and Establishment registration, if applicable.
Form INC-9 is an auto-generated form that needs to be filed once the above forms are filed. It's a declaration of directors and shareholders.
That's almost it! Once the practising professional completes all these processes, all you need to do is wait for the Certificate of Incorporation.
Certificate of Incorporation (COI)
This certificate is issued by the MCA. Once you have received it, it officially means that your company incorporation has been done legally with the MCA. It states the date of incorporation, Company Identification Number (CIN), PAN and TAN along with the registered address of the PLC. The Directors receive their DIN number.
Now that you know how to register your company in Delhi, you can get started. The process more or less remains the same across India, so you won't need to do any additional research. Ready to get started? Connect with an expert from LegalWiz.in today!
Want to Register a Company in Delhi?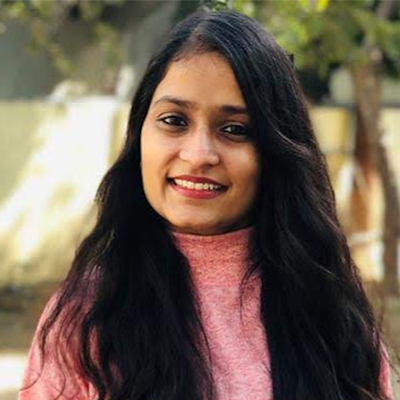 Ruchika Agarwal
Ruchika Agarwal is a professional content writer at LegalWiz.in. She is inquisitive and firmly believes in spreading information to educate readers and bring a positive change in society.