Private Limited Company Registration in Pune
A Private Limited Company is a popular business structure for young entrepreneurs with high growth aspirations. Due to features like limited liability of shareholders, separate legal existence, ease in raising funds, no interference from outsiders, and lower tax rates it is the most preferred type of company registration. Company registration in Pune means starting your entrepreneurial journey from the knowledge capital of India. Since it has some of the prominent universities, colleges, and institutes in India and is known as the "Oxford of the East". Apart from education, other major industries in Pune include manufacturing, automobile, research institutes, and IT-related services. The city always attracts a young and dynamic crowd from around the country which offers enormous business opportunities and scale.
Legalwiz.in has been part of many startups and SME journeys with a team of experienced professionals across India. We provide online services related to business registrations, legal compliances, and tax-related matters. Let's take a look at the eligibility, process, fees, and documents required for private limited (Pvt Ltd) company registration in Pune.
Eligibility for private limited company registration in Pune
Registration of a company in Pune is completely online and paperless. Once you have come up with a business idea and decided to start a business, the following are the eligibility criteria:
A minimum of 2 directors and a maximum of 15 directors are allowed. At least one director must be a permanent resident of India. (Tip: Director and shareholder can be the same person)
A private company must have at least 2 shareholders and may have up to 200 shareholders.
A registered office address in Pune is a must.
The authorized capital of INR.1,00,000 is a must.
All the directors need to obtain Director Identification Number (DIN).
Digital Signature Certificate (DSC) of all the directors and shareholders is a must.
Process for company registration in Pune
The Ministry of Corporate Affairs (MCA) governs company registration in India, and each state has the Registrar of Company (ROC) appointed to look after the process. Following is the step-by-step process of new company incorporation:
Step-1: Apply for the Digital Signature Certificate (DSC) of all Directors and shareholders,
Step-2: Apply for Name Reservation of proposed company in SPICe+ form Part A,
Step-3: Drafting and filling of web forms i.e, SPICe+ Part B, Agile Pro, SPICe+AOA(Article of Association), SPICe+MOA (Memorandum of Association).
Step-4: Payment of company registration form fees and stamp duty online through the MCA portal for further processing of an application.
ROC will issue the Certificate of Incorporation (COI) after the thorough verification of the application. Please keep in mind that a bank account needs to be opened in the name of the company within 30 days of company registration to deposit the paid-up capital amount collected from shareholders as per the companies act,2013.
Document Checklist
All the documents should be self-attested, recent, and not older than 2 months. Below is the list of documents necessary to register a new company in Pune:
Documents of Indian National director/shareholder:
Copies of PAN and Aadhar of all the directors and shareholders
Passport size photograph
Voter ID/Passport/Driving License as Proof of Identity
Address Proof i.e, Mobile Bill/Telephone Bill/Electricity Bill/Latest Bank Account Statement
In the case of a foreign national director/shareholder:
Notarized and apostilled Proof of Nationality i.e, a copy of a passport

Notarized and apostilled Address Proof i.e, Driving License/Bank Statement/utility bill
Passport size photograph
Documents for Registered Office
Business address proof i.e, Electricity Bill/Telephone Bill/Water Bill/Gas Bill
Copy of Rent Agreement in case of rented property
No objection Certificate from the owner of the Property
Government Fees
While registering a company there are 2 types of government fees. The first one is a stamp duty which is based on authorized share capital and the state of company registration. And another one is MCA form filing fees which are as per slab based on authorized capital. Government fees start from INR. 1300 for a company with a minimum authorized share capital of INR. 1,00,000 in Pune. In case someone wants to apply for a particular name for the proposed company, fees of INR. 1,000 is applicable for each name reservation form filing.
Subsidiary Company Registration in Pune
Foreign Direct Investments (FDI) are instrumental to the economic growth of a country like India. And keeping the same in mind Indian government allows NRIs and foreign nationals to invest in India by permitting 100% FDI through automatic routes in most industries. We see offshore offices of many MNCs in Pune due to the same reason. Some of the benefits of registering a subsidiary in Pune are permanent establishment in a resource-rich environment, easy and online registration process, strategic control over operations, and limited liability of investors. NRIs or Foreign Nationals can register a new subsidiary private limited company following the same process as mentioned above in no time.
FAQs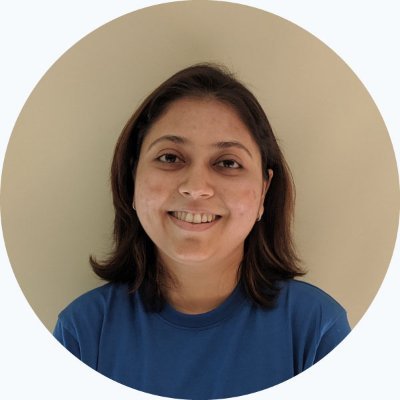 Hiral Vakil
She is a Chartered Accountant by profession with 5+ years of experience in the fintech startup ecosystem. She enjoys writing content and sharing her knowledge on topics related to accounting, taxation, and corporate finance.