LLP Registration in Pune
Introduction
Also called Oxford of the East, Pune is the second-largest city in Maharashtra. It's a leading metropolitan city when it comes to education, the IT sector, the manufacturing sector, etc. If you're thinking of starting a business in Pune, going for LLP registration may be the right choice for you. Let's go through this article to understand why in-depth.
Why should you choose Pune?
Over the last couple of years, Pune has grown manifold becoming one of India's hubs for new ventures, primarily in the IT sector. It's also a leading city when it comes to education-related businesses. With a flourishing economy and high per-capita economy, Pune is one of the best cities to start a business. Pune is full of people from all over the country and has an extremely young population making it perfect for startups.
Why you should go for New LLP formation in Pune
An LLP or limited Liability Partnership is a type of business structure that gives you the advantages of companies and Partnership firms. For a new startup, going for an LLP is perfect because it carries a low cost of registration, very few complications, and no minimum capital. Additionally, you can always convert an LLP into a company later on once the startup takes off and you have the kind of capital required for a company.
Advantages of LLP registration in Pune
Limited Liability Partnerships have their own separate legal identity like companies. Because of this, the partners are not personally liable for the LLP's actions. The liability of each partner is limited beforehand based on their contribution to the LLP.
While LLPs all have to bring something to the table, it doesn't have to be monetary. Their contribution can just be work experience or certain required skills.
Limited Liability partnerships can easily be transferred from one owner to another. This makes Limited Liability Partnership registration in Pune a great choice.
Important Documents for new LLP Registration in Pune
For Limited Liability Partnership registration in Pune, the to-be partners have to provide the following documents:
Copies of the to-be partners' PAN Cards
Identity proof of copies of the to-be partners (Aadhar Card, Passport, Driving License, etc)
Copies of the to-be partners' Address Proof (Electricity bill, water bill or any other utility bill)
Additionally, the following documents have to be provided for the registered office for LLP formation in Pune:
Proof of address for the Registered Office (Utility Bills)
NOC (No Object Certificate) from the owner of the property if the registered office is on rent
A copy of the Rental Agreement if the registered office is on rent
DSC (Digital Signature Certificate) of at least two partners
Procedure for LLP Registration Online
The first step for LLP registration process is to apply for DIN or DPIN. At Least two partners need to apply for DIN. This is because you need a minimum of two directors for LLP registration.
The second step is to apply for DSC. Once again at least two Partners need to apply for this for LLP registration.
After this, you have to apply for a name reservation for an LLP. You can do this by using the RUN service which is available on the MCA (Ministry of Corporate Affairs) website.
After all of that, you can apply for Limited Liability Partnership incorporation via FiLLiP form which is also available on the MCA website.
Finally, you need to draft and submit your Limited Liability Partnership agreement within 30 days of incorporation.
Some other pointers for LLP Registration online in Pune
Every Limited Liability Partnership requires a minimum of 2 partners for incorporation
At least one of the Partners needs to be Indian and residing in India.
LLP registration takes only about 15-18 days via LegalWiz.in's service. (depending on MCA approval)
Limited Liability Partnerships have no minimum capital requirement. However, every partner must contribute something to the LLP, be it monetary or non-monetary.
Partners also have to apply for DIN (Director identification number) or DPIN (designated partnership identification number)
LLP Registration Fees
The LLP registration fees in Pune are as follows:
Business Package Starting from INR 8,699
All expenses & Government fee
2 Class III Digital Signatures (DSC )
Name Application under RUN LLP
Certificate of Incorporation
PAN Number & TAN Number
LLP Identification Number
2 Director Identification Numbers (DIN)
DSC & DIN for additional partners at extra cost
LLP Deed Drafting along with franking
Executive Package Starting from INR 10,999
All inclusions of the Business Package
One additional Name Application under RUN LLP
GST Registration Application
MSME Registration
Draft of Bank Account Opening Resolution
Draft of Employment contract & NDA
Draft of Employment & Appointment Letter
Draft of Website Policy
Draft of Disclaimer Policy
Premium Package Starting from INR 29,999
All Inclusions from the Executive Package
All expenses and Government fee
DSC & DIN additional partners at extra cost
Accounting up to 250 entries in the entire FY
Annual Compliance filing with MCA for a year
All ITR filing for the first year
GST return (up to 100 invoices per month) for 12 months
DIR-3 KYC for 2 DIN holders
Conclusion
The decision to pursue Limited Liability Partnership registration in Pune offers several compelling advantages for aspiring entrepreneurs. An LLP structure combines the best of both worlds – the benefits of corporations and partnership firms. With low registration costs, minimal complexities, and no mandatory minimum capital, LLP formation serves as a strategic choice for startups. Furthermore, the flexibility of converting an LLP into a company as the business gains momentum and capital provides added versatility.
Frequently Asked Questions
Can one person go for limited liability partnership registration in Pune?

There are a minimum of two partners required for limited liability partnership registration in Pune. However, if you want to start a business as one person, you can always go for one-person companies.
Do LLPs have Directors?

LLPs do not have directors or shareholders. They only have partners/members. The job of the director is done by partners.
Do LLPs in Pune has to charge TDS?

Limited liability Partnerships are not required to charge TDS while making payments to their partners. They can easily set off any payments made by any of the partners via remuneration.
Who is the owner of an LLP?

All the partners in an LLP own that limited partnership firm. They are the ones that manage all day-to-day activities as well as the finances of the LLP.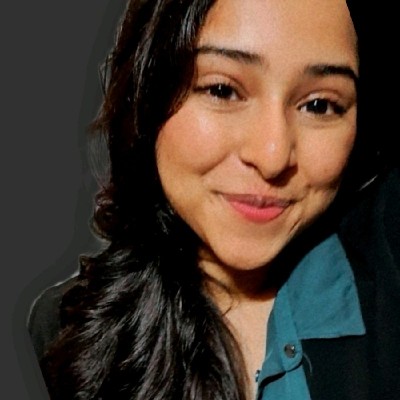 Monjima Ghosh
Monjima is a lawyer and a professional content writer at LegalWiz.in. She has a keen interest in Legal technology & Legal design, and believes that content makes the world go round.