Private Limited Company Registration in Bangalore
Bangalore's industries encompass a variety of heavy and light manufacturing, as well as high-tech service sectors. Industries like automobiles, mining, steel production, and cement making are common in Bangalore while IT services such as telecommunications, aerospace industry, biotechnology research & development (B&R), banking, and financial institutions also thrive in the city. Due to the availability of a highly skilled workforce, favorable economic framework, and easy accessibility to cutting-edge infrastructure, it is known as a start-up headquarters in India. Hence, Bangalore is a popular choice for private limited company registration amongst new entrepreneurs since it is home to many world-class tech companies and the fastest-growing city in India.
Why go for Company Registration in Bangalore?
For founders, it is important to conduct extensive research and analysis of the competitive landscape and the different types of business structures available before registering a company in Bangalore. While the Ministry of Corporate Affairs (MCA) governs the company registration process in India, one can go for registration of a Private Limited Company (Pvt Ltd), One Person Company (OPC), Limited Liability Partnership (LLP), or Public Limited Company depending upon the suitable structure and future business plan. OPC registration or LLP registration will be ideal structures for a close group of people with minimal external contribution. Whereas Pvt Ltd is considered most favorable due to features like ease in raising/borrowing funds from outsiders, accessibility to foreign parties, limited liability of owners, and clarity in management and ownership. Let's take a look at the process, fees, and requirements for company registration in Banglore.
Requirements for company registration in Bangalore
Company registration in Bangalore is completely online and paperless. The following are the requirements for company registration:
The proposed company must have a minimum of 2 directors. And at least one director must be a permanent resident of India.
A minimum of 2 shareholders is a must.
The proposed company needs to have a registered office address in Bangalore.

The authorized capital of INR. 1,00,000 is a must. (Pro Tip: There is no limit on paid-up capital however it is advisable to keep the paid-up capital more than the face value of shares of the company.)

The company must have a unique name.
Company Registration Process in Bangalore
New company registration forms are filed online through the MCA portal. And the Central Registration Center (CRC) processes them after submission. Following are the steps to register a company in Bangalore:
1. Apply for the Digital Signature Certificate (DSC) of all Directors and shareholders,
2. Apply for Name Reservation of the proposed company in RUN (SPICe+ Part A form),
3. Drafting and filling of web forms i.e, SPICe+ Part B, Agile Pro, SPICe+AOA(Article of Association), SPICe+MOA (Memorandum of Association).
4. Payment of company registration fees and stamp duty on the MCA portal for further processing of an application.
Document Checklist
Please keep in mind that all the documents required should be recent and not older than 2 months at the time of private limited company registration. Below is the list of documents necessary to register a new company in Bangalore:
In the case of a director/shareholder who is an Indian National:
Self-Attested copies of PAN and Aadhar of all the directors and shareholders
Self-Attested Proof of Identity i.e, Voter ID/Passport/Driving License
Passport size photograph
Self-Attested Address Proof i.e, Mobile Bill/Telephone Bill/Electricity Bill/Latest Bank Account Statement not older than 2 months
In the case of a director/shareholder who is a Foreign National:
Notarized and apostilled proofs should be provided in the case of a foreign director/shareholder:
Passport size photograph
Proof of nationality i.e, a copy of a passport
Address proof i.e, Driving License/Bank Statement/utility bill
Documents for Registered Office
Business address proof i.e, Electricity Bill/Telephone Bill/Water Bill/Gas Bill
Copy of Rent Agreement in case of rented property
No objection Certificate from the owner of the Property
Self-attested copies not older than 2 months
Government Fees
While registering a company there are 2 types of government fees. Stamp duty is the first one which is based on authorized capital and the state of the company registration. And another one is MCA form filing fees which are as per slab based on authorized capital. Government fees start from INR. 2,020 for a private limited company with a minimum authorized share capital of INR. 1,00,000 in Bangalore. In case someone wants to apply for a particular name for a proposed company, fees of INR. 1,000 is applicable for RUN form filing. All the government fees are paid online on the MCA portal.
Subsidiary Company Registration in Bangalore
Foreign Direct Investments (FDI) are instrumental to the economic growth and development of any country. Keeping the same in mind the Indian government allows NRIs and foreign nationals to invest in India by permitting 100% FDI through automatic routes in most industries. We see offshore offices of many MNCs in Bangalore due to the same reason. Some of the benefits of registering a subsidiary in Bangalore are permanent establishment in a resource-rich environment, easy and online registration process, strategic control over operations, and expansion with limited liability. NRIs or Foreign Nationals can register a new subsidiary private limited company following the same process as mentioned above in no time.
Looking to register a Subsidiary Private Limited Company in Bangalore?
Choose LegalWiz.in for expert solution.
Frequently Asked Questions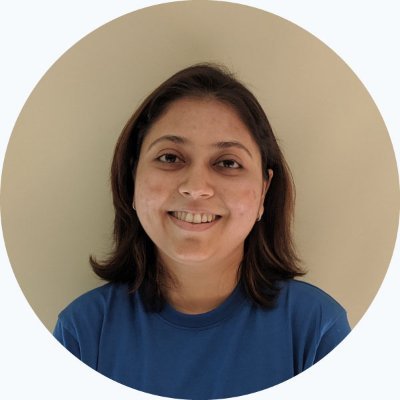 Hiral Vakil
She is a Chartered Accountant by profession with 5+ years of experience in the fintech startup ecosystem. She enjoys writing content and sharing her knowledge on topics related to accounting, taxation, and corporate finance.