Why You Should Trademark a Slogan for your brand
Advertising plays a major role in creating a long-lasting impression of any brand. Advertisements with catchy phrases, slogans, or taglines receive much more traction than the others. A catchy slogan can eventually become an integral part of your brand identity. And that is exactly why you should trademark a slogan!
Let's understand all the factors involved in the process of Registration of a slogan as a Trademark.
How Are Slogans/Taglines Useful For A Business?
Slogans or Trademarks are a collection of words that are used along with the brand name or logo, to create a unique impact. Slogans act as a supportive instrument in retaining the brand in the consumer's mind. For example, you will immediately think of McDonald's when someone says "I'm Lovin' it".
There are many pioneers of different industries that have used slogans, catchphrases, and taglines to create hype in their target market. Let's first understand the importance of a slogan for new businesses before we can talk about protecting it legally.
Why Is It Important to Trademark a Slogan?
The following points underline why you should trademark a slogan for your brand:
1. Increased Credibility
When you trademark a slogan, your brand's credibility increases, and people start associating the slogan with your brand name – especially when your slogan is entirely distinctive and unique.
2. Easier to Be Remembered by the Public
Catchy slogans can have the same effect as the advertisements we watch on Indian television — they get stuck in our heads. If you have a catchy, unique slogan for your brand, people will automatically start recognising your brand by the slogan. For example, "Daag Acche Hai" became so popular, that we know when it is mentioned, the advertisement is related to Surf Excel.
3. Protection From Infringement
When it comes to creations of the mind, it is very hard to justify the thin line between infringement and inspiration. So, if you have a tagline that has been an asset to your branding, it is very important to take all steps necessary to protect the brand! If you trademark a slogan that is vital to your branding, you get exclusive legal rights to use it.
4. A Legal Proof of Ownership
Once you have legal proof of ownership of your mark, you have the exclusive right to protect your slogan from being infringed by third-party impersonators.
A recent example is a case between two brands selling shampoo. Joy Creators was using the slogan mark "Poshan wala Lotion" since the year 1996 and in 2013 Nature's Essence came up with a slogan line "Sampurna Poshan wala Loshan". The Delhi High court ordered in favour of Joy Creators and helped them secure their distinctive slogan trademark.
Apart from these benefits, all benefits of registering a conventional trademark also apply to slogan trademarks.
Planning to trademark a slogan?
Register a TM online with LegalWiz.in
Basic Requirements to Register a Slogan Trademark
Just like all other conventional and non-conventional trademarks, trademarking a slogan also comes with certain conditions:
The slogan must be distinctive enough to recognize your brand.

For example, over time "Just Do it" has become a distinctive catchphrase for Nike.

To trademark a slogan, you need to make sure that it is not descriptive of goods and products that you are trading in.

For example, the slogan "gives you wings" is not at all descriptive of an energy drink and hence, Redbull succeeded in getting its slogan registered.

If a slogan is not distinctive enough but has acquired a whole new meaning by extensive use and goodwill of the brand, one can register it as a trademark.

"Darr ke aage jeet hai" is not distinctive as such. It can be confused easily with a motivational quote. However, with the amount of Goodwill the brand has gained by using it, the slogan has acquired distinctiveness and is now a registered trademark slogan.

The phrase must be used extensively in the market while promoting the brand to make it registerable.
Procedure to Trademark a Slogan in India
The procedure for getting registration of slogan is similar to that of registration of your brand name or logo. The steps include:
Filing the TM Application
Examination by the Registrar
Reply to Examination report within one month
Show Cause Hearing
Advertisement in TM journal
Third-Party Opposition
Registration or Refusal
You can also read the detailed process of Trademark Registration in India.
Pepsico and Parle Agro Battle Over Being Bold!
Pepsi Co. has been a registered trademark owner of the slogan "For the Bold" since 2013. The slogan has extensively been used in the production and marketing of Nacho Chips – Doritos. In 2020, Parle Agro came up with a drink called "B-Fizz". They soon started advertising the brand with the tagline "Be the Fizz! For the Bold!" Pepsi Co. filed a suit worth Rs. 2 Crore against Parle Agro.
This recent example highlights how important it is to have legal rights and why you should trademark a slogan.
How Pepsico Also Protected Its Repute!
Pepsi is a soft drink under the label of Pepsi Co. Whereas, Thums Up and Coca-Cola fall under the label of Coca-Cola. Pepsi Co. had launched a campaign wherein they had extensively used the tagline "Ye Dil Maange More" – the tagline has helped skyrocket the branding for Pepsi. However, just a few months later, Coca-Cola launched another advertising campaign wherein they mocked the Pepsi product by using a line similar "Ye Dil Maange No More". Pepsi Co. had filed a suit for infringement of its slogan, and the court ordered in its favour protecting its reputation by passing an injunction order against the mocking advertisement.
Trademark a Slogan for Your Brand Online With LegalWiz.in
It is always a wise decision to get the best expert help when it comes to legal matters. At LegalWiz.in, our team of experts will guide you through each step of the way. Trademark a slogan online, from the comfort of your home! From helping you choose the best available slogan, to warning you about applying a non-distinctive name, we will assist you throughout! We have helped thousands of businesses safeguard their brands, And you could be the next!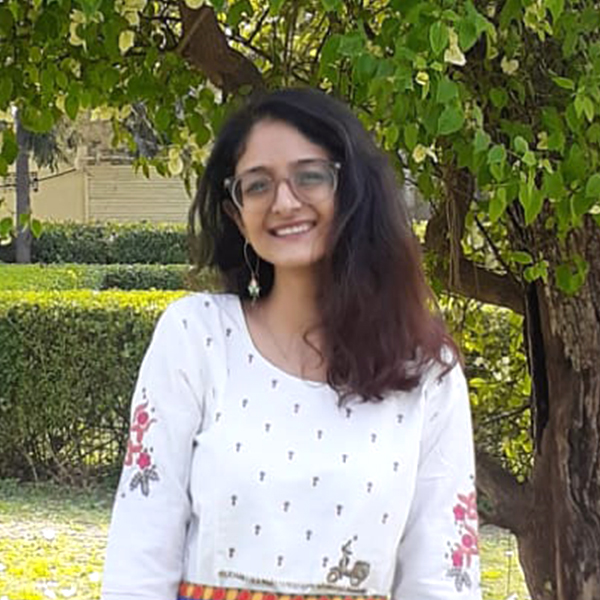 Diksha Shastri
As a writer, Diksha aims to make complex legal subjects easier to comprehend for all. As a Lawyer, she assists startups with their legal and IPR drafting requirements. To understand and further spread awareness about the startup ecosystem is her motto.