Trademark Class 25: Clothing, Footwear, and Headgear
Every recognisable brand has a story. Every clothing line that now dominates stores began as a small business conducted out of a budding fashion designer's living room. Are you also planning to start a clothing line or a fashion brand? If the answer is yes, this blog is for you.
Trademark registration is an important step toward establishing your brand. And all kinds of clothing, footwear and headgear are classified under class 25 for trademark registration. If you're planning to register your fashion brand, that would be under Trademark Class 25.
Important goods included in Trademark Class 25
Shoes, slippers, boots, army boots, sports shoes and other footwear
Shirts, t-shirts, jeans, pants, dresses and all kinds of clothing
All kinds of headgear
All kinds of lingerie
Underwear and undergarments
Socks
Athletic clothing
Athletic footwear
Athletic uniforms
Babies' clothing
Ties
Baseball caps
Caps and hats
Bathing caps
Bathrobes
Bathing costumes
Bathing caps
Beach clothing
Bermuda shorts
Belts made of leather or imitation leather
Bikinis
Bodices
Hosiery
Jackets
Jerseys
Jumper dresses
Knickers
Knitwear
Lace boots
Leggings
Trousers / Pants
Saris
Jeans
Skirts
Waistcoats
Uniforms
TM Class 25 list does not include
Planning to register a new fashion brand?
Register a TM online with LegalWiz.in
List of popular Trademark Class 25 examples
Louis Philippe: Readymade garments, clothing, footwear, headgear
Bummer: Underwear and other clothing
Van Heusen: Readymade garments, clothing, footwear
Allen Solly: Readymade garments, clothing, footwear, headgear
Peter England: Readymade garments, clothing, footwear, headgear
Park Avenue: Readymade garments and hosiery, clothing, fashion accessories
Levis: Clothing, hats, socks, shoes, belts, etc.
Flying Machine: Ready-made apparel, headgear, and footwear
Pepe Jeans: Clothing, footwear, headgear
Zara: Clothing, headgear, footwear
Westside: Clothing, footwear headgear
Pantaloons: Clothing, footwear, headgear
Calvin Klein: Clothing and garments
Raymond: Readymade garments, clothing, fashion accessories
Nike: Clothing, including boots, shoes, and slippers.
Adidas: Clothing, footwear, headgear
Puma: Clothing; Footwear, studs for football boots, headgear, etc.
Reebok: Clothing and footwear
Metro: Socks, footwear, garments, etc.
VKC group footwear: Boots, shoes, slippers, etc.
Relaxo footwears ltd: Clothing, footwear, and headgear
Bata: Footwear, socks, garments, etc.
Woodland: Boots, shoes, slippers, etc.
Paragon: All kinds of footwear
List of goods classified under Trademark Class 25
All trademark goods protected under Class 25 are listed below:
Registering a trademark can be a complex process. With LegalWiz.in, you can register a trademark online from the comfort of your home. All you have to do is reach out to us and our experts will take care of everything for you. So what are you waiting for? Give us a call now to safeguard your business!
Case studies related to Trademark Class 25
Let's take a look at a couple of cases that exemplify how important trademark registration is for your brand protection.
1. Adidas Vs. Forever 21 (2015)
Athletic retailer, Adidas, sued women's clothier, Forever 21, for using its "three stripe" design on a collection of Forever 21 sweatshirts. Adidas argued that it invested millions of dollars to protect its trademark over the years.
Ruling: Adidas voluntarily dismissed the case, which indicates the matter was likely settled outside of court.
2. Louis Vuitton Vs. Louis Vuiton Dak
The high-end fashion brand Louis Vuitton, having a well-known registered trademark, had filed an infringement suit against a South Korean fried chicken, fast-food company named "Louis Vuiton Dak."
Ruling: The court held the South Korean restaurant liable (fined $1250) for trademark infringement because the name was too similar to Louis Vuitton's name. Furthermore, the fried chicken was wrapped in packaging with the iconic LV symbol. Perhaps, Louis Vuitton wasn't a fan of fried chicken. Unfortunately for the fast-food chain, this story doesn't end here. After the ruling, the restaurant changed its name to "Louisvui tondak." This subtle rearrangement of letters was deemed to be too similar to the letter arrangement in "Louis Vuitton." The restaurant was fined again ($14.5 million dollars) for non-compliance.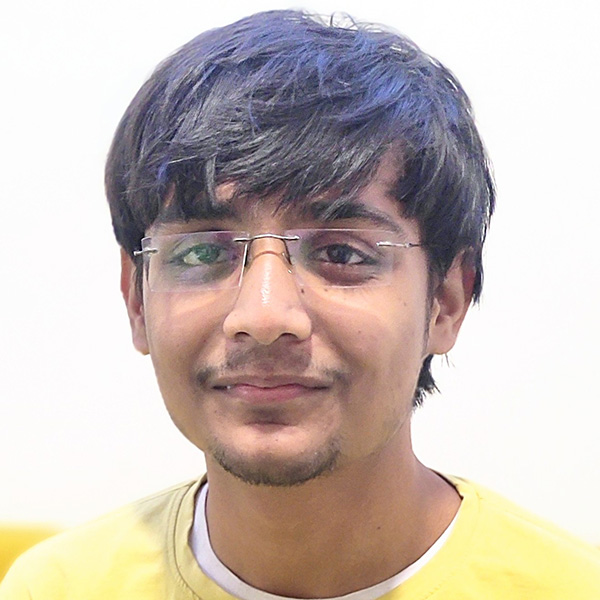 Miheel Parmar
Miheel Parmar is a professional content writer at LegalWiz.in with a keen interest in all things tech. He firmly believes in content as a medium to positively impact audiences globally and can be found reading books when he is not writing.