How to Choose a Trademark Class for Trademark Registration?
A Trademark is a unique identity of a product or business. It can be represented as a graphical representation, text, colour combination, sound, smell, taste or even a name giving a full-fledged definition to a brand. The present blog discusses choosing an appropriate trademark class for registration from the trademark classification. Branding is a creative process and requires considerable research and brainstorming.
Take the example of FedEx, a reputed international logistic firm. Its logo at first seems to be a simple typographical play. When looked closely it shows a hidden arrow between the lower indent of the letter 'e' and the letter 'x'. The arrow is a representation of speedy and prompt services as well as forward movement.
The FedEx logo is a registered trademark of Federal Express Corporation. Hence, it cannot be imitated or recreated by any other company.
Once a unique identity/ mark has been created which represents your product/ business identity, it is logical to get it protected from unsolicited use. Trademark registration in India provides you with the necessary brand protection.
The primary step toward trademark registration is to choose the appropriate trademark class for your product offerings.
The Government Of India has codified the classification of goods and services based on the NICE Classification established by the NICE agreement executed in 1957. A new edition of goods and services is published annually. Each class categorizes specific goods or services under which the trademark needs to be searched for a particular product.
A product is of two types, that is, goods and services. All goods and services are classified into 45 classes. The trademark classification is divided into two groups. Trademark classes 1-34 covers 'Goods' and trademark classes 35 to 45 are for 'Services'. One is required to choose an applicable class/es from 45 classes based on product offerings
Selection of class for a trademark can often be a confusing affair and requires the technical expertise of a legal professional. Professional guidance helps you decide the range of protection offered under a specific class or the need for registration for multiple trademark class/es.
A Trademark search is the second step toward trademark registration. Based on the availability of the required trademark, one can proceed further in the trademark application process. Moreover, one needs to perform a class search to identify the applicable classes of any product before getting into the process of trademark search.
Say, for example, trademark class 12 is categorised for vehicles. Hence a company launching a new car or truck has to search for the trademark name under class 12. If the required trademark is available for registration or in other words if the trademark is not registered in anyone else's ownership under that specific trademark class, it can be applied for registration. Find the right class by performing a trademark search for class on our tool (below) to identify the appropriate class for your product.
Choose the Correct Trademark Class With Our Class Search Tool:
While selecting an appropriate class for specific goods and/or services, one should keep the following things in mind:
1. What trademark class will give you maximum protection?
For example, if you're dealing in baby apparel, you should search for trademark availability under trademark class 25 which gives you broader protection for goods such as clothing, footwear, and headgear. This is because you might want to extend the product line in future to include adult clothing in your business expansion plan.
2. What best represents your product?
If you are in the Beer manufacturing business, you may find trademark class 33 the obvious choice for your product trademark registration. On the contrary, beer is clubbed under trademark class 32 as it is considered a non-alcoholic beverage.
3. Do I need a single class or should I apply for multiple classes?
If your business ranges in different types of products or industries, then you may be required to register the trademark under the particular trademark class or classes for better intellectual property protection. Big businesses like Reliance group have got their logo registered under multiple classes which specify their varied business interventions as in Petrochemicals, Telecom, Retail and digital etc. Key considerations of trademark class 99 application will answer all your questions related to filing a multi-class trademark application
Likewise, Flipkart, though a single company is registered under four different classes due to the varied products or services in which it is involved. Trademarking under multiple classes protects the owner up to a broader range.
Registering a trademark is made simple, affordable and speedy through LegalWiz.in, your expert legal advisor. Our team of proficient and experienced lawyers, chartered accountants and company secretaries is available on call to guide you with choosing from the suitable trademark classification for required goods and services for filing application/s and to complete all the legal formalities for you, making it a stress-free procedure for you.
WISHING YOU HAPPY ENTREPRENEURSHIP !!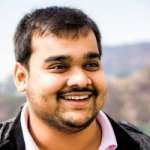 Shrijay Sheth
Shrijay, co-founder of LegalWiz.in, is best known for his business acumen. On this platform, he shares his experiences backed by a strong understanding of digital commerce businesses. His more than a decade-long career includes a contribution to some of the highly successful startups and eCommerce brands across the globe.