Dabur India Trademark Infringement Case: Why Trademark Registration Is Important
Trademark is a type of intellectual property that can distinguish your goods or services from those of your competitors. In India, the Trade Marks Registry was created in 1940, and the registry presently administers the Trade Marks Act, 1999, and its guidelines. Trademark registration is extremely important in protecting your logo or a component of your brand from third-party misuse.
Unfortunately, there are a lot of people in India who lack awareness of intellectual property rights. In this blog, we're going to discuss a recent trademark infringement case involving Dabur India Limited to understand why it's important to register a trademark in India to save your business from all sorts of malicious activities aimed at misleading your customers.
Dabur India Trademark Infringement Case
Dabur India recently got relief in a trademark infringement case. The Delhi High Court ordered for blocking of certain websites operating in the company's name. "DABUR" has been a registered trademark of Dabur India Limited since the 90s. These websites were illegally using the word 'DABUR' in their domains with a clear intention of misleading customers into believing they represented Dabur India.
The FMCG giant had filed a trademark infringement suit against these fake websites. They got an interim injunction from the Delhi High Court. The company had filed a lawsuit seeking a permanent injunction and damages for violation of its property rights. It included the brand name "Dabur", copyright in its packaging and labelling.
John Doe Order
Granting interim relief to the FMCG giant by issuing a John Doe Order for blocking the websites, the Delhi High Court stated that Dabur India would suffer "irreparable loss." It was further stated by the high court that the domain names are intentionally deceiving in nature and definitely scam the general public, resulting in immeasurable damage to the general public.
A John Doe order is a blanket cease-and-desist order issued against unknown individuals. These are pre-infringement injunctions designed to protect a creator's intellectual property rights.
Below is the list of blocked websites:
daburdistributorships.in
daburfranchisee.in
daburdistributor.com
The fraudulent websites were also found to be showcasing the company's products in order to get franchisees and distributors to sign up to sell the company's goods. Some of these websites were also charging distributors and franchisees for their services. As it was stated by the honourable High Court, this was not just an effort to violate and pass off, but a complete impersonation of Dabur India Limited.
Trademark Registration is crucial
The high court ordered the registrar services to ban these domain names to preserve Dabur India's rights and prevent any malpractice or financial loss to the public, distributors, and franchisees. The Department of Telecom and the Ministry of Electronics and IT were also notified to issue orders to internet service providers (ISPs) to take down these websites.
This case is a perfect example of how trademark registration can save your brand and your customers from fraudulent activities and malicious third-party impersonators. Trademark definitely should be treated as a kind of insurance for your brand. Especially if your business is in its initial stages, it should be your top priority to register a trademark in India. It ensures brand security in the long run. You only have to get it renewed every ten years and it will safeguard your brand forever, the impact it can create for your brand will definitely last forever.
Why You Should Consider Online Trademark Registration In India
Here are a few of the many reasons why you should register a trademark in India:
Legal Safeguarding
Trademarks are intellectual property and you have the exclusive right to the trademark that represents your goods or services. The symbol "TM" can be used after filing the trademark application and ® after the registration is complete.
Brand Building
Apart from legal protection, trademarks are important for building your brand as well. Your customers are going to associate your products or services with the logo of your brand, which should be a registered trademark.
Stand Out From Your Competitors
A brand name registration is valid for the full class of goods or services covered and it will make customers distinguish your products from the competition clearly. Customers uniquely recognise products with distinct trademarks and trademarks are important for creating a customer base for your products.
Conclusion
Whether you are an entrepreneur just starting out or want to expand an existing business, our experts at LegalWiz.in are always available to assist you. It's always a wise decision to let experts take care of legal matters like the trademark registration process. It allows you to focus on your core duties as an entrepreneur. Give us a chance to be a part of your success story. Just leave all your legal worries to our team of expert professionals!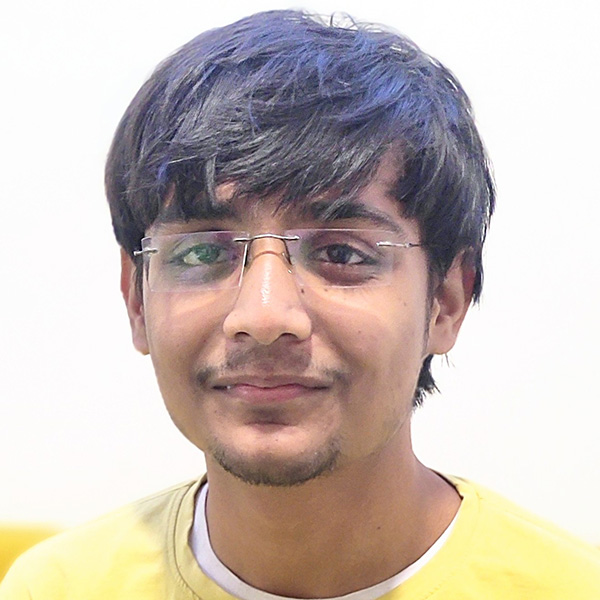 Miheel Parmar
Miheel Parmar is a professional content writer at LegalWiz.in with a keen interest in all things tech. He firmly believes in content as a medium to positively impact audiences globally and can be found reading books when he is not writing.