How to register company after reforms – Process & Cautions
India has secured its position in top 100 countries in world in terms of World Bank's "Ease of Doing Business" raking. The Government however foresee to secure position in top 50 nation clubs before end of the year. Ministry of Corporate Affairs has increasingly participated to improve the position of the country in this regards by simplification of procedures and speedy approvals. To greater ease of doing business in India, Ministry of Corporate Affairs has rolled out major reforms on 69th Republic Day of India serving simplified procedures for incorporation of companies in India.
Reservation of Name for Companies:
Reserving the company's name is made easier with rationalisation of application details. A web form named RUN (Reserve Unique Name) is rolled out on 26.01.2018 discarding excessive and needless information for securing the name of the company. No additional information other than name applied and its significance is required to be submitted by the applicant.
Key Features of RUN:
Web Form RUN will be used to reserve the name by both promoters of proposed company as well as existing companies to change the name.
No requirement of Digital Signature Certificate (DSC) for application of Reservation of Unique Name (RUN).
The web form also does not require mentioning the DIN or other details of the applicant. To avoid using the name by the any other applicant, further online company incorporation application can be made with same log in only.
The applicant will be allowed making an application of only 1 name under single application form.
No re-submission is allowed under RUN application. Hence, if the name applied is not observing/ conforming the regulations and requirements, the application will be straight away rejected.
The name allotted to the promoters for proposed company will be reserved for a period of 20 days only. The stated period of name reservation is 60 days for the existing company for name change.
Analysis & cautions:
The Government Fees applicable to make application under RUN form is Rupees 1,000/-. As the application allows application of one name only, therefore the application shall be made after thorough search of name availability comparing it with the existing companies and registered trademarks under concerned class. The conformity with the provisions should be ensured to higher the chances of the approval. One may also choose three or more names and then make a comparative search to opt only one name to proceed with. The rejection of the application will require filing a fresh application by payment of Government fees.
In addition to be cautious on making an application, the promoters are also required to proceed with making an application for online company registration within 20 days from the date of name reservation. Failure to filing registration application within 20 days will lapse the name reserved and mandate filing the RUN application with fresh fees.
Private Company Registration:
On reservation of the name through RUN and procurement of DSC an application the application to incorporate a Private Limited Company will be made in Simplified Proforma for Incorporating Company Electronically (SPICe forms). The application under SPICe forms will be made by accompanying the documents required for Private Limited Company registration.
In case the proposed directors do not hold a valid Director Identification Number (DIN), the said application will be made in SPICe forms as the DIN application is merged with SPICe forms. Further, the Government has waived the Government fees on online company incorporation applications subject to its being small company having authorised capital up to 10 Lakh.
Analysis & cautions:
With respect to DIN allotment, SPICe forms can contain maximum 3 Director Identification allotment applications. The additional directors, if any, can be appointed after incorporation of the company through separate application. The application to allot the DIN should be made by furnishing additional documents with respect to proposed directors such as PAN card, Identity Proof and residential address proof.
Where the Government has already waived off the registration fee, fees for allotment of PAN and TAN under same application and the stamp duty payable towards related State Government is intact.
If the name reserved for the proposed company is expired due to non-fling of application fees in required time period, option is available to re-apply for the name under SPICe forms with no additional fees as the name reservation is also integrated in given forms.
Conclusion:
Latest announcement and Companies Amendment Act, 2017 have substantially changed the private company registration procedures. The pre-existing procedures are changed after rational reorganisation. The Government increasingly paving towards reorganisation of the procedure with rational mind set to allow ease of doing business in India.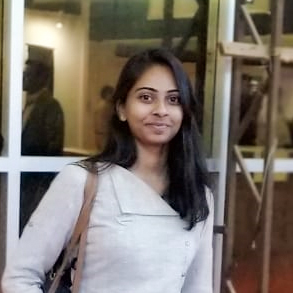 CS Prachi Prajapati
Company Secretary with a forte in content writing! Started as a trainee, she is now leading as a Content Writer and a Product Developer on technical hand of LegalWiz.in. The author finds her prospect to carve out a valuable position in Legal and Secretarial field.