Is Private Limited Company right entity for my business?
A Company is an organisation, registered under Indian Companies Act, 2013. A Private Company is a body corporate Incorporated with minimum of two Directors and two members (shareholders). The number of members can be increased up to 200 in a Private Company.
Choosing an organisation structure is very critical aspect where pro and cons shall be analysed carefully. Here, we will discuss the Advantages of electing Private Company structure for the business.
Advantages of Private Company:
Separate Legal Identity:
The paramount advantage and characteristic of a Private company is Separate Legal Identity. After Incorporation of a company, it is a new person is born in the eyes of law. This characteristic allows the company to be distinguished from its owners and management. Also, by virtue of this, a company is able to hold the assets in its own name. In addition, the owners are not liable for any actions taken by the company unless caused with fraudulent intention with involvement of owners.
Limited Liability:
Having a limited liability is the greatest relief the owners of the company would feel. The liability of the shareholder will be limited up to the unpaid amount of shares owned or amount guaranteed (in case of a guarantee company). Only company is the responsible to pay off the debts and liabilities of the company.
Uninterrupted Existence:
Private Limited Companies enjoy a Perpetual Succession owing to characteristic of Separate Legal Entity (as discussed above). Existence of a company is not affected by the changes of shareholders/ members. The existence of company comes to an end only by way of Liquidation process as prescribed under Law. Thus the company enjoys the perpetual succession.
Ease for Raising Funds:
A Private company is more credible entity compared to others as it comes into existence after following stringent procedure followed under assistance and certification of Professionals. This helps to raise fund from external sources such as Banking and Financial Institutions. Also, the involvement of members up to 200 makes it easy to raise fund from internal sources of organisation by raising capital.
Minimal Requirement of Shareholders and Directors:
It takes only Two Shareholders and Two Directors to form a Private company. Further, the shareholders can also act as Directors of the company. This serves as benefits to new entrances to start from small step. Thus, only two persons can start business alike a Partnership firm in more beneficial ways.
Considering above mentioned benefits offered by Private Company, a small business can be started by way of entering into Corporate World. Once followed by growth perspective, it can be converted into Public company, and also be listed on stock market.
The procedure for Incorporation and Documents required for the same is explained in our another blogs : Procedure for Incorporation of a Private Limited Company and Documents Required for Private Limited Company Registration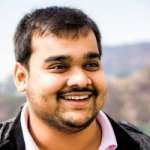 Shrijay Sheth
Shrijay, co-founder of LegalWiz.in, is best known for his business acumen. On this platform, he shares his experiences backed by a strong understanding of digital commerce businesses. His more than a decade-long career includes a contribution to some of the highly successful startups and eCommerce brands across the globe.