GST Council Meet comes up with benefits for Taxpayers
As Expected, GST Council has come up with various changes in favour of the taxpayers. Recommendations in the Meetings lead towards path of making GST even simpler. Here are the brief of the last meeting held on October 6, 2017:
Return Filing for small businesses:
Taxpayers with annual turnover less than Rupees 1.5 Crore will require filing of return on Quarterly basis. However, businesses have to file monthly returns for the period of three months being July, August and September.
Composition Scheme Threshold:
The previous threshold limit of ₹ 75 lakh of Composition Scheme under GST has been increased to ₹ 1 Crore.
Reduction in Rates of tax:
The council has announced reduced rates of tax on various services and goods including stationary items, khakhra, manmade yarn, rubber and plastic waste, sewing thread, dried mango slice, Job works like zari, imitation, food items.
Highlight is recommended reduction of Restaurant tax more insisted on Non-AC Restaurants.
Pre GST benefits for Exporters area reinstated till March, 2018 along with more reliefs to them. Refund to exporters will be processed manually from October 10.
Reverse Charge Mechanism is abolished till March, 2018.
Miscellaneous Updates:

Petroleum products to be outside the ambit of GST
E-way bills deferred to April, 2018
E-wallet gateway will be developed and introduced after six months
A group of ministers has been set up to decide on turnover calculation mechanism and its report is due in two weeks.
Recent efforts and changes by the council are to ensure the interest of the Taxpayers and Citizens Next meeting of the Council is expected on 9th or 10th of November at Guwahati.
Looking forward for changes in line with better Growth aspects for India! Stay connected for latest updates on GST Law!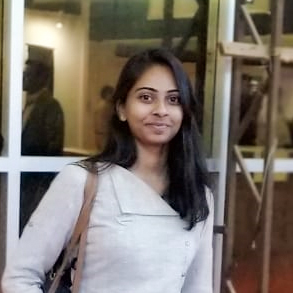 CS Prachi Prajapati
Company Secretary with a forte in content writing! Started as a trainee, she is now leading as a Content Writer and a Product Developer on technical hand of LegalWiz.in. The author finds her prospect to carve out a valuable position in Legal and Secretarial field.